You are viewing content from a previous election (August 7th, 2018). You can view information for the current election here.
We do not have any information on races in your jurisdiction for the August 7th election
. Pick another location
here
, or sign up to receive future guides below.
43rd Legislative District
Primary ELECTION: August 7th, 2018
Welcome to the 2018 Progressive Voters Guide! The Progressive Voters Guide compiles the information you need to make informed decisions about the races on your ballot, based on your values. Vote in every race on your ballot! It's our right and our responsibility.
Please return your ballot by August 7 and share this guide with your friends and family.
This guide only contains races that will be on your August 7th Primary Ballot. We will update the guide for the general election.
King County Ballot Measures
King County Proposition #1
Yes on Proposition 1
Proponents including King County Sheriff Mitzi Johanknecht and King County Councilmember Claudia Balducci argue that renewing the levy would maintain the basic, essential services provided to every law enforcement agency in King County. The levy has existed since 1986 and has been approved by voters six times. The council approved the bio-metrics amendment so that AFIS funding could be used to help alleviate the backlog in rape kits waiting to be tested. Advocates worry that if the levy fails, staff and services would be cut and the responsibility for fingerprinting could be left to individual police departments and agencies. This would reduce the efficiency of the program and negatively impact law enforcement's ability to identify criminal suspects or clear those wrongfully accused of crimes. AFIS also says they have no plans or funding to pursue facial recognition technology.
No on Proposition 1
Some community organizations and
The Stranger
newspaper have raised concerns about giving AFIS the ability to pursue advanced biometric technology. Opponents of the levy renewal worry that it could empower law enforcement to misuse invasive technologies like facial recognition. They argue that the lack of comprehensive state regulation around the use of facial recognition could lead to the technology being used to target protesters or other groups who practice civil disobedience. Additionally, anti-racist community groups in Seattle have raised concerns about the potential for the technology to be used to profile and discriminate against people of color.
Federal
U.S. Senator
Maria Cantwell
Democrat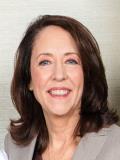 Senator Maria Cantwell was first elected in 2000 and continues to represent our state's progressive values in our nation's capital. Sen. Cantwell has been a leader on a wide range of issues, including reproductive rights, supporting the Children's Health Insurance Program, defending net neutrality, passing oil spill legislation to protect our water, working on clean energy policies, and much more.

There are 29 challengers in this race, but the most serious is Republican Susan Hutchison. Hutchison is a former news anchor and past chair of the state Republican Party. She ran for King County Executive in 2009 and lost by twenty points. Hutchison is well-known for being a party-line Republican and for her fierce defense of President Trump. Also running in this race is Joey Gibson, a far-right advocate who founded Patriot Prayer, a conservative "free speech" group that attracts largely white nationalists.

Sen. Cantwell has been a tireless advocate for the people of Washington state and is the best choice in this race.
Progressive
Endorsements & Supporters
Congress
Depending on where you live, you will have one of the below candidates on your ballot.
U.S. Representative, 7th Congressional District
Pramila Jayapal
Democrat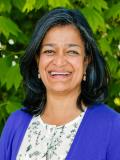 Representative Pramila Jayapal has a long history of civic leadership on immigration reform, economic fairness, and civil liberties. She founded OneAmerica (formerly Hate Free Zone) in 2001 and built it into the largest immigrant rights organization in the state and a national model. Rep. Jayapal also played a key role on the Mayoral Advisory Committee that created Seattle's $15 minimum wage.

In her first term in Congress, Rep. Jayapal has fought the Trump administration at every turn and provided a voice for progressives across the country. She has supported the Deferred Action for Childhood Arrivals (DACA) program and the Dream Act that would provide a path to citizenship for young DACA recipients. She has also fought back against the Trump administration's inhumane policy of separating families seeking asylum and she introduced legislation that paves a pathway towards a universal health care system.

Her opponent Seattle resident Craig Keller is most well-known as the founder of an anti-immigrant organization that tried to repeal the City of Burien's sanctuary city ordinance. His organization has been recognized by the Southern Poverty Law Center as a hate group.

Rep. Jayapal is by far the best choice in this race.
Progressive
Endorsements & Supporters
U.S. Representative, 9th Congressional District
Adam Smith
Democrat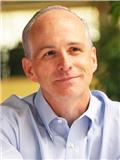 Representative Adam Smith is a moderate Democrat who has been a reliable vote on progressive taxation and immigration reform. He represents Washington's first majority-minority district, a community with 30 percent foreign-born residents and large Asian, Hispanic, and African-American communities. Rep. Smith is an advocate for greater equality, supports a path to citizenship for immigrants, reforming the tax code, and making health care accessible to all. Rep. Smith has used his position on the Armed Services Committee to introduce and support legislation that tempers Trump's belligerent foreign policy moves, including a bill that states the U.S. will not strike a country with nuclear weapons first.

Smith is running against Republican Doug Basler and Democrat Sarah Smith. Basler is the owner of a TV advertising production company who is running again after losing his 2014 race against Smith. Basler is also the Senior Vice Chairman of the King County Republican Party and is running a campaign against H1-B and guest worker visas, as well as against "career politicians." Sarah Smith is challenging Rep. Smith from the left on a comprehensive progressive platform, including raising the federal minimum wage and making tuition free at public colleges. Her anti-war sentiments represent the biggest difference between her and Smith.

Rep. Adam Smith has earned your vote in this race.
Progressive
Endorsements & Supporters
43rd Legislative District
State Senator
Jamie Pedersen
Democrat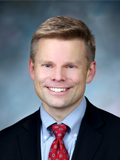 Senator Jamie Pedersen is running for re-election to the state Senate in the 43rd Legislative District. Throughout his tenure, Pedersen has proven himself to be a champion for reproductive freedom and the LGBTQ community. For the past several years, Sen. Pedersen has worked to codify Washington's laws that protect the relationships between children and their non-biological parents, which culminated in the passage of the Parentage Act of 2018. This act set a nationwide precedent for protecting the rights of same-sex couples and relatives who choose to become parents.
Sen. Pedersen is being challenged by Republican Dan Harder. Harder is a Boeing engineer who is running on a platform of defending Washington's regressive tax structure, curtailing public transportation projects, and enforcing "community standards" to solve the issue of homelessness. Sen. Pedersen has earned another four years in office due to his record of public service and demonstrated commitment to progressive policy solutions.
Progressive
Endorsements & Supporters
State Representative, Position #1
Nicole Macri
Democrat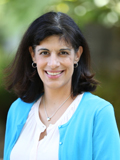 Democratic Representative Nicole Macri has worked as an advocate for those with a mental illness and people struggling with homelessness. She was formerly the Director of Housing at the Downtown Emergency Service Center and President of the Board of Directors of the Washington Low Income Housing Alliance. This year she has focused her efforts on affordable housing by introducing a measure to lift the state's ban on rent control.

Rep. Macri is running against Boeing engineer John Peeples, who often testifies in the city using extreme and insulting language. Peeples even compared Seattle's potential 2.25% income tax on single-filers making over $250,000 to sexual assault.

Rep. Macri has earned your vote for state House.
Progressive
Endorsements & Supporters
State Representative, Position #2
Frank Chopp
Democrat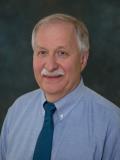 Speaker of the House Frank Chopp has supported legislation for workers' rights, including increasing the minimum wage and paid sick leave. He has established an impressive track record as a strong advocate and effective leader on a wide range of progressive issues. He has played a critical role in helping prevent even more destructive budget cuts to essential investments in health care, housing, and social services during the economic downturn. This year, Speaker Chopp has focused on creating long-term resources for homelessness and housing and supporting the party's bills on issues like the bump stock ban.

Speaker Chopp is running against Republican Claire Torstenbo, who supports the state's regressive tax structure and curbing mass transit, and Independent Boris Joffe, who is largely running on a platform of fiscal responsibility. Speaker Chopp is the best choice in this for the 43rd Legislative District state House Position 2.
Progressive
Endorsements & Supporters
Judicial Races
The Progressive Voters Guide may skip recommendations for unopposed judicial races.
State Supreme Court