You are viewing content from a previous election (August 7th, 2018). You can view information for the current election here.
We do not have any information on races in your jurisdiction for the August 7th election
. Pick another location
here
, or sign up to receive future guides below.
32nd Legislative District
Primary ELECTION: August 7th, 2018
Welcome to the 2018 Progressive Voters Guide! The Progressive Voters Guide compiles the information you need to make informed decisions about the races on your ballot, based on your values. Vote in every race on your ballot! It's our right and our responsibility.
Please return your ballot by August 7 and share this guide with your friends and family.
This guide only contains races that will be on your August 7th Primary Ballot. We will update the guide for the general election.
King County Ballot Measures
King County Proposition #1
Yes on Proposition 1
Proponents including King County Sheriff Mitzi Johanknecht and King County Councilmember Claudia Balducci argue that renewing the levy would maintain the basic, essential services provided to every law enforcement agency in King County. The levy has existed since 1986 and has been approved by voters six times. The council approved the bio-metrics amendment so that AFIS funding could be used to help alleviate the backlog in rape kits waiting to be tested. Advocates worry that if the levy fails, staff and services would be cut and the responsibility for fingerprinting could be left to individual police departments and agencies. This would reduce the efficiency of the program and negatively impact law enforcement's ability to identify criminal suspects or clear those wrongfully accused of crimes. AFIS also says they have no plans or funding to pursue facial recognition technology.
No on Proposition 1
Some community organizations and
The Stranger
newspaper have raised concerns about giving AFIS the ability to pursue advanced biometric technology. Opponents of the levy renewal worry that it could empower law enforcement to misuse invasive technologies like facial recognition. They argue that the lack of comprehensive state regulation around the use of facial recognition could lead to the technology being used to target protesters or other groups who practice civil disobedience. Additionally, anti-racist community groups in Seattle have raised concerns about the potential for the technology to be used to profile and discriminate against people of color.
Federal
U.S. Senator
Maria Cantwell
Democrat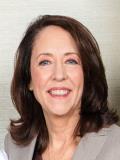 Senator Maria Cantwell was first elected in 2000 and continues to represent our state's progressive values in our nation's capital. Sen. Cantwell has been a leader on a wide range of issues, including reproductive rights, supporting the Children's Health Insurance Program, defending net neutrality, passing oil spill legislation to protect our water, working on clean energy policies, and much more.

There are 29 challengers in this race, but the most serious is Republican Susan Hutchison. Hutchison is a former news anchor and past chair of the state Republican Party. She ran for King County Executive in 2009 and lost by twenty points. Hutchison is well-known for being a party-line Republican and for her fierce defense of President Trump. Also running in this race is Joey Gibson, a far-right advocate who founded Patriot Prayer, a conservative "free speech" group that attracts largely white nationalists.

Sen. Cantwell has been a tireless advocate for the people of Washington state and is the best choice in this race.
Progressive
Endorsements & Supporters
Congress
Depending on where you live, you will have one of the below candidates on your ballot.
U.S. Representative, 2nd Congressional District
Rick Larsen
Democrat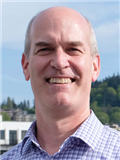 Representative Rick Larsen is a moderate Democrat who has been a strong advocate for jobs, transportation, and infrastructure projects in the 2nd District. Before serving in Congress, he served on the Snohomish County Council and worked on economic development for the City of Everett. Rep. Larsen has also supported efforts to protect voting rights, fought to reform student loans, and championed Wall Street reform. Unfortunately, Larsen joined Republicans to repeal some banking rules imposed after the Great Recession intended to prevent another economic collapse.

He is running against Uncle Mover, a perennial candidate who runs to advertise his business, Democrat Collin Richard Carlson, who is running on his entirely rewritten federal budget plan, Libertarian Brian Luke, Independent Gary Franco, and Green Party candidate Stonewall Jackson Bird, who is running on progressive values but isn't running a competitive campaign.
Rep. Larsen is the best choice in this race.
Progressive
Endorsements & Supporters
U.S. Representative, 7th Congressional District
Pramila Jayapal
Democrat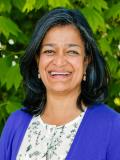 Representative Pramila Jayapal has a long history of civic leadership on immigration reform, economic fairness, and civil liberties. She founded OneAmerica (formerly Hate Free Zone) in 2001 and built it into the largest immigrant rights organization in the state and a national model. Rep. Jayapal also played a key role on the Mayoral Advisory Committee that created Seattle's $15 minimum wage.

In her first term in Congress, Rep. Jayapal has fought the Trump administration at every turn and provided a voice for progressives across the country. She has supported the Deferred Action for Childhood Arrivals (DACA) program and the Dream Act that would provide a path to citizenship for young DACA recipients. She has also fought back against the Trump administration's inhumane policy of separating families seeking asylum and she introduced legislation that paves a pathway towards a universal health care system.

Her opponent Seattle resident Craig Keller is most well-known as the founder of an anti-immigrant organization that tried to repeal the City of Burien's sanctuary city ordinance. His organization has been recognized by the Southern Poverty Law Center as a hate group.

Rep. Jayapal is by far the best choice in this race.
Progressive
Endorsements & Supporters
32nd Legislative District
State Senator
Maralyn Chase
Democrat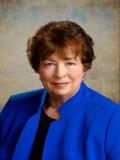 Democratic Senator Maralyn Chase is the Chair of the Economic Development and International Trade Committee. First elected to serve in 2001, Sen. Chase has been a tireless advocate for workers' rights and job creation in Washington state. Sen. Chase has introduced a single-payer health care bill that would ensure fair prices from drug companies. During the 2018 legislative session, Sen. Chase was the sponsor of legislation to create the Future of Work Task Force that will work to help prepare Washington's workforce for the changing economy.

Sen. Chase is being challenged by Shoreline Deputy Mayor Jesse Salomon and Republican James Wood. Salomon is a highly capable public defender in the Seattle Municipal Court and has been an effective social justice and environmental leader for the city of Shoreline. Republican James Wood is a fire lieutenant with 17 years of public service under his belt. However, Wood's campaign has failed to provide a comprehensive public policy platform that adequately addresses the concerns of Washington's working families. While we respect Salomon's vision for Washington, Sen. Chase has earned another term in office.
Progressive
Endorsements & Supporters
State Representative, Position #1
Cindy Ryu
Democrat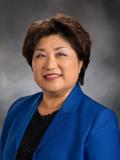 Formerly the mayor of Shoreline, Democratic Representative Cindy Ryu was the first Korean American mayor in the country and the first to serve in the state Legislature. She is the Chair of the Community Development, Housing & Tribal Affairs Committee. In this role, Rep. Ryu has been an advocate for affordable housing, including supporting the development of tiny homes, supporting upzoning in urban areas, and proposing a bill that creates "housing opportunity zones" near high-quality transit. She has also advocated for reforms to hold law enforcement officers accountable.

Rep. Ryu is running against Diodato (Dio) Boucsieguez and Keith Smith. Boucsieguez is a member of the College Republicans at the University of Washington and is not running a competitive campaign. Smith, who also ran against Rep. Ryu in 2016, does not have a pragmatic platform and is running on a simplistic promise to make government more efficient.

Rep. Ryu is the best choice in this race.
Progressive
Endorsements & Supporters
State Representative, Position #2
There are two good candidates in this race Lauren Davis and Chris Roberts. We lean toward Davis because she has received more endorsements from our Progressive Voters Guide partner organizations.
Lauren Davis
Democrat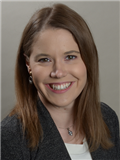 Lauren Davis is the founding Executive Director of Washington Recovery Alliance, which seeks to help families and individuals who are struggling with mental health and addiction issues. She helped launch the suicide prevention nonprofit Forefront in King County, and serves on King County's Behavioral Health Advisory Board as well as the Public Policy Committee for the National Alliance on Mental Illness (NAMI) of Washington State. Her campaign is focused on addiction recovery, affordable housing, and criminal justice reforms.
Progressive
Endorsements & Supporters
Chris Roberts
Democrat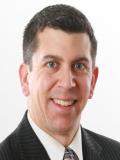 Chris Roberts has served as a Shoreline city councilmember since 2009, and as mayor of Shoreline in 2016 and 2017. A member of the Choctaw Nation, Roberts serves in the Puget Sound Regional Council Executive Board and the Association of Washington Cities Legislative Committee. He has pushed for inclusive policies in local government and in the city itself. In 2016, Roberts wrote a letter declaring that Shoreline would stand against deportation and discrimination and asked other mayors in the region to sign on as well. Roberts is seeking a regional approach to Shoreline's homelessness issues, and is focusing on affordable housing and transportation in the upcoming years.

Also running in this race is Republican Frank Deisler, who wants to "reverse the failed socialist, progressive, Seattle policies that have wreaked havoc on our State." He would like to see more prosecution of those with addiction issues, and an end to safe needle programs and sanctuary city policies.
Progressive
Endorsements & Supporters
Snohomish County
Depending on where you live, you may have the below races on your ballot.
Snohomish County Prosecuting Attorney
Adam Cornell
Democrat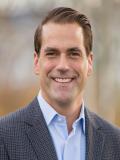 Adam Cornell has served as the Snohomish County Deputy Prosecutor for 15 years and has been endorsed by Mark Roe, the departing incumbent. His platform is centered on alternative justice programs, alternative sentences, and treatment programs for those suffering from mental illness and addiction issues. Adam Cornell is running unopposed and deserves your vote.
Judicial Races
The Progressive Voters Guide may skip recommendations for unopposed judicial races.
State Supreme Court
Other Progressive Candidates in Local Races
Depending on where you live, you may have the below local candidates on your ballot.
Public Utility District Commissioner District 1
There are two progressive choices in this race: Mary Rollins and Sam Buchanan. Either one would be a good choice.
Mary Rollins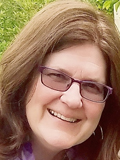 Mary Rollins is running to ensure that utilities are managed in "the most equitable, sustainable, and environmentally proactive way possible." She serves as chair of the 38th Legislative District Democrats and is focused on mitigating high energy costs. One of Rollins' proposals is to build charging stations at the local PUD office to support the growing number of electric vehicle users.
Progressive
Endorsements & Supporters
Sam Buchanan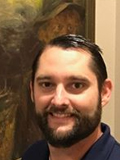 Sam Buchanan is a social services training specialist running on a platform of increasing clean energy infrastructure that would create local jobs, as well as promoting fiscal and environmental responsibility. With his background in finance, Buchanan is looking to help residents save on their rates by trimming excess spending and passing clean energy savings on to consumers.

Also running are incumbent Sidney Logan and Bruce King. Logan is a former Shell engineer and consultant who is running after being appointed to this seat last year. Bruce King is a business owner whose campaign is focused on providing high-speed internet access and reducing costs while prioritizing the use of local vendors. He has no elected experience.
Progressive
Endorsements & Supporters
Public Utility District Commissioner District 2
Rebecca Wolfe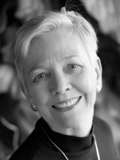 Rebecca Wolfe is an educator challenging incumbent Snohomish County Public Utility District Commissioner Kathy Vaughn. Wolfe has volunteered and worked with a variety of environmental groups, such as the Washington State Sierra Club and the City of Edmonds Tree Board, as well as local commissions like the Edmonds Economic Development Commission. Wolfe is running to promote climate protection, clean energy sources, and evidence-based energy policy. She's also running to increase fiscal responsibility in the district. Wolfe cites the $9 million used on the tabled hydroelectric project at Sunset Falls on the Skykomish River as an example of funding that could have been used for solar and energy efficient projects instead.

Wolfe is challenging incumbent Kathy Vaughn, who has served in this position for more than 20 years. In last year's interview process to appoint a new commissioner, Vaughn qualified that she would only accept candidates who have no objections to nuclear energy.

Also running in this race are Maggie Mae, David Chan, and Kaili Chickering. Mae is the chair of the Snohomish County Libertarian Party. She is running on a platform of allowing residents to sell back solar power to your public utility, allowing more flexibility for homes to go off-grid, and energy banking for all-year self-sufficiency. Chan is a business consultant running to increase efficiencies within the department and keep rates low. Chickering is a neurodegenerative research technician who is running to reduce spending and to "comply with the growing demands of local industry."

Wolfe is the best choice in this race.
Progressive
Endorsements & Supporters
Other Ballot Measures
Fire District 1 Proposition #1
Proposition 1: Emergency Medical Services Property Tax Levy
South Snohomish County Fire and Rescue - serving the cities of Lynnwood, Edmonds, Mountlake Terrace, and surrounding unincorporated areas - is putting forth Proposition 1 to keep up with our growing population. Proposition 1 would renew the current voter-approved levy level of $.50 per $1,000 property value and create a single uniform levy that would enable South Snohomish County Fire to operate more efficiently. Emergency services call volume in South Snohomish county has increased by 34% since 2013. Since most calls received are for emergency medical services, renewing the EMS levy is critical to maintaining current 24/7 emergency service levels, including the purchase and staffing of an additional ambulance. Vote YES to give our local firefighters the support they need to keep us safe.