You are viewing content from a previous election (August 7th, 2018). You can view information for the current election here.
Jason Rittereiser
Democrat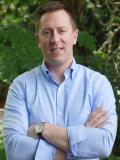 Jason Rittereiser is an employment lawyer and a former King County prosecutor working in the Special Assault and Violent Crimes units. Rittereiser has defended workers' rights in the courtroom, including winning a discrimination lawsuit against a religious university after they fired his client for being unmarried and pregnant. Rittereiser is also the only major candidate with roots on the east side of the district. He grew up in Ellensburg and cites his experience working on a hay farm in the Kittitas Valley to show that he understands the needs of residents across the 8th Congressional District. Rittereiser supports the creation of a national single-payer health care system and would support Sen. Bernie Sanders' Medicare for All Act. In addition, Rittereiser is a member of the State Advisory Council on Homelessness and would make affordable housing and reducing homelessness a priority in office.
What sets him apart:
Rittereiser has a deep understanding of legal issues and would be well positioned to make reforms to our criminal justice system. He also has valuable experience in defending the rights of working people.
Progressive
Endorsements & Supporters