You are viewing content from a previous election (August 7th, 2018). You can view information for the current election here.
Dr. Kim Schrier
Democrat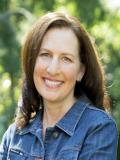 Dr. Kim Schrier is a pediatrician from Issaquah who was inspired to run for Washington's 8th Congressional District because of Republican efforts to repeal Obamacare. She is committed to building an economy that works for everyone and protecting Social Security and Medicare for all. She also wants to bring her voice to the debates about women's health care and abortion rights in Congress, where there are currently no women doctors. Schrier supports letting Americans of any age buy into Medicare on a sliding scale to reduce overhead costs and increase competition for private insurers. Schrier has received the most endorsements from national organizations and raised the most money among the Democrats in this race.
What sets her apart:
As a practicing doctor, Schrier has the most first-hand experience with our health care system. Her practical knowledge and experience with health care would be valuable in crafting legislation and overseeing important federal agencies.
Progressive
Endorsements & Supporters