You are viewing content from a previous election (August 7th, 2018). You can view information for the current election here.
We do not have any information on races in your jurisdiction for the August 7th election
. Pick another location
here
, or sign up to receive future guides below.
Primary ELECTION: August 7th, 2018
Welcome to the 2018 Progressive Voters Guide! The Progressive Voters Guide compiles the information you need to make informed decisions about the races on your ballot, based on your values. Vote in every race on your ballot! It's our right and our responsibility.
Please return your ballot by August 7 and share this guide with your friends and family.
This guide only contains races that will be on your August 7th Primary Ballot. We will update the guide for the general election.
Federal
U.S. Senator
Maria Cantwell
Democrat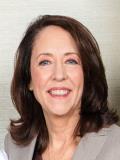 Senator Maria Cantwell was first elected in 2000 and continues to represent our state's progressive values in our nation's capital. Sen. Cantwell has been a leader on a wide range of issues, including reproductive rights, supporting the Children's Health Insurance Program, defending net neutrality, passing oil spill legislation to protect our water, working on clean energy policies, and much more.

There are 29 challengers in this race, but the most serious is Republican Susan Hutchison. Hutchison is a former news anchor and past chair of the state Republican Party. She ran for King County Executive in 2009 and lost by twenty points. Hutchison is well-known for being a party-line Republican and for her fierce defense of President Trump. Also running in this race is Joey Gibson, a far-right advocate who founded Patriot Prayer, a conservative "free speech" group that attracts largely white nationalists.

Sen. Cantwell has been a tireless advocate for the people of Washington state and is the best choice in this race.
Progressive
Endorsements & Supporters
6th Congressional District
U.S. Representative, 6th Congressional District
Derek Kilmer
Democrat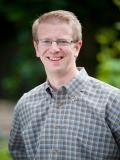 Representative Derek Kilmer is a moderate Democrat who is a reliable supporter of job creation and infrastructure improvement. He has been a leader on small business development and protecting the Puget Sound during his three terms in Congress. A former state senator, he previously worked as a business consultant and economic development official. Kilmer is a sponsor of a clean Dream Act in support of immigrants who arrived in the country as children with their undocumented parents. He supports commonsense gun safety legislation and cosponsored the Voter Empowerment Act, an online voter registration act that helps keep voting rights equitable. Rep. Kilmer has also worked on several environmental bills, including the Wild Olympics Wilderness and the Wild and Scenic Rivers Act.

Kilmer is running against progressive candidate Tyler Myles Vega and Republican Douglas Dightman. Political newcomer Vega is running on a platform of increasing the size of the House of Representatives, sustainability, and checking the size of the military. Dightman is a family physician running on a platform of supporting national defense and the free market. Kilmer is widely supported by our progressive partners and is the best choice in this race.
Progressive
Endorsements & Supporters
24th Legislative District
State Representative, Position #1
Mike Chapman
Democrat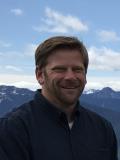 Representative Mike Chapman is a moderate Democrat running for re-election for the 24th Legislative District House Position 1. First elected in 2016, Representative Chapman has fought for economic policies that create jobs in rural communities and protect the environment. During his tenure, he has successfully obtained funding for college scholarships and investments into much-needed infrastructure projects like the Elwha River Bridge. Moving forward, Rep. Chapman is focused on producing solutions for families concerned about the quality of K-12 education and supporting economic opportunity in Washington.

Rep. Chapman is opposed by retired nurse and Republican Jodi Wilke. Wilke is a proponent of limited government, armed resource officers in schools, and favors "the pride of self-reliance". Wilke is running a very partisan campaign, which has raised concerns about her ability to reach across the aisle to find policy solutions that work for Washington's working families. For his proven commitment to the issues that matter most, Rep. Mike Chapman is the best choice in this race.
Progressive
Endorsements & Supporters
State Representative, Position #2
Steve Tharinger
Democrat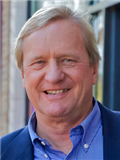 Since 2010, Democratic Representative Steve Tharinger has been a strong progressive leader for the 24th Legislative District. Rep. Tharinger is passionate about providing affordable health care options to all Washingtonians and has been unwavering in his advocacy for innovative policies that protect the environment. Currently, he co-chairs the Joint Legislative Executive Committee on Aging and Disability and is a member of the Dementia Action Collaborative. If re-elected, Rep. Tharinger plans to prioritize community investments and creating more living wage jobs.

Rep. Tharinger is opposed by former Clallam County Commissioner and retired Coast Guard captain Republican Jim McEntire. While McEntire has public policy experience, he has run an extremely partisan campaign that places credible doubt on his ability to reach bipartisan solutions. McEntire's campaign is almost entirely centered on fiscal responsibility and opposing the "Seattle Agenda." Rep. Tharinger is the clear choice in this race.
Progressive
Endorsements & Supporters
Judicial Races
The Progressive Voters Guide may skip recommendations for unopposed judicial races.
State Supreme Court