We have customized your guide based on our records. If these are not the races on your ballot, we can automatically detect your location or you can manually choose your guide here.
Your detected location has several legislative districts. You can further customize your guide by identifying your district, which should be listed on your ballot.
We do not have any information on races in your jurisdiction for the November 6th election
. Pick another location
here
, or sign up to receive future guides below.
General ELECTION: November 6th, 2018
The Progressive Voters Guide compiles the information you need to make informed decisions about the races on your ballot, based on your values. Vote in every race on your ballot! It's our right and our responsibility. Please share this guide with your friends and remember to vote by November 6!
Statewide Ballot Measures
Federal
U.S. Senator
Maria Cantwell
Democrat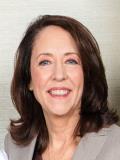 Senator Maria Cantwell was first elected in 2000 and continues to represent our state's progressive values in our nation's capital. Sen. Cantwell has been a leader on a wide range of issues including reproductive rights, supporting the Children's Health Insurance Program, defending net neutrality, passing oil spill legislation to protect our water, working on clean energy policies, and many more.
Sen. Cantwell is opposed by Republican Susan Hutchison. Hutchison is a former news anchor and past chair of the state Republican Party. She ran for King County Executive in 2009 and lost by twenty points. Hutchison is well-known for being a party-line Republican and for her fierce defense of President Donald Trump, including calling fellow Republican Ted Cruz a "traitor" for not supporting the president's campaign.
Sen. Cantwell has been a tenacious advocate for the people of Washington state and is the best choice in this race.
Progressive
Endorsements & Supporters
1st Congressional District
U.S. Representative, 1st Congressional District
Suzan DelBene
Democrat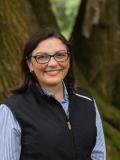 Representative Suzan DelBene has served the 1st Congressional District since 2013. DelBene is a former executive at Microsoft who has used her technology background to become a leader in protecting privacy rights against government surveillance. Her priorities include creating family wage jobs in the aerospace, sustainable agriculture, and clean energy industries. She also supports raising the federal minimum wage and passing comprehensive tax reform to ensure that those making more than a million dollars a year don't pay a lower tax rate than low and middle-income families.
Rep. DelBene is running against Republican Jeffrey Beeler. Beeler is a Sultan city councilmember focused on "securing our borders," health care, and the deficit. However, he lacks Rep. DelBene's knowledge and experience with the important policies that impact working families in the 1st District.
Rep. DelBene is clearly the best choice in this race.
Progressive
Endorsements & Supporters
Legislative Races
Whatcom County
Whatcom County Prosecuting Attorney
There are two progressive candidates in this race: Eric Richey and James Erb.
Eric Richey
Democrat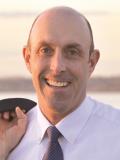 Democrat Eric Richey is the Chief Criminal Deputy Prosecutor of Whatcom County. Richey is knowledgeable about criminal justice reform and is committed to finding alternatives to prosecution for drug users and other low-level offenders. Richey's backers point to his experience and his relationship with law enforcement organizations as evidence that he is best positioned to make real reforms to our criminal justice system. Richey also touts his support from the Whatcom Humane Society and other animal welfare advocates for prosecuting crimes against animals.
Progressive
Endorsements & Supporters

Economic Justice:

Teamsters Joint Council 28

Other: IAFF Local 106 – Bellingham / Whatcom County Professional Fire Fighters, Riveters Collective
James Erb
Democrat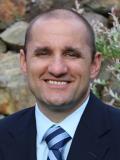 Democrat James Erb is running for Whatcom County Prosecutor after serving in the Bellingham City Attorney's office since 2010. Previously, he served as a prosecutor in the Nooksack Tribal Court, where he learned more about diversion and alternatives to incarceration. Erb is running to focus prosecutions on violent offenders while maximizing the use of drug courts and treatment programs for non-violent drug users.
Progressive
Endorsements & Supporters
Whatcom County Council
Whatcom County Council, At-Large
Carol Frazey
Non-Partisan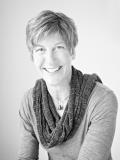 Small business owner and career educator Carol Frazey is running to bring a fresh perspective to the Whatcom County Council At-large Position B. Frazey is committed to protecting regional waterways and Whatcom County's public lands. She believes that improving the county's environmental standards will be a contributing factor to maintaining a healthy local economy. Frazey is also running because she wants to work alongside fellow councilmembers to make communities safer by improving the criminal justice system in Whatcom County.
Frazey is opposed by small business owner Mike Peetoom, who is focused on strengthening private sector businesses and pushing back on "misguided politics and over-regulation." Frazey is the best choice in this race.
Progressive
Endorsements & Supporters
Judicial Races
The Progressive Voters Guide may skip recommendations for unopposed judicial races.
State Supreme Court
State Supreme Court Justice, Position #2
Susan Owens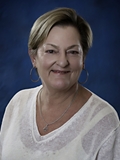 First elected in 2000, Supreme Court Justice Susan Justice Owens brings more 40 years of legal experience to Washington's Supreme Court. Prior to serving on the court, Justice Owens served nineteen years as a District Court Judge in Western Clallam County. Justice Owens has been a leader in the judicial community on addressing the impacts of domestic violence on children. Nationally, Justice Owens is a judicial trainer on this topic and participated in the writing of the Northwest Tribal Judges Domestic Violence Manual. br> br> Justice Owens is running unopposed for re-election and has earned your support.
Progressive
Endorsements & Supporters
State Supreme Court Justice, Position #8
Steve Gonzalez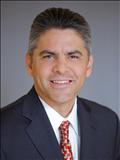 Supreme Court Justice Steve Gonzalez has earned national recognition for his judicial expertise and work to increase access to the judicial system. Before serving on the Supreme Court, Justice Gonzalez served as an Assistant U.S. Attorney and on the King County Superior Court for more than 10 years hearing criminal, juvenile, and family law cases. Justice Gonzalez is devoted to working for the people of Washington and serves as a board member for the Washington Leadership Institute, an organization that supports emerging community leaders from diverse backgrounds. As one of the few multi-lingual justices, he chairs the Interpreter Commission. Justice Gonzalez is rated "Exceptionally Well Qualified" by 10 independent bar associations in Washington state.
Gonzalez is being challenged by Bellevue-based attorney Nathan Choi, who ran unsuccessfully for a judicial seat on the Court of Appeals in 2016. Since then, Choi has faced numerous ethical controversies. In 2017, the King County Bar Association formally reprimanded Choi for violating KCBA's fair campaign practices guidelines by releasing misleading campaign materials and failing to follow state candidate rules. In February of this year, Washington Attorney General Bob Ferguson formally filed a lawsuit against Nathan Choi in a Thurston County Court. The case is still open.
Justice Steve Gonzalez is the best choice for Supreme Court Justice Position 8.
Progressive
Endorsements & Supporters
State Supreme Court Justice, Position #9
Sheryl Gordon McCloud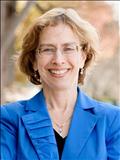 Washington Supreme Court Justice Sheryl Gordon McCloud has been a fierce defender of constitutional rights and has written the decision in several consequential court cases. Prior to serving on the Supreme Court, she worked as an accomplished appellate court attorney for nearly three decades and was a founding member of the Washington Appellate Lawyers Association. Her strong judicial track record has earned a rating of "Exceptionally Well Qualified" by 10 independent state bar associations, including Washington Women Lawyers and the newly-minted Veterans Bar Association.
Justice McCloud in running unopposed for Position 9 and deserves your vote.
Progressive
Endorsements & Supporters
Court of Appeals, Division One, District Three
Court of Appeals, Division One, District Three: Judge, Position #1
Cecily Hazelrigg-Hernandez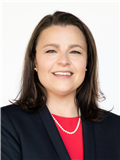 Public defender Cecily Hazelrigg-Hernandez is running for the Court of Appeals, Division 1, District 3, Judge Position 1. She possesses more than 10 years of legal experience representing low-income clients in Skagit County courtrooms and aims to administer justice fairly and impartially. Prior to joining the public defenders' office in 2010, Hazelrigg-Hernandez worked as an adjunct faculty member in American Cultural Studies at Western Washington University. As a public defender, Hazelrigg-Hernandez is assigned to the felony unit.
Hazelrigg-Hernandez is opposed by attorney Tom SeGuine, who is the wrong choice for a non-partisan judicial role. A Republican Precinct Committee Officer, SeGuine has been endorsed by Skagit Republicans and attended partisan fundraisers after announcing his candidacy, which suggests he will be a conservative judge who favors judicial activism.
We believe Hazelrigg-Hernandez is the best choice in this race.
Progressive
Endorsements & Supporters

Whatcom County Democrats, Skagit County Democrats
Bellingham Ballot Measures
City of Bellingham Proposition #2018-5
Vote YES for Affordable Housing
As more families and businesses move to Bellingham, the demand for affordable housing grows every month. As a result, many seniors, young people, and working people are struggling to keep a roof over their heads.
The City of Bellingham has introduced Proposition 2018-5, a $40 million replacement of the voter-approved 2012 affordable housing levy that would cost the average homeowner $108 per year. This critically important proposition would expand on the Bellingham Housing Fund's success by building and preserving more than 500 homes and providing rental assistance, support services, and down payment aid for low-income households. Vote YES on Proposition 2018-5 to ensure Bellingham remains a place where working people, seniors, and young people can afford to live.
Progressive
Endorsements & Supporters

Environment:

Washington Conservation Voters

Other: Northwest Washington Central Labor Council, League of Women Voters, IAFF Local 106 – Bellingham / Whatcom County Professional Fire Fighters, Whatcom Democrats