We do not have any information on races in your jurisdiction for the August 7th election
. Pick another location
here
, or sign up to receive future guides below.
Primary ELECTION: August 7th, 2018
Welcome to the the 2018 Progressive Voters Guide! The Progressive Voters Guide compiles the information you need to make informed decisions about the races on your ballot, based on your values. Vote in every race on your ballot! It's our right and our responsibility.
Please return your ballot by August 7 and share this guide with your friends and family.
This guide only contains races that will be on your August 7th Primary Ballot. We will update the guide for the general election.
Federal
U.S. Senator
Maria Cantwell
Democrat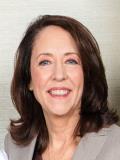 Senator Maria Cantwell was first elected in 2000 and continues to represent our state's progressive values in our nation's capital. Sen. Cantwell has been a leader on a wide range of issues, including reproductive rights, supporting the Children's Health Insurance Program, defending net neutrality, passing oil spill legislation to protect our water, working on clean energy policies, and much more.

There are 29 challengers in this race, but the most serious is Republican Susan Hutchison. Hutchison is a former news anchor and past chair of the state Republican Party. She ran for King County Executive in 2009 and lost by twenty points. Hutchison is well-known for being a party-line Republican and for her fierce defense of President Trump. Also running in this race is Joey Gibson, a far-right advocate who founded Patriot Prayer, a conservative "free speech" group that attracts largely white nationalists.

Sen. Cantwell has been a tireless advocate for the people of Washington state and is the best choice in this race.
Progressive
Endorsements & Supporters
Congress
U.S. Representative, 1st Congressional District
Suzan DelBene
Democrat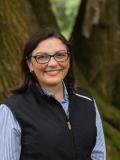 Representative Suzan DelBene has served the 1st Congressional District since 2013. DelBene is a former executive at Microsoft who has used her technology background to become a leader in protecting privacy rights against government surveillance. Her priorities include creating family wage jobs in areas like the aerospace, sustainable agriculture, and clean energy industries. She also supports raising the federal minimum wage and passing comprehensive tax reform to ensure that those making more than a million dollars don't pay a lower tax rate than low- and middle-income families.

Rep. DelBene is running against Scott Stafne, Jeffrey Beeler, Adam Pilskog, and Robert Mair. Republican Scott Stafne is an attorney who is running to reform the judicial system and to grow the middle class. Jeffrey Beeler is focused on "securing our borders," health care, and the deficit. Teacher Adam Pilskog is running on a "conservative approach to fiscal policy, and a liberal to libertarian approach to social issues." Mair has no platform or information available at this time.

Rep. DelBene is clearly the best choice in this race.
Progressive
Endorsements & Supporters
U.S. Representative, 2nd Congressional District
Rick Larsen
Democrat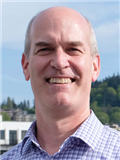 Representative Rick Larsen is a moderate Democrat who has been a strong advocate for jobs, transportation, and infrastructure projects in the 2nd District. Before serving in Congress, he served on the Snohomish County Council and worked on economic development for the City of Everett. Rep. Larsen has also supported efforts to protect voting rights, fought to reform student loans, and championed Wall Street reform. Unfortunately, Larsen joined Republicans to repeal some banking rules imposed after the Great Recession intended to prevent another economic collapse.

He is running against Uncle Mover, a perennial candidate who runs to advertise his business, Democrat Collin Richard Carlson, who is running on his entirely rewritten federal budget plan, Libertarian Brian Luke, Independent Gary Franco, and Green Party candidate Stonewall Jackson Bird, who is running on progressive values but isn't running a competitive campaign.
Rep. Larsen is the best choice in this race.
Progressive
Endorsements & Supporters
U.S. Representative, 3rd Congressional District
Carolyn Long
Democrat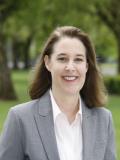 Carolyn Long is an associate professor at the School of Politics at WSU Vancouver. Her platform includes robust health care policies, including protecting the health care of those with preexisting conditions, stabilizing the Affordable Care Act, and providing substantive and equitable health care for those with addiction and mental health issues. She is also prioritizing treating gun violence like a public health crisis, caring for veterans, reforming the tax code to make it fairer for middle-class families, and protecting Medicare and Social Security.
The other Democrats in the race are Dorothy Gasque, David McDevitt, and Martin Hash. Gasque has been endorsed by Our Revolution and is an Iraq war veteran and community organizer who lives in Hazel Dell. She is advocating for ending our wars in the Middle East, as well as a 100 percent renewable energy economy, raising the minimum wage to $15 an hour, and ending the War on Drugs. McDevitt is an Army veteran who is focused on "Putting People First" on a range of issues, including protecting the environment, creating family wage jobs, and expanding health care access. Hash is a perennial candidate whose main campaign focus is "no tolls" and securing "individual rights over group rights."
The leading Republican candidate is incumbent Rep. Jaime Herrera Beutler, an extremely conservative Republican who has consistently sided with far-right members of her party on important issues. In particular, Rep. Herrera Beutler voted in favor of congressional Republicans' $1.5 trillion tax giveaway to corporations and the wealthy few. Michael Cortney and Earl Bowerman are even more extreme.
Long has the broadest support and is the best choice in this race.
Progressive
Endorsements & Supporters
U.S. Representative, 4th Congressional District
Christine Brown
Democrat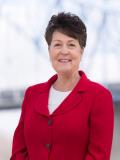 Christine Brown is a former news anchor who has served on many community boards, including the Board of Directors for the Yakima Chamber of Commerce and the Tri-City Regional Chamber of Commerce. She is seeking bipartisan action on climate change, a path towards citizenship for undocumented workers, and health care for all through a single-payer system that would extend the coverage of the Affordable Care Act. She also supports the transition to clean energy and consumer protections against big banks.
Brown is challenging Republican Representative Dan Newhouse. Rep. Newhouse is the former director of the state Department of Agriculture, and a pro-Trump representative who has voted with the president 96 percent of the time. He supports Trump's tax plan and repealing the Affordable Care Act, which provides health care to hundreds of thousands of Washingtonians.
Brown is the best choice in this race.
Progressive
Endorsements & Supporters
U.S. Representative, 5th Congressional District
Lisa Brown
Democrat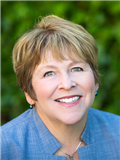 It's time for new leadership in Congress, and that starts here in Eastern Washington with Lisa Brown. Brown is a former state Senator and chancellor of Washington State University Spokane. Brown is committed to building an economy that works for all of us and ensuring access to quality, affordable health care for every family. She is focused on listening to the needs of our local communities, not lobbyists, campaign donors, and national political leaders. She will protect our local environment, and supports reproductive rights and comprehensive immigration reform that protects Dreamers.

Brown's opponent, Rep. Cathy McMorris Rodgers, is a party-line member of the House Republican leadership who has lost touch with the people she is supposed to represent. McMorris Rodgers was an enthusiastic supporter of the Republicans' $1.5 trillion tax giveaway to billionaires and corporations. Last year, McMorris Rodgers was the only member of the Washington state delegation to vote to repeal the Affordable Care Act, which would have eliminated health care for 23 million Americans, including approx. 30,000 people in Eastern Washington.

Also running against Rep. McMorris Rodgers are conservatives Jered Gavin Bonneau, Kari Olavi Ilonummi, and Dave Saulibio, who are not running competitive campaigns. Brown is the clear choice in this race because she will always put working families first. Vote Lisa Brown for Congress.
Progressive
Endorsements & Supporters
U.S. Representative, 6th Congressional District
Derek Kilmer
Democrat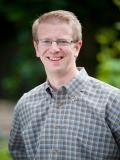 Representative Derek Kilmer is a moderate Democrat who is a reliable supporter of job creation and infrastructure improvement. He has been a leader on small business development and protecting the Puget Sound during his three terms in Congress. A former state senator, he previously worked as a business consultant and economic development official. Kilmer is a sponsor of a clean Dream Act in support of immigrants who arrived in the country as children with their undocumented parents. He supports commonsense gun safety legislation and cosponsored the Voter Empowerment Act, an online voter registration act that helps keep voting rights equitable. Rep. Kilmer has also worked on several environmental bills, including the Wild Olympics Wilderness and the Wild and Scenic Rivers Act.

Kilmer is running against progressive candidate Tyler Myles Vega and Republican Douglas Dightman. Political newcomer Vega is running on a platform of increasing the size of the House of Representatives, sustainability, and checking the size of the military. Dightman is a family physician running on a platform of supporting national defense and the free market. Kilmer is widely supported by our progressive partners and is the best choice in this race.
Progressive
Endorsements & Supporters
U.S. Representative, 7th Congressional District
Pramila Jayapal
Democrat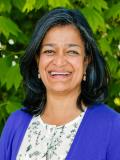 Representative Pramila Jayapal has a long history of civic leadership on immigration reform, economic fairness, and civil liberties. She founded OneAmerica (formerly Hate Free Zone) in 2001 and built it into the largest immigrant rights organization in the state and a national model. Rep. Jayapal also played a key role on the Mayoral Advisory Committee that created Seattle's $15 minimum wage.

In her first term in Congress, Rep. Jayapal has fought the Trump administration at every turn and provided a voice for progressives across the country. She has supported the Deferred Action for Childhood Arrivals (DACA) program and the Dream Act that would provide a path to citizenship for young DACA recipients. She has also fought back against the Trump administration's inhumane policy of separating families seeking asylum and she introduced legislation that paves a pathway towards a universal health care system.

Her opponent Seattle resident Craig Keller is most well-known as the founder of an anti-immigrant organization that tried to repeal the City of Burien's sanctuary city ordinance. His organization has been recognized by the Southern Poverty Law Center as a hate group.

Rep. Jayapal is by far the best choice in this race.
Progressive
Endorsements & Supporters
U.S. Representative, 8th Congressional District
There are three leading progressive candidates in this race: Shannon Hader, Jason Rittereiser, and Kim Schrier. The candidates below are listed in alphabetical order. They largely agree on most major issues, so we've tried to highlight their policy priorities and unique backgrounds to help you make your own decision.
Dr. Shannon Hader
Democrat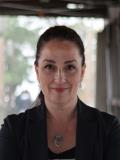 Dr. Shannon Hader grew up in Auburn and until recently was the Director of the Division of Global HIV and TB at the Centers for Disease Control and Prevention. Hader cites her experience leading nearly 2,000 people across 45 countries as well as managing an annual budget of $2.4 billion as evidence of her readiness to lead in Congress. Hader describes her platform as building "Safe, Healthy, Wealthy, and Wise" communities through gun violence prevention, expanding access to health care, creating an economy that works for everyone, and improving public education. Hader supports giving states the ability to implement single-payer health care and she would like to allow more people to opt-in to Medicare. One of her priorities would be to change the law to allow the CDC to research and identify solutions to gun violence. Hader has received the most endorsements from Democratic Party organizations across the district.
What sets her apart:
Hader has managed the largest teams and budgets among the three Democrats and is the only one who has worked for the federal government. This experience gives her valuable insight into the budgeting and oversight of federal agencies.
Progressive
Endorsements & Supporters
Jason Rittereiser
Democrat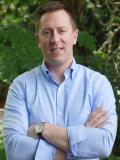 Jason Rittereiser is an employment lawyer and a former King County prosecutor working in the Special Assault and Violent Crimes units. Rittereiser has defended workers' rights in the courtroom, including winning a discrimination lawsuit against a religious university after they fired his client for being unmarried and pregnant. Rittereiser is also the only major candidate with roots on the east side of the district. He grew up in Ellensburg and cites his experience working on a hay farm in the Kittitas Valley to show that he understands the needs of residents across the 8th Congressional District. Rittereiser supports the creation of a national single-payer health care system and would support Sen. Bernie Sanders' Medicare for All Act. In addition, Rittereiser is a member of the State Advisory Council on Homelessness and would make affordable housing and reducing homelessness a priority in office.
What sets him apart:
Rittereiser has a deep understanding of legal issues and would be well positioned to make reforms to our criminal justice system. He also has valuable experience in defending the rights of working people.
Progressive
Endorsements & Supporters
Dr. Kim Schrier
Democrat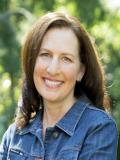 Dr. Kim Schrier is a pediatrician from Issaquah who was inspired to run for Washington's 8th Congressional District because of Republican efforts to repeal Obamacare. She is committed to building an economy that works for everyone and protecting Social Security and Medicare for all. She also wants to bring her voice to the debates about women's health care and abortion rights in Congress, where there are currently no women doctors. Schrier supports letting Americans of any age buy into Medicare on a sliding scale to reduce overhead costs and increase competition for private insurers. Schrier has received the most endorsements from national organizations and raised the most money among the Democrats in this race.
What sets her apart:
As a practicing doctor, Schrier has the most first-hand experience with our health care system. Her practical knowledge and experience with health care would be valuable in crafting legislation and overseeing important federal agencies.
Progressive
Endorsements & Supporters
Other Candidates
U.S. Representative, 8th Congressional District
Also running in this race is the Republican front-runner Dino Rossi, as well as Jack Hughes-Hageman, Gordon Allen Pross, and a handful of other less viable candidates.

Rossi previously ran unsuccessful campaigns for Washington governor and U.S. Senate. Rossi has consistently sided with congressional Republicans, including supporting the repeal of the Affordable Care Act and tax cuts for corporations and the wealthy few. He is also strongly anti-choice and does not support commonsense gun safety legislation. Rossi would be another reliable vote for the Republican leadership and powerful special interests in Washington, D.C.

We need new leadership in Congress that puts working families before corporations and the wealthy elites who rig the rules. Any of the three Democrats in this race would be a better choice than Rossi.
U.S. Representative, 9th Congressional District
Adam Smith
Democrat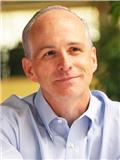 Representative Adam Smith is a moderate Democrat who has been a reliable vote on progressive taxation and immigration reform. He represents Washington's first majority-minority district, a community with 30 percent foreign-born residents and large Asian, Hispanic, and African-American communities. Rep. Smith is an advocate for greater equality, supports a path to citizenship for immigrants, reforming the tax code, and making health care accessible to all. Rep. Smith has used his position on the Armed Services Committee to introduce and support legislation that tempers Trump's belligerent foreign policy moves, including a bill that states the U.S. will not strike a country with nuclear weapons first.

Smith is running against Republican Doug Basler and Democrat Sarah Smith. Basler is the owner of a TV advertising production company who is running again after losing his 2014 race against Smith. Basler is also the Senior Vice Chairman of the King County Republican Party and is running a campaign against H1-B and guest worker visas, as well as against "career politicians." Sarah Smith is challenging Rep. Smith from the left on a comprehensive progressive platform, including raising the federal minimum wage and making tuition free at public colleges. Her anti-war sentiments represent the biggest difference between her and Smith.

Rep. Adam Smith has earned your vote in this race.
Progressive
Endorsements & Supporters
U.S. Representative, 10th Congressional District
Denny Heck
Democrat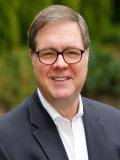 Incumbent Denny Heck has had a long, effective career in both the private and public sectors. In Olympia, he served as a five-term state representative, House majority leader, chief of staff to former Gov. Booth Gardner, and is the co-founder of TVW, Washington state's public affairs network. In Congress, he has fought to make college more affordable, lower health care costs, ensure veterans get the benefits they deserve, and create middle class jobs. He supports immigration policies that create a path to citizenship, and has been working this year to help prevent health care premium increases due to Trump's policies.

Heck is running against Republican Joseph Brumbles, Independent Centrist Nancy Dailey Slotnick, and Independent Progressive Tamborine Borrelli. Brumbles is a business manager and a gun rights advocate. His campaign platform is undetailed and states that he is standing for "liberty." Slotnick is a U.S. Army veteran who seeks to reduce partisanship in politics and put people first. Borrelli is a small business owner and local activist who was inspired to run for office by Bernie Sanders' campaign. She is running to fully fund education, close unnecessary corporate tax loopholes, and to get money out of politics.

Heck is the best choice in this race.
Progressive
Endorsements & Supporters
Look Up Your Customized Guide
Don't stop now. Keep on voting! There's a reason why thousands of people in your district are voting in every race on the ballot. The races that remain — state legislators, local judges and ballot measures, and others — will determine how we fund our schools, how fair our judicial system is, and many other issues that are very important to our communities and our future.

OR you can pick your customized guide from a list. (You will need to know your county or legislative district, which is on your ballot.)