You are viewing content from a previous election (August 7th, 2018). You can view information for the current election here.
Steve Conway
Democrat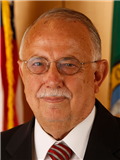 Democratic Senator Steve Conway is the Vice President Pro Tempore of the Senate. Conway sponsored a bill this year that gives first responders compensation for PTSD suffered while on the job. A skilled negotiator and respected leader in the Senate, Sen. Conway has been endorsed by advocates for workers, the environment, social justice, and reproductive choice.

Sen. Conway is running against independent Pierre Malebranche, who is prioritizing reducing crime rates and taxes, and is not running a competitive campaign. Conway is the best choice in this race.
Progressive
Endorsements & Supporters