You are viewing content from a previous election (August 7th, 2018). You can view information for the current election here.
Shelley Kloba
Democrat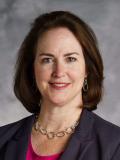 State Representative Shelley Kloba is running for re-election to the 1st Legislative District House Position 1. During her tenure in the Legislature, Rep. Kloba has been a strong advocate for affordable housing and quality education. This year, Rep. Kloba was the primary sponsor of a bill that extended the Expanded Learning Opportunities Council to increase opportunities for students from low-income backgrounds. Prior to joining the Legislature, Rep. Kloba served her community as a trustee for the Lake Washington Schools Foundation, as a Kirkland City Councilmember, and as the Washington State PTA Legislative Director for two years.
Representative Shelley Kloba is being challenged by Snohomish County Republican Chair Debra Blodgett and Bothell small business owner and Libertarian Matt Seymour. Seymour wants to reduce the national debt and shrink the size of government, while Blodgett is not running a competitive campaign.
Representative Shelley Kloba is best choice in this race.
Progressive
Endorsements & Supporters