You are viewing content from a previous election (August 7th, 2018). You can view information for the current election here.
Scott McMullen
Democrat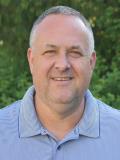 Firefighter Scott McMullen is challenging Republican Rep. Norma Smith for the 10th Legislative District seat in the state House. As a veteran, McMullen has more than 26 years of experience in the Air Force creating apprenticeship opportunities. McMullen is highly focused on improving the quality of K-12 education and wants to work across the aisle to create job programs for veterans after they return from duty. McMullen is also prioritizing creating local jobs, supporting small businesses, and supporting local transit projects.

McMullen faces a competitive race against Rep. Smith, a social conservative who has voted against expanding access to women's health care and investments in local infrastructure. McMullen is the better choice in this race.
Progressive
Endorsements & Supporters