You are viewing content from a previous election (August 7th, 2018). You can view information for the current election here.
Maralyn Chase
Democrat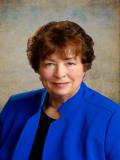 Democratic Senator Maralyn Chase is the Chair of the Economic Development and International Trade Committee. First elected to serve in 2001, Sen. Chase has been a tireless advocate for workers' rights and job creation in Washington state. Sen. Chase has introduced a single-payer health care bill that would ensure fair prices from drug companies. During the 2018 legislative session, Sen. Chase was the sponsor of legislation to create the Future of Work Task Force that will work to help prepare Washington's workforce for the changing economy.

Sen. Chase is being challenged by Shoreline Deputy Mayor Jesse Salomon and Republican James Wood. Salomon is a highly capable public defender in the Seattle Municipal Court and has been an effective social justice and environmental leader for the city of Shoreline. Republican James Wood is a fire lieutenant with 17 years of public service under his belt. However, Wood's campaign has failed to provide a comprehensive public policy platform that adequately addresses the concerns of Washington's working families. While we respect Salomon's vision for Washington, Sen. Chase has earned another term in office.
Progressive
Endorsements & Supporters