You are viewing content from a previous election (August 7th, 2018). You can view information for the current election here.
Dave Paul
Democrat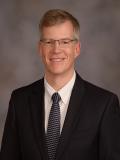 Local Oak Harbor educator Dave Paul is running for the 10th Legislative District House Position 2. Paul is the Vice President at Skagit Valley College and serves as Board President for the Oak Harbor Educational Foundation. Paul is prioritizing improving the quality of public education, streamlining government spending, and supporting military families.

Paul is opposing Republican Representative Dave Hayes. First elected in 2012, Rep. Hayes has spent the last six years obstructing progressive reforms designed to help improve the lives of working people. From voting against expanding access to women's health care to opposing commonsense economic reforms like workplace protections for women and people of color, Rep. Hayes has shown that he prioritizes party over people. Paul is the best choice in this race.
Progressive
Endorsements & Supporters