You are viewing content from a previous election (August 7th, 2018). You can view information for the current election here.
Anneliese Feld
Democrat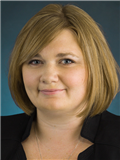 Democrat Anneliese Feld is running to unseat Republican Rep. Andrew Barkis in the 2nd Legislative District House Position 1. Feld wants to work across the aisle to fix our state's upside-down tax code and address the growing homelessness crisis in the Puget Sound region. Additionally, Feld believes that local elected officials must be responsive to their constituents regardless of any ideological differences and aims to increase residents' access to elected officials.

Feld faces an uphill battle against Rep. Barkis, who is a party-line conservative. Throughout his tenure, Rep. Barkis has taken a hardline conservative stance on most progressive reforms, including voting against equal pay protections for women this past legislative session. Feld is the best choice in this race.
Progressive
Endorsements & Supporters