You are viewing content from a previous election (August 7th, 2018). You can view information for the current election here.
Adam Smith
Democrat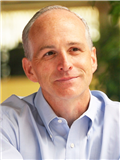 Representative Adam Smith is a moderate Democrat who has been a reliable vote on progressive taxation and immigration reform. He represents Washington's first majority-minority district, a community with 30 percent foreign-born residents and large Asian, Hispanic, and African-American communities. Rep. Smith is an advocate for greater equality, supports a path to citizenship for immigrants, reforming the tax code, and making health care accessible to all. Rep. Smith has used his position on the Armed Services Committee to introduce and support legislation that tempers Trump's belligerent foreign policy moves, including a bill that states the U.S. will not strike a country with nuclear weapons first.

Smith is running against Republican Doug Basler and Democrat Sarah Smith. Basler is the owner of a TV advertising production company who is running again after losing his 2014 race against Smith. Basler is also the Senior Vice Chairman of the King County Republican Party and is running a campaign against H1-B and guest worker visas, as well as against "career politicians." Sarah Smith is challenging Rep. Smith from the left on a comprehensive progressive platform, including raising the federal minimum wage and making tuition free at public colleges. Her anti-war sentiments represent the biggest difference between her and Smith.

Rep. Adam Smith has earned your vote in this race.
Progressive
Endorsements & Supporters