We do not have any information on races in your jurisdiction for the August 7th election
. Pick another location
here
, or sign up to receive future guides below.
Primary ELECTION: August 7th, 2018
Welcome to the the 2018 Progressive Voters Guide! The Progressive Voters Guide compiles the information you need to make informed decisions about the races on your ballot, based on your values. Vote in every race on your ballot! It's our right and our responsibility.
Please return your ballot by August 7 and share this guide with your friends and family.
This guide only contains races that will be on your August 7th Primary Ballot. We will update the guide for the general election.
Federal
U.S. Senator
Maria Cantwell
Democrat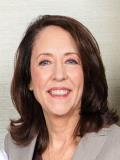 Senator Maria Cantwell was first elected in 2000 and continues to represent our state's progressive values in our nation's capital. Sen. Cantwell has been a leader on a wide range of issues, including reproductive rights, supporting the Children's Health Insurance Program, defending net neutrality, passing oil spill legislation to protect our water, working on clean energy policies, and much more.

There are 29 challengers in this race, but the most serious is Republican Susan Hutchison. Hutchison is a former news anchor and past chair of the state Republican Party. She ran for King County Executive in 2009 and lost by twenty points. Hutchison is well-known for being a party-line Republican and for her fierce defense of President Trump. Also running in this race is Joey Gibson, a far-right advocate who founded Patriot Prayer, a conservative "free speech" group that attracts largely white nationalists.

Sen. Cantwell has been a tireless advocate for the people of Washington state and is the best choice in this race.
Progressive
Endorsements & Supporters
Congress
U.S. Representative, 4th Congressional District
Christine Brown
Democrat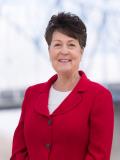 Christine Brown is a former news anchor who has served on many community boards, including the Board of Directors for the Yakima Chamber of Commerce and the Tri-City Regional Chamber of Commerce. She is seeking bipartisan action on climate change, a path towards citizenship for undocumented workers, and health care for all through a single-payer system that would extend the coverage of the Affordable Care Act. She also supports the transition to clean energy and consumer protections against big banks.
Brown is challenging Republican Representative Dan Newhouse. Rep. Newhouse is the former director of the state Department of Agriculture, and a pro-Trump representative who has voted with the president 96 percent of the time. He supports Trump's tax plan and repealing the Affordable Care Act, which provides health care to hundreds of thousands of Washingtonians.
Brown is the best choice in this race.
Progressive
Endorsements & Supporters
U.S. Representative, 5th Congressional District
Lisa Brown
Democrat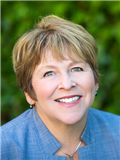 It's time for new leadership in Congress, and that starts here in Eastern Washington with Lisa Brown. Brown is a former state Senator and chancellor of Washington State University Spokane. Brown is committed to building an economy that works for all of us and ensuring access to quality, affordable health care for every family. She is focused on listening to the needs of our local communities, not lobbyists, campaign donors, and national political leaders. She will protect our local environment, and supports reproductive rights and comprehensive immigration reform that protects Dreamers.

Brown's opponent, Rep. Cathy McMorris Rodgers, is a party-line member of the House Republican leadership who has lost touch with the people she is supposed to represent. McMorris Rodgers was an enthusiastic supporter of the Republicans' $1.5 trillion tax giveaway to billionaires and corporations. Last year, McMorris Rodgers was the only member of the Washington state delegation to vote to repeal the Affordable Care Act, which would have eliminated health care for 23 million Americans, including approx. 30,000 people in Eastern Washington.

Also running against Rep. McMorris Rodgers are conservatives Jered Gavin Bonneau, Kari Olavi Ilonummi, and Dave Saulibio, who are not running competitive campaigns. Brown is the clear choice in this race because she will always put working families first. Vote Lisa Brown for Congress.
Progressive
Endorsements & Supporters
7th Legislative District
State Senator
Karen Hardy
Democrat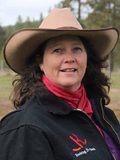 Democrat Karen Hardy is a ranch teamster who is running to represent the 7th Legislative District in the state Senate. Hardy is determined to fight for single-payer health care, clean energy jobs, and fully-funded education with quality trade and apprenticeship programs.

Hardy is challenging incumbent Republican Senator Shelly Short. During her first term in the Legislature, Sen. Short voted to undermine safe and legal abortion access and against widely-popular net neutrality protections for Internet users. Hardy is the clear choice in this race.
Progressive
Endorsements & Supporters
State Representative, Position #1
Randall (Randy) Michaelis
Democrat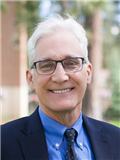 Democrat Randy Michaelis is running for the 7th Legislative District House Position 1. Michaelis is the interim dean of Whitworth University's School of Education and is a self-described "classic moderate." Michaelis supports Gov. Jay Inslee's plans to increase state mental health services and wants to expand state resources into rural parts of the 7th Legislative District.

Michaelis faces an uphill race against Republican Rep. Jacquelin Maycumber, who has been an outspoken opponent of reproductive freedom and workers' rights. Michaelis is the best choice in this race.
State Representative, Position #2
Mike Bell
Democrat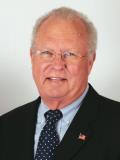 Democrat Mike Bell is a retired accountant who is focused on improving both K-12 and post-secondary education in Washington. Bell has experience working on congressional campaigns as well as progressive environmental initiatives in Eastern Washington. He is a strong supporter of cleaning up Washington's upside-down tax code and limiting corporate money in politics. Bell is not accepting corporate donations or PAC money during this campaign cycle.

Bell faces an uphill race against incumbent Republican Rep. Joel Kretz. Rep. Kretz has been an obstacle to progress since 2004 and opposes commonsense reforms like gender pay equity. Also running in this race are Christine Ives, who has no party preference, and Democrat Crystal Oliver. Ives is a member of the Colville Confederated Tribes and former paralegal. Oliver is running on a platform of expanding health care access and reforming marijuana policy, but her positions on other issues are less clear. Bell is the best choice in this race.
Spokane County
Depending on where you live, you may have the below races on your ballot.
Spokane County Clerk
Michael Kirk
Democrat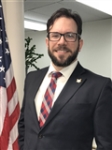 Democrat Michael Kirk is running for Spokane County Clerk after serving 15 years in the ministry. Kirk wants to bring a service-based approach to the county clerk's office that focuses on building relationships with the community. He is running on a strong social justice platform and wants to use the office to reform the criminal justice system, protect local families from discrimination by the Trump administration, and support efforts to keep housing affordable. Kirk is not accepting corporate donations to his campaign to demonstrate his commitment to serving the community instead of campaign contributors.
Kirk is running against incumbent Republican Tim Fitzgerald. A retired Marine colonel, Fitzgerald emphasizes his military leadership skills that he brings to the clerk's office. Fitzgerald's platform is focused on finding efficiencies and implementing budgets.
Kirk is the progressive choice for Spokane County Clerk.
Spokane County Sheriff
No Good Choices Ozzie D. Knezovich
Non-Partisan
There are no good choices in this race. In the aftermath of the shooting that left one student dead at Freeman High School last year in Spokane County, incumbent Sheriff Ozzie Knezovich blamed video games, people dressed in black, the media, gangs, and society for school shootings. Despite his office receiving an arsenal of weapons from the Department of Defense, Knezovich states that police militarization is a myth.

His opponent DumpOzzie Dot Com, who legally changed his name from Scott Maclay, has no law enforcement training and runs a website of Ozzie Knezovich conspiracies.
Spokane County Treasurer
David Green
Democrat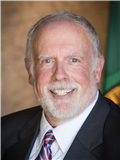 Certified public accountant David Green is running for Spokane County Treasurer. With 35 years of financial planning experience and local political activism, Green is uniquely qualified to serve in this position. Green is the Chair of the 3rd Legislative District Democrats and was previously a board trustee of the Fox Theater and the Spokane Symphony Society.
Green faces a competitive race against former Republican state Senator Micheal Baumgartner, who retired from the state Senate to run for this seat. During his tenure, Baumgartner rightfully earned the reputation as one of the most extreme and bombastic members of the Legislature. From his anti-LGBTQ and anti-abortion stances to his constant attacks on working people, Baumgartner is out of step with the people of Spokane and unfit to serve as Treasurer. Green is the clear choice in this race.
Spokane County Commission
Depending on where you live, you may have the below races on your ballot.
Spokane County Commission, District #2
Mary Kuney
Republican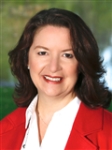 Spokane County Commissioner Mary Kuney is a moderate Republican who was appointed to the commission by Governor Jay Inslee in September of 2017. Kuney is a Certified Public Accountant and the former Chief Deputy Auditor for Spokane County, a role in which she worked across county departments to streamline budgets and improve efficiencies.
Kuney is being challenged by Spokane County Treasuer Rob Chase. Chase is a far-right Republican who is running on an anti-tax platform and has been endorsed by extreme Republicans like Rep. Matt Shea.
While we don't agree with Kuney on every issue, we believe she's clearly the better choice in this race.
Progressive
Endorsements & Supporters

Spokane Regional Labor Council, Spokane County Fire District 8 Local 3711
Spokane County Commission, District #3
Robbi Katherine Anthony
Democrat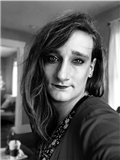 Robbi Katherine Anthony is a trans woman and self-described progressive. Her campaign is prioritizing a data-driven approach to decision-making, repairing the $10 million county budget shortfall, and ensuring that the county is using up-to-date technology. She believes diversity boosts economic growth and is devoted to making Spokane County more inclusive.

Her opponent, Al French, is a conservative developer with a combative style and history of ethics complaints. He has alienated local cities by promoting aggressive urban sprawl and caused them to opt out of a regional garbage system that has cost the county millions in revenue. Anthony is the best choice in this race.
Spokane County District Court
Spokane County District Court, Judge, Position #1
Lynden Smithson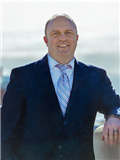 For the past fifteen years, Lynden P. Smithson has served as an Assistant City Prosecutor for the City of Spokane. As a public servant, Smithson has worked on hundreds of cases predominantly focused on domestic violence, DUI, and misdemeanor offenses. He has been a strong advocate and champion for victims. Also in this race is former Spokane County District Court Commissioner Randy Brandt and Deputy Prosecutor Patrick T. Johnson. Brandt is running again after losing his 2014 race to Judge Aimee Maurer. Although both are qualified, neither candidate has earned as much support from progressive advocates. Smithson is the best choice for Spokane District Court Position 1.