We do not have any information on races in your jurisdiction for the November 6th election
. Pick another location
here
, or sign up to receive future guides below.
General ELECTION: November 6th, 2018
The Progressive Voters Guide compiles the information you need to make informed decisions about the races on your ballot, based on your values. Vote in every race on your ballot! It's our right and our responsibility. Please share this guide with your friends and remember to vote by November 6!
Statewide Ballot Measures
Pierce County Ballot Measures
Pierce County County Charter Amendment #48
Say YES to a Two-Year County Budget
The Pierce County Council has put forth County Charter Amendment No. 48 to transition from an annual budget process to a biennial (two-year) process beginning January 1, 2020. This move would enable the county council to model the county's budget cycle after the state Legislature and most other major cities. This amendment also allows for more time to debate important budget policy decisions related to funding for constituent services, county agencies, and initiatives. Vote YES on Pierce County Charter Amendment No. 48.
Pierce County County Charter Amendment #49
Say YES to Clear Charter Language
The process for filing and processing county ballot measures is confusing, which has led to redundancies in the filing process and confusion for filers. Pierce County Charter Amendment No. 49. would require that all initiatives, referendums, and charter amendment petitions follow the state style guidelines and would add clarifying language by defining terminology used to set procedural time and to certify signatures. Vote Yes on Pierce County Charter Amendment No. 49.
Pierce County County Charter Amendment #50
Say YES to a Coherent Appointment Process
Pierce County Charter Amendment No. 50 clarifies the appointment process for filling partisan vacancies in instances when the previous office holder doesn't belong to a major party. It would enable the Pierce County Council to fill a vacant partisan seat by publicly soliciting applications for the vacancy and selecting from a pool of qualified applicants. This charter is mirrored after the same voter-approved process for filling non-partisan vacancies. Vote to approve Pierce County Charter Amendment No. 50.
Federal
U.S. Senator
Maria Cantwell
Democrat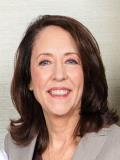 Senator Maria Cantwell was first elected in 2000 and continues to represent our state's progressive values in our nation's capital. Sen. Cantwell has been a leader on a wide range of issues including reproductive rights, supporting the Children's Health Insurance Program, defending net neutrality, passing oil spill legislation to protect our water, working on clean energy policies, and many more.
Sen. Cantwell is opposed by Republican Susan Hutchison. Hutchison is a former news anchor and past chair of the state Republican Party. She ran for King County Executive in 2009 and lost by twenty points. Hutchison is well-known for being a party-line Republican and for her fierce defense of President Donald Trump, including calling fellow Republican Ted Cruz a "traitor" for not supporting the president's campaign.
Sen. Cantwell has been a tenacious advocate for the people of Washington state and is the best choice in this race.
Progressive
Endorsements & Supporters
Congress
U.S. Representative, 6th Congressional District
Derek Kilmer
Democrat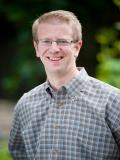 Representative Derek Kilmer is a moderate Democrat who is a reliable supporter of job creation and infrastructure improvement. He has been a leader on small business development and protecting the Puget Sound during his three terms in Congress. A former state Senator, he previously worked as a business consultant and economic development official. Kilmer is a sponsor of a clean Dream Act in support of immigrants who arrived in the country as children with their undocumented parents. He supports commonsense gun safety legislation and cosponsored the Voter Empowerment Act, an online voter registration act that helps keep voting rights equitable. Rep. Kilmer has also worked on several environmental bills, including the Wild Olympics Wilderness and the Wild and Scenic Rivers Act.
Kilmer is running against Republican Douglas Dightman. Dightman is a family physician running on a platform of supporting national defense and the free market. He also supports legislation to weaken protections for workers in labor unions.
Kilmer is widely supported by our progressive partners and is the best choice in this race.
Progressive
Endorsements & Supporters
U.S. Representative, 10th Congressional District
Denny Heck
Democrat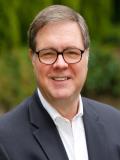 Representative Denny Heck is a moderate Democrat who has had a long and effective career in both the private and public sectors. In Olympia, he served as a five-term state representative, House majority leader, and chief of staff to former Gov. Booth Gardner, and is the co-founder of TVW. In Congress, he has fought to make college more affordable, reduce health care costs, create middle class jobs, and ensure veterans get the benefits they have earned. He supports immigration policies that create a path to citizenship and has been working this year to help prevent health care premium increases due to Trump's policies.
Heck is running against Republican Joseph Brumbles, a self-described constitutional conservative. His campaign platform is undetailed and states that he is standing for "liberty." He suggests solving the issue of affordable energy with the free market and not taxing fossil fuels, and he wants to reduce the size of government by eliminating federal agencies.
Heck is the best choice in this race.
Progressive
Endorsements & Supporters
28th Legislative District
State Representative, Position #1
Mari Leavitt
Democrat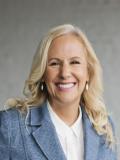 Mari Leavitt is challenging Representative Dick Muri for the 28th Legislative District House Position 1. Leavitt is the deputy director of Pierce County Connections and a former president of the University Place PTSA. Through her community leadership, she has gained a vast amount of experience supporting veterans, enhancing early childhood learning, and promoting workforce development to help struggling families land on their feet. Leavitt believes we need to close tax loopholes so that out-of-state corporations will finally pay their share. She'll work in Olympia to give our schools the funding they need and improve graduation rates so that students can excel after high school.
Leavitt is challenging far-right Republican Representative Dick Muri, who was appointed to fill the seat of Steve O'Ban when he was moved up to the Senate. This year, Rep. Muri doubled down on his conservative platform by voting against automatic voter registration, expanding access to women's health care, and a responsible gun storage bill.
Leavitt is the best choice in this race to bring new leadership to Olympia.
Progressive
Endorsements & Supporters
State Representative, Position #2
Christine Kilduff
Democrat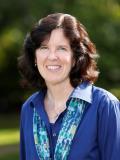 Rep. Christine Kilduff is a former University Place School Board member who serves as Vice-Chair of the House Judiciary Committee. She is a strong and effective advocate for improving economic opportunities in the district, strengthening our schools, and improving access to health care. She has also been a great advocate for veterans and military families during her time in the Legislature. This past session, Rep. Kilduff sponsored legislation to increase community outreach programs to veterans in rural and remote areas, ensuring that they can access health care, education, and employment services. As a PTA parent, she has supported tuition freezes at two- and four-year colleges and a college loan bill of rights.
Rep. Kilduff is running against Republican Maia Espinoza, the Founder of the Center for Latino Leadership. While Espinoza avoids calling herself a Republican candidate on her website, her conservative policy positions and endorsements from prominent Republicans speak for themselves.
Rep. Kilduff has earned your vote for state House.
Progressive
Endorsements & Supporters
Pierce County
Pierce County Auditor
Julie Anderson
Non-Partisan
Pierce County Prosecuting Attorney
Two veteran prosecutors are running for Pierce County Prosecuting Attorney: Mary Robnett and incumbent Mark Lindquist, both of whom have received progressive endorsements. We lean towards the highly respected and experienced Robnett for a fresh start after years of controversies under Lindquist.
Mary Robnett
Non-Partisan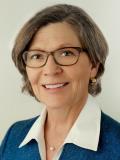 Attorney Mary Robnett has spent 18 years working in the Pierce County Prosecuting Attorney's office. She worked in the office's special assault unit before being promoted to Chief Criminal Deputy Prosecutor. Robnett now works as an Assistant Attorney General in the Sexually Violent Predators unit in Bob Ferguson's office. As a dedicated community advocate, Robnett is the president of the Sexual Assault Center of Pierce County, a local non-profit organization that provides therapy, education, and advocacy services to survivors of sexual assault and abuse.
Robnett is running as a non-partisan candidate with a focus on de-politicizing and restoring integrity to the Pierce County Prosecuting Attorney's office, and letting veteran prosecutors do their job. She has strong support in the legal and law enforcement communities.
Progressive
Endorsements & Supporters

Several local Democratic Party organizations
Pierce County Minority Bar Association rating: "Exceptionally Well Qualified"
Mark Lindquist
Democrat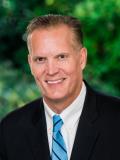 Mark Lindquist is running for his third term as Pierce County Prosecuting Attorney. He has earned a reputation for being a hard worker, and his accomplishments include forming an Elder Fraud and Identity Theft team to prosecute targeted scams against the elderly and helping increase penalties against drunk drivers. He has earned the support of many local progressive organizations.
Unfortunately, Lindquist has also generated several high-profile ethics controversies. He faced
a whistleblower investigation that found he ran a highly politicized office
and retaliated against subordinates and critics who disagreed with him.
Lindquist is facing a formal bar disciplinary hearing
for discussing an active murder trial on a national cable television show while the jury was still deliberating, against the advice of his staff. If Lindquist loses the case, he could lose his license to practice law and be unable to carry out the duties of his office. In addition, Lindquist lost a long-running lawsuit over his refusal to release text messages in public disclosure requests,
costing Pierce County taxpayers more than $1 million in fines and fees.
We also have concerns about Lindquist's lack of progress toward reducing racial inequities in the local criminal justice system.
Progressive
Endorsements & Supporters
Pierce County Council
Depending on what district you live in, you may have one of the below races on your ballot.
Pierce County Council, District #7
Derek M. Young
Democrat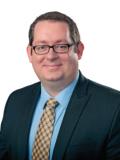 Pierce County Councilmember Derek Young is a former four-term Gig Harbor city councilmember. He has prioritized improving mental health services and environmental protections during his four years on the county council. He also serves on numerous boards representing Pierce County, including the National Association of Counties and the Puget Sound Regional Council Growth Management Policy Board. As a board member for Pierce Transit, Young fought to minimize cuts to public transportation options for Pierce County citizens.
He is facing Navy veteran and school board member David Olson, who is running on a standard Republican platform of public safety and fiscal responsibility.
Young's experience, ties to the communities, and knowledge of policy issues facing the county make him the best choice in this race.
Progressive
Endorsements & Supporters
Judicial Races
The Progressive Voters Guide may skip recommendations for unopposed judicial races.
State Supreme Court
State Supreme Court Justice, Position #2
Susan Owens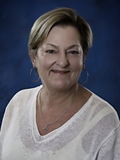 First elected in 2000, Supreme Court Justice Susan Justice Owens brings more 40 years of legal experience to Washington's Supreme Court. Prior to serving on the court, Justice Owens served nineteen years as a District Court Judge in Western Clallam County. Justice Owens has been a leader in the judicial community on addressing the impacts of domestic violence on children. Nationally, Justice Owens is a judicial trainer on this topic and participated in the writing of the Northwest Tribal Judges Domestic Violence Manual. br> br> Justice Owens is running unopposed for re-election and has earned your support.
Progressive
Endorsements & Supporters
State Supreme Court Justice, Position #8
Steve Gonzalez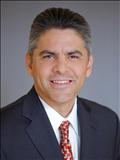 Supreme Court Justice Steve Gonzalez has earned national recognition for his judicial expertise and work to increase access to the judicial system. Before serving on the Supreme Court, Justice Gonzalez served as an Assistant U.S. Attorney and on the King County Superior Court for more than 10 years hearing criminal, juvenile, and family law cases. Justice Gonzalez is devoted to working for the people of Washington and serves as a board member for the Washington Leadership Institute, an organization that supports emerging community leaders from diverse backgrounds. As one of the few multi-lingual justices, he chairs the Interpreter Commission. Justice Gonzalez is rated "Exceptionally Well Qualified" by 10 independent bar associations in Washington state.
Gonzalez is being challenged by Bellevue-based attorney Nathan Choi, who ran unsuccessfully for a judicial seat on the Court of Appeals in 2016. Since then, Choi has faced numerous ethical controversies. In 2017, the King County Bar Association formally reprimanded Choi for violating KCBA's fair campaign practices guidelines by releasing misleading campaign materials and failing to follow state candidate rules. In February of this year, Washington Attorney General Bob Ferguson formally filed a lawsuit against Nathan Choi in a Thurston County Court. The case is still open.
Justice Steve Gonzalez is the best choice for Supreme Court Justice Position 8.
Progressive
Endorsements & Supporters
State Supreme Court Justice, Position #9
Sheryl Gordon McCloud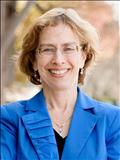 Washington Supreme Court Justice Sheryl Gordon McCloud has been a fierce defender of constitutional rights and has written the decision in several consequential court cases. Prior to serving on the Supreme Court, she worked as an accomplished appellate court attorney for nearly three decades and was a founding member of the Washington Appellate Lawyers Association. Her strong judicial track record has earned a rating of "Exceptionally Well Qualified" by 10 independent state bar associations, including Washington Women Lawyers and the newly-minted Veterans Bar Association.
Justice McCloud in running unopposed for Position 9 and deserves your vote.
Progressive
Endorsements & Supporters
Court of Appeals, Division Two, District One
Court of Appeals, Division Two, District One: Judge, Position #3
Linda Lee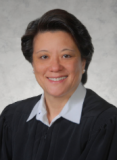 First appointed by Gov. Jay Inslee in December 2013, Acting Chief Judge Linda Lee was elected to continue serving in this position in 2014. Previously, Judge Linda Lee served 10 years as a Pierce County Superior Court Judge and worked as a private attorney for 13 years. She is a devoted community member and an avid supporter of the Chinese Reconciliation Park Foundation and the Pierce County Minority Bar Association's Youth and Law Forum. Judge Linda Lee has earned another term.
Pierce County District Court
Pierce County District Court, Judge, Position #3
Lizanne Padula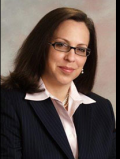 Attorney Lizanne Padula is running for the Pierce County District Court Judge Position 3. As a former prosecutor, private litigator, and reserve police officer, Padula has spent her career helping people navigate the court system. Padula aims to improve the criminal justice system by prioritizing the public safety needs of the community and only offering punitive sanctions that serve to rehabilitate offenders. Padula is running on a platform that supports work-release and re-entry programs for convicted individuals.
Padula is opposed by Pierce County Deputy Prosecuting Attorney Tim Lewis. Lewis has spent more than 15 years serving Pierce County in the prosecuting attorney's office and is highly involved in the community. While Lewis has ample relevant experience, including serving as a pro tem (substitute) judge in Pierce and Kitsap County courts,
a public allegation of misconduct
has placed doubts on his candidacy.
Padula is the best choice in this race.
Progressive
Endorsements & Supporters
Pierce County District Court, Judge, Position #6
Karl Williams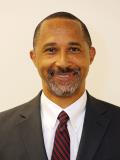 Attorney Karl Williams is running for Pierce County District Court Position 6. With more than 30 years of legal experience, Williams is the most qualified candidate in this race. Williams has served as a judge pro tem for the cities of Fife, Puyallup, and Ruston, as well as on the Pierce County District Courts for more than 20 years. Williams is focused on keeping communities safe, ensuring that justice is administered fairly, and making the courts more accessible to underserved populations. He is passionate about serving the greater Pierce County community and volunteers with a number youth organizations including University Place Youth Court and the Pierce County Minority Bar Association. Williams has been rated "Exceptionally Well Qualified" by the Tacoma-Pierce County Bar, Washington Women Lawyers, and the Tacoma Pierce County Minority Bar Associations.
Williams is running a highly competitive race against current Assistant Chief Criminal Deputy Prosecutor John Sheeran, who has more than 22 years of legal experience. Sheeran is supportive of strengthening the mental health and drug courts in Pierce County. However, Karl Williams is the best choice in this race because of his judicial experience and ties with the community.
Progressive
Endorsements & Supporters

Pierce County Democrats, Pierce County Young Democrats
Tacoma Municipal Court
Tacoma Municipal Court Judge, Position #3
Dwayne Christopher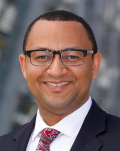 Dwayne Christopher is running for Tacoma Municipal Court Judge, Position 3. Christopher's professional background includes representing clients in civil cases, working nine years as a superior court judicial assistant, and serving as a pro tem (substitute) judge in Pierce County District Court. He is passionate about serving underrepresented communities and keeping communities safe. From volunteering as a mentor for high school and college students to serving as the current president-elect of the Palmer Scholars program, Christopher is dedicated to serving Tacoma's communities and youth. He also sits on the boards of the City Club of Tacoma, Tacoma Rescue Mission, and Paint Tacoma Beautiful.
Christopher is running against attorney Derek M. Smith, who has more than twenty years of experience in criminal and civil law. While Smith is qualified for this position, attorney Dwayne Christopher is the better choice in this race.
Tacoma Ballot Measures
City of Tacoma Proposition #No. 1
City of Tacoma: Proposition No. 1
The City of Tacoma has put forth Proposition No. 1 to support local arts, culture, science, and heritage programs. Also known as Tacoma Creates, Proposition No. 1 aims to enhance accessibility and quality of life within the city limits by financing cultural programming in senior centers, schools, and community facilities, subsidizing tickets to cultural programs and venues, and supporting local small businesses. Proponents of Proposition No. 1 point out that this levy will also produce more than 3,600 jobs and generate approximately $14 million in revenue over the lifetime of the levy. This proposed 0.1 percent sales tax will cost the average Tacoma household a mere $13 a year from 2019 through 2025. Vote YES on Proposition No. 1.
School District Ballot Issues
Depending on where you live, you may be voting on the below school district ballot measures.
Bethel School District No. 403
Bethel School District School Board School District Proposition #1
Say YES to Fully Fund Our Schools
The Bethel School District is proposing Proposition No. 1, a $443 million bond to reduce overcrowding and improve school safety. Since 2009, the school district has increased by nearly 2,000 students, which has strained available resources for students. Proposition No. 1 would finance the building of a new high school and two new elementary schools, as well as modernize six older schools. Approving this proposal would maintain the current tax rate.
Our schools are the foundation of our children's futures. Vote to reduce overcrowding and approve the Bethel School District's Proposition No. 1.