We do not have any information on races in your jurisdiction for the August 7th election
. Pick another location
here
, or sign up to receive future guides below.
16th Legislative District
Primary ELECTION: August 7th, 2018
Welcome to the the 2018 Progressive Voters Guide! The Progressive Voters Guide compiles the information you need to make informed decisions about the races on your ballot, based on your values. Vote in every race on your ballot! It's our right and our responsibility.
Please return your ballot by August 7 and share this guide with your friends and family.
This guide only contains races that will be on your August 7th Primary Ballot. We will update the guide for the general election.
Federal
U.S. Senator
Maria Cantwell
Democrat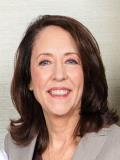 Senator Maria Cantwell was first elected in 2000 and continues to represent our state's progressive values in our nation's capital. Sen. Cantwell has been a leader on a wide range of issues, including reproductive rights, supporting the Children's Health Insurance Program, defending net neutrality, passing oil spill legislation to protect our water, working on clean energy policies, and much more.

There are 29 challengers in this race, but the most serious is Republican Susan Hutchison. Hutchison is a former news anchor and past chair of the state Republican Party. She ran for King County Executive in 2009 and lost by twenty points. Hutchison is well-known for being a party-line Republican and for her fierce defense of President Trump. Also running in this race is Joey Gibson, a far-right advocate who founded Patriot Prayer, a conservative "free speech" group that attracts largely white nationalists.

Sen. Cantwell has been a tireless advocate for the people of Washington state and is the best choice in this race.
Progressive
Endorsements & Supporters
Congress
U.S. Representative, 4th Congressional District
Christine Brown
Democrat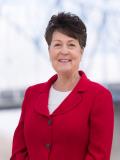 Christine Brown is a former news anchor who has served on many community boards, including the Board of Directors for the Yakima Chamber of Commerce and the Tri-City Regional Chamber of Commerce. She is seeking bipartisan action on climate change, a path towards citizenship for undocumented workers, and health care for all through a single-payer system that would extend the coverage of the Affordable Care Act. She also supports the transition to clean energy and consumer protections against big banks.
Brown is challenging Republican Representative Dan Newhouse. Rep. Newhouse is the former director of the state Department of Agriculture, and a pro-Trump representative who has voted with the president 96 percent of the time. He supports Trump's tax plan and repealing the Affordable Care Act, which provides health care to hundreds of thousands of Washingtonians.
Brown is the best choice in this race.
Progressive
Endorsements & Supporters
U.S. Representative, 5th Congressional District
Lisa Brown
Democrat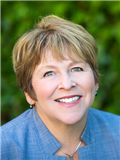 It's time for new leadership in Congress, and that starts here in Eastern Washington with Lisa Brown. Brown is a former state Senator and chancellor of Washington State University Spokane. Brown is committed to building an economy that works for all of us and ensuring access to quality, affordable health care for every family. She is focused on listening to the needs of our local communities, not lobbyists, campaign donors, and national political leaders. She will protect our local environment, and supports reproductive rights and comprehensive immigration reform that protects Dreamers.

Brown's opponent, Rep. Cathy McMorris Rodgers, is a party-line member of the House Republican leadership who has lost touch with the people she is supposed to represent. McMorris Rodgers was an enthusiastic supporter of the Republicans' $1.5 trillion tax giveaway to billionaires and corporations. Last year, McMorris Rodgers was the only member of the Washington state delegation to vote to repeal the Affordable Care Act, which would have eliminated health care for 23 million Americans, including approx. 30,000 people in Eastern Washington.

Also running against Rep. McMorris Rodgers are conservatives Jered Gavin Bonneau, Kari Olavi Ilonummi, and Dave Saulibio, who are not running competitive campaigns. Brown is the clear choice in this race because she will always put working families first. Vote Lisa Brown for Congress.
Progressive
Endorsements & Supporters
16th Legislative District
State Representative, Position #1
Everett Maroon
Democrat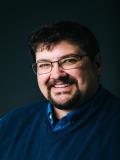 Democrat Everett Maroon is running to ensure that the economic needs of Central Washington are represented in Olympia. Currently, Maroon is the executive director of a local health care nonprofit. If elected, Maroon plans to focus on strengthening health care in rural communities and supporting local infrastructure development.

Maroon is challenging incumbent Republican Rep. William "Bill" Jenkin. Rep. Jenkin is a conservative Republican who is opposed to fully funding schools and reproductive freedom for women. Maroon is the better choice in this race.
State Representative, Position #2
Rebecca Francik
Democrat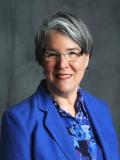 Former Pasco City Council member and career educator Rebecca Francik is seeking to fill the House seat in Legislative District 16 vacated by retiring Representative Terry Nealey. Since beginning her career in public service 21 years ago, Francik has been committed to fighting for the needs of Southeast Washingtonians. If elected, Francik wants to bridge the partisan divide by putting the needs of working families first. Her campaign platform is focused on infrastructure development, education, and creating more economic opportunity for small business owners and farmers.

Francik faces a tough race against Walla Walla County Republican Chairman Skylar Rude. Currently, Rude works as Republican state Sen. Maureen Walsh's legislative aide. Rude is extremely conservative on fiscal issues. In 2016, Rude and Francik faced one another in the primary for a legislative seat, where Rude lost to Francik by less than 400 votes. Also in this race is former Kennewick School Board Director Dan Mildon, who is not running a competitive campaign. Francik is the best choice in this race.
Progressive
Endorsements & Supporters