We do not have any information on races in your jurisdiction for the August 7th election
. Pick another location
here
, or sign up to receive future guides below.
Primary ELECTION: August 7th, 2018
Welcome to the the 2018 Progressive Voters Guide! The Progressive Voters Guide compiles the information you need to make informed decisions about the races on your ballot, based on your values. Vote in every race on your ballot! It's our right and our responsibility.
Please return your ballot by August 7 and share this guide with your friends and family.
This guide only contains races that will be on your August 7th Primary Ballot. We will update the guide for the general election.
Federal
U.S. Senator
Maria Cantwell
Democrat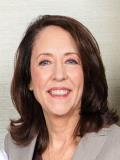 Senator Maria Cantwell was first elected in 2000 and continues to represent our state's progressive values in our nation's capital. Sen. Cantwell has been a leader on a wide range of issues, including reproductive rights, supporting the Children's Health Insurance Program, defending net neutrality, passing oil spill legislation to protect our water, working on clean energy policies, and much more.

There are 29 challengers in this race, but the most serious is Republican Susan Hutchison. Hutchison is a former news anchor and past chair of the state Republican Party. She ran for King County Executive in 2009 and lost by twenty points. Hutchison is well-known for being a party-line Republican and for her fierce defense of President Trump. Also running in this race is Joey Gibson, a far-right advocate who founded Patriot Prayer, a conservative "free speech" group that attracts largely white nationalists.

Sen. Cantwell has been a tireless advocate for the people of Washington state and is the best choice in this race.
Progressive
Endorsements & Supporters
5th Congressional District
U.S. Representative, 5th Congressional District
Lisa Brown
Democrat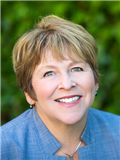 It's time for new leadership in Congress, and that starts here in Eastern Washington with Lisa Brown. Brown is a former state Senator and chancellor of Washington State University Spokane. Brown is committed to building an economy that works for all of us and ensuring access to quality, affordable health care for every family. She is focused on listening to the needs of our local communities, not lobbyists, campaign donors, and national political leaders. She will protect our local environment, and supports reproductive rights and comprehensive immigration reform that protects Dreamers.

Brown's opponent, Rep. Cathy McMorris Rodgers, is a party-line member of the House Republican leadership who has lost touch with the people she is supposed to represent. McMorris Rodgers was an enthusiastic supporter of the Republicans' $1.5 trillion tax giveaway to billionaires and corporations. Last year, McMorris Rodgers was the only member of the Washington state delegation to vote to repeal the Affordable Care Act, which would have eliminated health care for 23 million Americans, including approx. 30,000 people in Eastern Washington.

Also running against Rep. McMorris Rodgers are conservatives Jered Gavin Bonneau, Kari Olavi Ilonummi, and Dave Saulibio, who are not running competitive campaigns. Brown is the clear choice in this race because she will always put working families first. Vote Lisa Brown for Congress.
Progressive
Endorsements & Supporters
7th Legislative District
State Senator
Karen Hardy
Democrat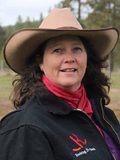 Democrat Karen Hardy is a ranch teamster who is running to represent the 7th Legislative District in the state Senate. Hardy is determined to fight for single-payer health care, clean energy jobs, and fully-funded education with quality trade and apprenticeship programs.

Hardy is challenging incumbent Republican Senator Shelly Short. During her first term in the Legislature, Sen. Short voted to undermine safe and legal abortion access and against widely-popular net neutrality protections for Internet users. Hardy is the clear choice in this race.
Progressive
Endorsements & Supporters
State Representative, Position #1
Randall (Randy) Michaelis
Democrat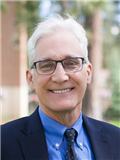 Democrat Randy Michaelis is running for the 7th Legislative District House Position 1. Michaelis is the interim dean of Whitworth University's School of Education and is a self-described "classic moderate." Michaelis supports Gov. Jay Inslee's plans to increase state mental health services and wants to expand state resources into rural parts of the 7th Legislative District.

Michaelis faces an uphill race against Republican Rep. Jacquelin Maycumber, who has been an outspoken opponent of reproductive freedom and workers' rights. Michaelis is the best choice in this race.
Progressive
Endorsements & Supporters
State Representative, Position #2
Mike Bell
Democrat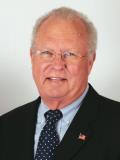 Democrat Mike Bell is a retired accountant who is focused on improving both K-12 and post-secondary education in Washington. Bell has experience working on congressional campaigns as well as progressive environmental initiatives in Eastern Washington. He is a strong supporter of cleaning up Washington's upside-down tax code and limiting corporate money in politics. Bell is not accepting corporate donations or PAC money during this campaign cycle.

Bell faces an uphill race against incumbent Republican Rep. Joel Kretz. Rep. Kretz has been an obstacle to progress since 2004 and opposes commonsense reforms like gender pay equity. Also running in this race are Christine Ives, who has no party preference, and Democrat Crystal Oliver. Ives is a member of the Colville Confederated Tribes and former paralegal. Oliver is running on a platform of expanding health care access and reforming marijuana policy, but her positions on other issues are less clear. Bell is the best choice in this race.
Progressive
Endorsements & Supporters