We do not have any information on races in your jurisdiction for the August 7th election
. Pick another location
here
, or sign up to receive future guides below.
48th Legislative District
Primary ELECTION: August 7th, 2018
Welcome to the the 2018 Progressive Voters Guide! The Progressive Voters Guide compiles the information you need to make informed decisions about the races on your ballot, based on your values. Vote in every race on your ballot! It's our right and our responsibility.
Please return your ballot by August 7 and share this guide with your friends and family.
This guide only contains races that will be on your August 7th Primary Ballot. We will update the guide for the general election.
King County Ballot Measures
King County Proposition #1
Yes on Proposition 1
Proponents including King County Sheriff Mitzi Johanknecht and King County Councilmember Claudia Balducci argue that renewing the levy would maintain the basic, essential services provided to every law enforcement agency in King County. The levy has existed since 1986 and has been approved by voters six times. The council approved the bio-metrics amendment so that AFIS funding could be used to help alleviate the backlog in rape kits waiting to be tested. Advocates worry that if the levy fails, staff and services would be cut and the responsibility for fingerprinting could be left to individual police departments and agencies. This would reduce the efficiency of the program and negatively impact law enforcement's ability to identify criminal suspects or clear those wrongfully accused of crimes. AFIS also says they have no plans or funding to pursue facial recognition technology.
No on Proposition 1
Some community organizations and
The Stranger
newspaper have raised concerns about giving AFIS the ability to pursue advanced biometric technology. Opponents of the levy renewal worry that it could empower law enforcement to misuse invasive technologies like facial recognition. They argue that the lack of comprehensive state regulation around the use of facial recognition could lead to the technology being used to target protesters or other groups who practice civil disobedience. Additionally, anti-racist community groups in Seattle have raised concerns about the potential for the technology to be used to profile and discriminate against people of color.
Federal
U.S. Senator
Maria Cantwell
Democrat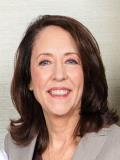 Senator Maria Cantwell was first elected in 2000 and continues to represent our state's progressive values in our nation's capital. Sen. Cantwell has been a leader on a wide range of issues, including reproductive rights, supporting the Children's Health Insurance Program, defending net neutrality, passing oil spill legislation to protect our water, working on clean energy policies, and much more.

There are 29 challengers in this race, but the most serious is Republican Susan Hutchison. Hutchison is a former news anchor and past chair of the state Republican Party. She ran for King County Executive in 2009 and lost by twenty points. Hutchison is well-known for being a party-line Republican and for her fierce defense of President Trump. Also running in this race is Joey Gibson, a far-right advocate who founded Patriot Prayer, a conservative "free speech" group that attracts largely white nationalists.

Sen. Cantwell has been a tireless advocate for the people of Washington state and is the best choice in this race.
Progressive
Endorsements & Supporters
Congress
Depending on where you live, you will have one of the below candidates on your ballot.
U.S. Representative, 1st Congressional District
Suzan DelBene
Democrat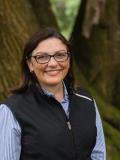 Representative Suzan DelBene has served the 1st Congressional District since 2013. DelBene is a former executive at Microsoft who has used her technology background to become a leader in protecting privacy rights against government surveillance. Her priorities include creating family wage jobs in areas like the aerospace, sustainable agriculture, and clean energy industries. She also supports raising the federal minimum wage and passing comprehensive tax reform to ensure that those making more than a million dollars don't pay a lower tax rate than low- and middle-income families.

Rep. DelBene is running against Scott Stafne, Jeffrey Beeler, Adam Pilskog, and Robert Mair. Republican Scott Stafne is an attorney who is running to reform the judicial system and to grow the middle class. Jeffrey Beeler is focused on "securing our borders," health care, and the deficit. Teacher Adam Pilskog is running on a "conservative approach to fiscal policy, and a liberal to libertarian approach to social issues." Mair has no platform or information available at this time.

Rep. DelBene is clearly the best choice in this race.
Progressive
Endorsements & Supporters
U.S. Representative, 9th Congressional District
Adam Smith
Democrat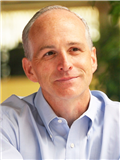 Representative Adam Smith is a moderate Democrat who has been a reliable vote on progressive taxation and immigration reform. He represents Washington's first majority-minority district, a community with 30 percent foreign-born residents and large Asian, Hispanic, and African-American communities. Rep. Smith is an advocate for greater equality, supports a path to citizenship for immigrants, reforming the tax code, and making health care accessible to all. Rep. Smith has used his position on the Armed Services Committee to introduce and support legislation that tempers Trump's belligerent foreign policy moves, including a bill that states the U.S. will not strike a country with nuclear weapons first.

Smith is running against Republican Doug Basler and Democrat Sarah Smith. Basler is the owner of a TV advertising production company who is running again after losing his 2014 race against Smith. Basler is also the Senior Vice Chairman of the King County Republican Party and is running a campaign against H1-B and guest worker visas, as well as against "career politicians." Sarah Smith is challenging Rep. Smith from the left on a comprehensive progressive platform, including raising the federal minimum wage and making tuition free at public colleges. Her anti-war sentiments represent the biggest difference between her and Smith.

Rep. Adam Smith has earned your vote in this race.
Progressive
Endorsements & Supporters
48th Legislative District
State Senator
Patty Kuderer
Democrat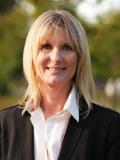 Democratic Senator Patty Kuderer is a former prosecutor and city attorney who has been an effective progressive champion in the state Senate. In her first years in the Legislature, Sen. Kuderer has worked to improve our schools, strengthen gun safety laws, and protect women's health care access. Kuderer also voted to reduce regressive property taxes and to fix our state's upside-down tax system.
Kuderer is running for re-election for the 48th District Senate seat against Independent Bill Hirt and "Democrat" Rodney Tom. Hirt is a longtime conservative activist who previously ran for Legislature as a Republican on a platform of opposing light rail expansion. Tom is the infamous turncoat Democrat who switched sides in 2012 to give control of the state Senate to Republicans. As the leader of the Senate Republicans, Tom blocked efforts to expand access to women's health care and pass background checks for all gun purchases. If elected, Tom would send the Legislature back into gridlock and sideline progressive legislation for years to come.
Sen. Patty Kuderer is the clear progressive choice in this race.
Progressive
Endorsements & Supporters

Education:

American Federation of Teachers - WA

General Progressive:

Fuse WA

Environment:

Washington Conservation Voters

Reproductive Freedom:

NARAL Pro-Choice Washington

,

Planned Parenthood Votes Northwest and Hawaii

Economic Justice:

SEIU Local 6

,

SEIU 775

,

SEIU Local 925

,

SEIU Healthcare 1199NW

,

Teamsters Joint Council 28

,

UFCW 21

,

WA Federation of State Employees

,

Washington State Labor Council

Social Justice:

Asian Pacific Islander Americans for Civic Empowerment (APACE)

,

Equal Rights Washington

,

WA State National Organization for Women PAC

Media:

The Stranger
State Representative, Position #1
Vandana Slatter
Democrat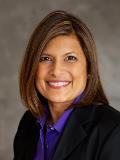 Democratic Representative Vandana Slatter was elected to the state House in the 48th Legislative District seat last year after Rep. Patty Kuderer ran for the state Senate. Rep. Slatter was Bellevue's first Indian-American city councilmember. She has served on the boards of several organizations and nonprofits, including the Children's Institute for Learning Differences, NARAL Pro-Choice Washington, Global Social Business Partners, and the Cancer Center at Overlake Hospital Foundation. In the Legislature, Rep. Slatter has focused on education and equity issues, working on legislation benefiting homeless youth, fully funding schools, and providing health care for all.

Rep. Slatter is running unopposed for this position and deserves your vote.
Progressive
Endorsements & Supporters
State Representative, Position #2
There are two progressive candidates running for the 48th Legislative District House Position 2: Amy Walen and Cindi Bright. Walen has received the most support from our Progressive Voters Guide partner organizations.
Amy Walen
Democrat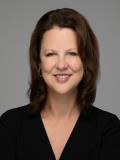 Amy Walen is running for the 48th Legislative District House Position 2 vacated by the retirement of Rep. Joan McBride. Walen is currently the mayor of Kirkland and the co-owner of Ford of Kirkland. Walen is passionate about gun violence prevention. Her priorities include fixing Washington's upside-down tax code as well as addressing homelessness and taking action on climate change.
Progressive
Endorsements & Supporters
Cindi Bright
Democrat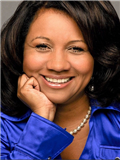 Leadership consultant Cindi Bright is running for 48th Legislative District House Position 2. Bright serves on the Board of Directors for the Seattle Urban League and formerly sat on the Board of Directors for the Atlantic Street Center. She has also served as Co-Chair for the Board of Directors for Mentoring Works Washington. Bright is particularly passionate about improving representation in leadership for women and people of color.
Progressive
Endorsements & Supporters

King County Democrats, 48th Legislative District Democrats
District Court
Depending on where you live, you may have the below races on your ballot.
Northeast District Court, Judge, Position #1
Marcus Naylor

Attorney Marcus Naylor has more than 26 years of experience serving the community through the King County Department of Public Defense. Having conducted over a hundred jury trials working as a pro-tem judge for eight years, Naylor has the breadth of experience and temperament to provide fair and impartial treatment for everyone in the courtroom. Naylor's passion for the law and for helping others navigate the judicial process extends beyond the courtroom through his volunteer work for the Neighborhood Legal Clinic. Naylor has been rated "exceptionally well qualified" by several bar associations including the King County Bar Association, the Joint Asian Bar Association of Washington, and the Latino/a Bar Association of Washington.
Naylor is running a highly competitive race against Attorney Mychal Schwartz and Public Defender Joshua Schaer. Schwartz is a full-time industrial appeals judge with 29 years of legal and judicial experience under his belt. Schaer is a former two-term Issaquah city council member who now works as a judge pro-tem for King County District Court and as an attorney at a private law firm.
While all three candidates possess relevant experience and are qualified for the position; we believe attorney Marcus Naylor is the best choice in this race based on his high judicial ratings from state law associations, engagement in his community, and the considerable support he has received from the judicial community.
Progressive
Endorsements & Supporters

Economic Justice:

M. L. King County Labor Council, AFL-CIO

Media:

The Stranger

Bar Association Ratings:

King County Bar Association: "Exceptionally Well Qualified "

Joint Asian Bar Association of Washington: "Exceptionally Well Qualified"

QLaw, LGBT Bar Association of Washington: "Exceptionally Well Qualified"

Latino/a Bar Association of Washington: "Exceptionally Well Qualified"

Other: King County Democratic Party