Your detected location has several legislative districts. You can further customize your guide by identifying your district, which should be listed on your ballot.
We do not have any information on races in your jurisdiction for the August 7th election
. Pick another location
here
, or sign up to receive future guides below.
Primary ELECTION: August 7th, 2018
Welcome to the the 2018 Progressive Voters Guide! The Progressive Voters Guide compiles the information you need to make informed decisions about the races on your ballot, based on your values. Vote in every race on your ballot! It's our right and our responsibility.
Please return your ballot by August 7 and share this guide with your friends and family.
This guide only contains races that will be on your August 7th Primary Ballot. We will update the guide for the general election.
Federal
U.S. Senator
Maria Cantwell
Democrat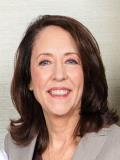 Senator Maria Cantwell was first elected in 2000 and continues to represent our state's progressive values in our nation's capital. Sen. Cantwell has been a leader on a wide range of issues, including reproductive rights, supporting the Children's Health Insurance Program, defending net neutrality, passing oil spill legislation to protect our water, working on clean energy policies, and much more.

There are 29 challengers in this race, but the most serious is Republican Susan Hutchison. Hutchison is a former news anchor and past chair of the state Republican Party. She ran for King County Executive in 2009 and lost by twenty points. Hutchison is well-known for being a party-line Republican and for her fierce defense of President Trump. Also running in this race is Joey Gibson, a far-right advocate who founded Patriot Prayer, a conservative "free speech" group that attracts largely white nationalists.

Sen. Cantwell has been a tireless advocate for the people of Washington state and is the best choice in this race.
Progressive
Endorsements & Supporters
3rd Congressional District
U.S. Representative, 3rd Congressional District
Carolyn Long
Democrat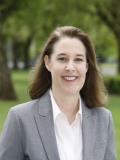 Carolyn Long is an associate professor at the School of Politics at WSU Vancouver. Her platform includes robust health care policies, including protecting the health care of those with preexisting conditions, stabilizing the Affordable Care Act, and providing substantive and equitable health care for those with addiction and mental health issues. She is also prioritizing treating gun violence like a public health crisis, caring for veterans, reforming the tax code to make it fairer for middle-class families, and protecting Medicare and Social Security.
The other Democrats in the race are Dorothy Gasque, David McDevitt, and Martin Hash. Gasque has been endorsed by Our Revolution and is an Iraq war veteran and community organizer who lives in Hazel Dell. She is advocating for ending our wars in the Middle East, as well as a 100 percent renewable energy economy, raising the minimum wage to $15 an hour, and ending the War on Drugs. McDevitt is an Army veteran who is focused on "Putting People First" on a range of issues, including protecting the environment, creating family wage jobs, and expanding health care access. Hash is a perennial candidate whose main campaign focus is "no tolls" and securing "individual rights over group rights."
The leading Republican candidate is incumbent Rep. Jaime Herrera Beutler, an extremely conservative Republican who has consistently sided with far-right members of her party on important issues. In particular, Rep. Herrera Beutler voted in favor of congressional Republicans' $1.5 trillion tax giveaway to corporations and the wealthy few. Michael Cortney and Earl Bowerman are even more extreme.
Long has the broadest support and is the best choice in this race.
Progressive
Endorsements & Supporters
Legislative Races
Clark County Council
Clark County Council, Council Chair
Eric Holt
Democrat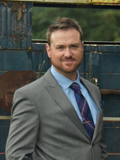 Eric Holt is a Precinct Committee Officer and vice-chair of the Washington State Progressive Caucus who, if elected, would be the only Democrat on the council. He is prioritizing creating more union-supported jobs and living wage jobs, protecting farm space from development while supporting sustainable growth, lifting the moratorium on marijuana in the county, and fixing infrastructure issues.

Holt is running against incumbent Mark Boldt, Eileen Quiring, and Christy Stanley. Stanley is the owner of a recreational marijuana shop in Kitsap County. She considers herself a more conservative-leaning Democrat. Stanley's priorities include addressing traffic concerns, land-use laws, and government inefficiencies. Quiring is a real estate broker and a current Clark County councilmember. She is a former planning commissioner for Clark County as well as a former state Senator. Her campaign is mostly crafted around fiscal responsibility, property rights, and fully funding law enforcement.

Incumbent Mark Boldt is a conservative-leaning no-party candidate who formerly ran for this seat as a Republican. Though previously open to the idea, Boldt decided not to lift the county's ban on recreational marijuana businesses and is open to negotiating using the just north-of-Portland Wapato Jail to replace Clark County's aging facility.

Holt is the best choice for Clark County Council.
Progressive
Endorsements & Supporters

49th Legislative District Democratic Central Committee
Clark County Council, District #1
There are two Democrats running for this race: Temple Lentz and James Moeller. We lean toward Moeller because of his experience and track record in elected office.
Temple Lentz
Democrat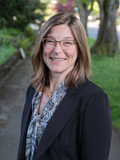 Temple Lentz is the host and producer of Hello Vancouver, a live talk show in Southwest Washington. After a vote by Clark County residents in 2014, the county was mandated to establish a council-manager form of government, and Lentz was elected to the board of freeholders that worked on the new Home Charter Rule. She also currently serves on the Clark County Commission on Aging. If elected, Lentz is prioritizing attracting new jobs, building more middle- and low-income housing, building public-private partnerships to support the homeless, and supporting universal design that accommodates the elderly.
Progressive
Endorsements & Supporters

18th Legislative District Democrats
James Moeller
Democrat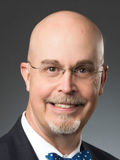 James Moeller is a former 49th Legislative District state representative and a retired chemical dependency counselor. He was first elected to the Legislature in 1995 and served seven terms. His platform includes lifting Clark County's ban on recreational marijuana sales, replacing the Interstate 5 Bridge, and supporting gun violence prevention legislation.

Also running in this race are Jeanne Stewart and Veny Razumovsky. Razumovsky is a member of the CascadiaNow Party, has no platform or info available, and failed to file a financial disclosure form with the state.

Former Vancouver city councilmember Jeanne Stewart is a Republican that sometimes trends independent, earning ire and praise from both sides of the aisle on the county council. She voted against lifting the marijuana ban in Clark County in unincorporated areas.
Clark County Council, District #2
No Good Choices Elisabeth Veneman
Republican
There are no good choices in this race.

Elisabeth Veneman is a deeply conservative candidate who worked on Ted Cruz's 2016 campaign. She does not support abortion access, even in cases of rape, incest, or threat to the mother's life. She also does not support light rail in the county, and her homelessness and addiction platform consists of discouraging its symptoms, in other words, enforcing panhandling and camping laws.

Incumbent Republican Julie Olson sat on the Ridgefield School Board for eight years, including as president and vice president. Like her opponent, Olson holds very conservative views on women's health and LGBTQ rights. She previous opposed marriage equality for gay and lesbian couples and opposes abortion unless the mother's life is in danger.
Vancouver City Council
Vancouver City Council, Position #1
There are two good candidates running for Vancouver City Council Position 1: Councilmember Laurie Lebowsky and Mary Elkin. Read the full guide below for more details.
Laurie Lebowsky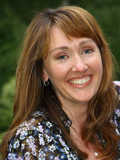 Clark County Planner Laurie Lebowsky was appointed to the council after candidate Scott Campbell passed away during the election cycle and was posthumously elected to the council last year. She has worked as a planner for more than 20 years and is putting a special focus on issues of growth and inclusion. In her retainment campaign, she is prioritizing increasing affordable housing, supporting family wage jobs, policies that help resident age in place, and enhancing the park system.
Mary Elkin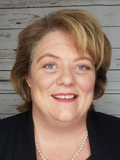 Mary Elkin is the Chair of the Vancouver Neighborhood Alliance and founder of Friends of Fire Station 6. Her priorities are public safety, education, and supporting small businesses.

Also running in this race are Maureen McGoldrick and Adam Shetler. McGoldrick is a former computer programmer who also ran last year. At the time, she had no campaign information available, and the same is true this time as well. Shetler has announced that he will "make Vancouver great again." His campaign is focused on homelessness, mental health, school safety and jobs, but he is being advised by Justin Forsman, a far-right libertarian candidate who ran in the 2017 election.