We do not have any information on races in your jurisdiction for the August 7th election
. Pick another location
here
, or sign up to receive future guides below.
Primary ELECTION: August 7th, 2018
Welcome to the the 2018 Progressive Voters Guide! The Progressive Voters Guide compiles the information you need to make informed decisions about the races on your ballot, based on your values. Vote in every race on your ballot! It's our right and our responsibility.
Please return your ballot by August 7 and share this guide with your friends and family.
This guide only contains races that will be on your August 7th Primary Ballot. We will update the guide for the general election.
Federal
U.S. Senator
Maria Cantwell
Democrat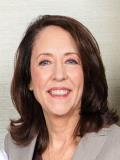 Senator Maria Cantwell was first elected in 2000 and continues to represent our state's progressive values in our nation's capital. Sen. Cantwell has been a leader on a wide range of issues, including reproductive rights, supporting the Children's Health Insurance Program, defending net neutrality, passing oil spill legislation to protect our water, working on clean energy policies, and much more.

There are 29 challengers in this race, but the most serious is Republican Susan Hutchinson. Hutchinson is a former news anchor and past chair of the state Republican Party. She ran for King County Executive in 2009 and lost by twenty points. Hutchinson is well-known for being a party-line Republican and for her fierce defense of President Trump. Also running in this race is Joey Gibson, a far-right advocate who founded Patriot Prayer, a conservative "free speech" group that attracts largely white nationalists.

Sen. Cantwell has been a tireless advocate for the people of Washington state and is the best choice in this race.
Progressive
Endorsements & Supporters
5th Congressional District
U.S. Representative, 5th Congressional District
Lisa Brown
Democrat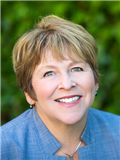 It's time for new leadership in Congress, and that starts here in Eastern Washington with Lisa Brown. Brown is a former state Senator and chancellor of Washington State University Spokane. Brown is committed to building an economy that works for all of us and ensuring access to quality, affordable health care for every family. She is focused on listening to the needs of our local communities, not lobbyists, campaign donors, and national political leaders. She will protect our local environment, supports reproductive rights, and supports comprehensive immigration reform that protects Dreamers.

Brown's opponent, Rep. Cathy McMorris Rodgers, is a party-line member of the House Republican leadership who has lost touch with the people she is supposed to represent. McMorris Rodgers was an enthusiastic supporter of the Republicans' $1.5 trillion tax giveaway to billionaires and corporations. Last year, McMorris Rodgers was the only member of the Washington state delegation to vote to repeal the Affordable Care Act, which would have eliminated health care for 23 million Americans, including approx. 30,000 people in Eastern Washington.

Also running against Rep. McMorris Rodgers are conservatives Jered Gavin Bonneau, Kari Olavi Ilonummi, and Dave Saulibio, who are not running competitive campaigns. Brown is the clear choice in this race because she will always put working families first. Vote Lisa Brown for Congress.
Progressive
Endorsements & Supporters
4th Legislative District
State Representative, Position #1
Ted Cummings
Democrat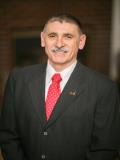 Democrat Ted Cummings is running to unseat Republican Representative Matt Shea from the 4th Legislative District House Position 1. As an active member of the United Steelworkers, Cummings is committed to fighting for working families in Olympia and creating job opportunities in rural communities. Currently, Cummings and his wife raise Angus cattle on their ranch in Chattaroy. Cummings is very active with the agricultural community and supports several Arabian horse and cattle groups. Cummings hopes to restore the community's trust in this position by responding to the concerns of every community member regardless of their political background.

Cummings faces a tough race against incumbent Republican Rep. Matt Shea, who is one of the most extreme conservatives in the Legislature. Rep. Shea has been cited for pulling an illegal handgun on a motorist, hosted secessionist campaign events, and has even filed legislation to have Eastern Washington secede to become the 51st state. Cummings is the best choice in this race

Progressive
Endorsements & Supporters
State Representative, Position #2
Mary May
Democrat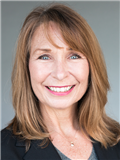 City planner Mary May is running to for 4th Legislative District House Position 2. May is a dedicated public servant who would bring more than 25 years of city planning and policy experience to the position. May is running to bolster unity among communities, protect the earned benefits of seniors and veterans, and to improve the quality of K-12 education in our public school system. Additionally, May is prioritizing policy solutions that strengthen environmental protections and keep health care affordable for working families. May is challenging Republican Rep. Robert "Bob" McCaslin, who is aligned with the far-right members of his party. Rep. McCaslin voted against measures to protect abortion access and practical environmental protections like this year's Oil Spill Prevention Act. May is the progressive choice in this race.
Progressive
Endorsements & Supporters
Spokane County
Spokane County Sheriff
No Good Choices Ozzie D. Knezovich
Non-Partisan
There are no good choices in this race. In the aftermath of the shooting that left one student dead at Freeman High School last year in Spokane County, incumbent Sheriff Ozzie Knezovich blamed video games, people dressed in black, the media, gangs, and society for school shootings. Despite his office receiving an arsenal of weapons from the Department of Defense, Knezovich states that police militarization is a myth.

His opponent DumpOzzie Dot Com, who legally changed his name from Scott Maclay, has no law enforcement training and runs a website of Ozzie Knezovich conspiracies.
Spokane County Treasurer
David Green
Democrat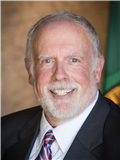 Certified public accountant David Green is running for Spokane County Treasurer. With 35 years of financial planning experience and local political activism, Green is uniquely qualified to serve in this position. Green is the Chair of the 3rd Legislative District Democrats and was previously a board trustee of the Fox Theater and the Spokane Symphony Society.
Green faces a competitive race against former Republican state Senator Micheal Baumgartner, who retired from the state Senate to run for this seat. During his tenure, Baumgartner rightfully earned the reputation as one of the most extreme and bombastic members of the Legislature. From his anti-LGBTQ and anti-abortion stances to his constant attacks on working people, Baumgartner is out of step with the people of Spokane and unfit to serve as Treasurer. Green is the clear choice in this race.
Spokane County Commission
Spokane County Commission, District #3
Robbi Katherine Anthony
Democrat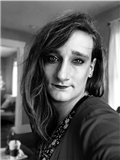 Robbi Katherine Anthony is a trans woman and self-described progressive. Her campaign is prioritizing a data-driven approach to decision-making, repairing the $10 million county budget shortfall, and ensuring that the county is using up-to-date technology. She believes diversity boosts economic growth and is devoted to making Spokane County more inclusive.

Her opponent, Al French, is a conservative developer with a combative style and history of ethics complaints. He has alienated local cities by promoting aggressive urban sprawl and caused them to opt out of a regional garbage system that has cost the county millions in revenue. Anthony is the best choice in this race.
Progressive
Endorsements & Supporters