We do not have any information on races in your jurisdiction for the August 7th election
. Pick another location
here
, or sign up to receive future guides below.
Primary ELECTION: August 7th, 2018
Welcome to the the 2018 Progressive Voters Guide! The Progressive Voters Guide compiles the information you need to make informed decisions about the races on your ballot, based on your values. Vote in every race on your ballot! It's our right and our responsibility.
Please return your ballot by August 7 and share this guide with your friends and family.
This guide only contains races that will be on your August 7th Primary Ballot. We will update the guide for the general election.
Federal
U.S. Senator
Maria Cantwell
Democrat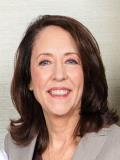 Senator Maria Cantwell was first elected in 2000 and continues to represent our state's progressive values in our nation's capital. Sen. Cantwell has been a leader on a wide range of issues, including reproductive rights, supporting the Children's Health Insurance Program, defending net neutrality, passing oil spill legislation to protect our water, working on clean energy policies, and much more.

There are 29 challengers in this race, but the most serious is Republican Susan Hutchison. Hutchison is a former news anchor and past chair of the state Republican Party. She ran for King County Executive in 2009 and lost by twenty points. Hutchison is well-known for being a party-line Republican and for her fierce defense of President Trump. Also running in this race is Joey Gibson, a far-right advocate who founded Patriot Prayer, a conservative "free speech" group that attracts largely white nationalists.

Sen. Cantwell has been a tireless advocate for the people of Washington state and is the best choice in this race.
Progressive
Endorsements & Supporters
1st Congressional District
U.S. Representative, 1st Congressional District
Suzan DelBene
Democrat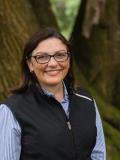 Representative Suzan DelBene has served the 1st Congressional District since 2013. DelBene is a former executive at Microsoft who has used her technology background to become a leader in protecting privacy rights against government surveillance. Her priorities include creating family wage jobs in areas like the aerospace, sustainable agriculture, and clean energy industries. She also supports raising the federal minimum wage and passing comprehensive tax reform to ensure that those making more than a million dollars don't pay a lower tax rate than low- and middle-income families.

Rep. DelBene is running against Scott Stafne, Jeffrey Beeler, Adam Pilskog, and Robert Mair. Republican Scott Stafne is an attorney who is running to reform the judicial system and to grow the middle class. Jeffrey Beeler is focused on "securing our borders," health care, and the deficit. Teacher Adam Pilskog is running on a "conservative approach to fiscal policy, and a liberal to libertarian approach to social issues." Mair has no platform or information available at this time.

Rep. DelBene is clearly the best choice in this race.
Progressive
Endorsements & Supporters
44th Legislative District
State Senator
Steve Hobbs
Democrat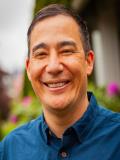 Democratic Senator Steve Hobbs is running for re-election in the 44th Legislative District. Sen. Hobbs is a veteran, father, and moderate Democrat who is a reliable vote on social issues. Throughout his tenure, he has been an unwavering advocate for military families and has sponsored legislation to protect access to safe and legal abortion. During the most recent legislative session, Sen. Hobbs served as the chair of the Senate Transportation Committee and worked to improve the efficiency of local transit options offered in Snohomish County. While Sen. Hobbs is progressive on social issues, he leans more conservative on taxes and fiscal issues.
Republican Doug Roulstone and Libertarian Jeremy Fitch are challenging Sen. Hobbs. Roulstone is a retired Navy captain who is running on a narrow anti-tax platform that fails to address many of the challenges facing our region. Fitch lacks the policy experience necessary to be an effective senator.
Based on his demonstrated commitment to representing Snohomish families, Sen. Hobbs has earned another four years.
Progressive
Endorsements & Supporters
State Representative, Position #1
John Lovick
Democrat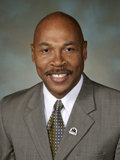 Democratic Representative John Lovick is a former Snohomish County executive and a former Mill Creek city councilmember. He has been an outspoken advocate of requiring Boeing to keep jobs in Washington state in order to receive tax incentives and has been a strong supporter of working people. This year, Rep. Lovick sponsored legislation that would partner law enforcement with mental health professionals when calls involve a mental health crisis.

Rep. Lovick's opponent is Jeff Sax. A former Republican county councilmember, Sax is focused on taxes, tolls, and transparency, but doesn't offer a platform for any progressive change for the district. Rep. Lovick is the best choice in this race.
Progressive
Endorsements & Supporters
State Representative, Position #2
Jared Mead
Democrat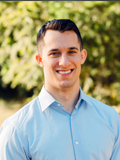 Mill Creek City Councilmember Jared Mead is running for the 44th Legislative District House Position 2. Prior to serving on the city council, Mead served two terms on the Mill Creek Planning Commission where he worked closely with residents, local businesses, and government officials. Mead is now running for the Legislature on a platform of reducing traffic congestion, creating jobs, and improving public schools.

Mead is challenging Republican Rep. Mark Harmsworth. Rep. Harmsworth has pushed a very conservative agenda in Olympia, including voting against the Washington Voting Rights Act and expanding access to women's health care. He also has wasted taxpayer money on a politically-driven investigation into Sound Transit.

Mead is the clear choice for Legislature.
Progressive
Endorsements & Supporters
Snohomish County
Snohomish County Prosecuting Attorney
Adam Cornell
Democrat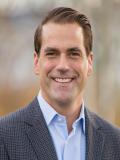 Adam Cornell has served as the Snohomish County Deputy Prosecutor for 15 years and has been endorsed by Mark Roe, the departing incumbent. His platform is centered on alternative justice programs, alternative sentences, and treatment programs for those suffering from mental illness and addiction issues. Adam Cornell is running unopposed and deserves your vote.