Your detected location has several legislative districts. You can further customize your guide by identifying your district, which should be listed on your ballot.
We do not have any information on races in your jurisdiction for the August 7th election
. Pick another location
here
, or sign up to receive future guides below.
Primary ELECTION: August 7th, 2018
Welcome to the the 2018 Progressive Voters Guide! The Progressive Voters Guide compiles the information you need to make informed decisions about the races on your ballot, based on your values. Vote in every race on your ballot! It's our right and our responsibility.
Please return your ballot by August 7 and share this guide with your friends and family.
This guide only contains races that will be on your August 7th Primary Ballot. We will update the guide for the general election.
King County Ballot Measures
King County Proposition #1
Yes on Proposition 1
Proponents including King County Sheriff Mitzi Johanknecht and King County Councilmember Claudia Balducci argue that renewing the levy would maintain the basic, essential services provided to every law enforcement agency in King County. The levy has existed since 1986 and has been approved by voters six times. The council approved the bio-metrics amendment so that AFIS funding could be used to help alleviate the backlog in rape kits waiting to be tested. Advocates worry that if the levy fails, staff and services would be cut and the responsibility for fingerprinting could be left to individual police departments and agencies. This would reduce the efficiency of the program and negatively impact law enforcement's ability to identify criminal suspects or clear those wrongfully accused of crimes. AFIS also says they have no plans or funding to pursue facial recognition technology.
No on Proposition 1
Some community organizations and
The Stranger
newspaper have raised concerns about giving AFIS the ability to pursue advanced biometric technology. Opponents of the levy renewal worry that it could empower law enforcement to misuse invasive technologies like facial recognition. They argue that the lack of comprehensive state regulation around the use of facial recognition could lead to the technology being used to target protesters or other groups who practice civil disobedience. Additionally, anti-racist community groups in Seattle have raised concerns about the potential for the technology to be used to profile and discriminate against people of color.
Federal
U.S. Senator
Maria Cantwell
Democrat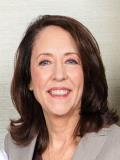 Senator Maria Cantwell was first elected in 2000 and continues to represent our state's progressive values in our nation's capital. Sen. Cantwell has been a leader on a wide range of issues, including reproductive rights, supporting the Children's Health Insurance Program, defending net neutrality, passing oil spill legislation to protect our water, working on clean energy policies, and much more.

There are 29 challengers in this race, but the most serious is Republican Susan Hutchinson. Hutchinson is a former news anchor and past chair of the state Republican Party. She ran for King County Executive in 2009 and lost by twenty points. Hutchinson is well-known for being a party-line Republican and for her fierce defense of President Trump. Also running in this race is Joey Gibson, a far-right advocate who founded Patriot Prayer, a conservative "free speech" group that attracts largely white nationalists.

Sen. Cantwell has been a tireless advocate for the people of Washington state and is the best choice in this race.
Progressive
Endorsements & Supporters
1st Congressional District
U.S. Representative, 1st Congressional District
Suzan DelBene
Democrat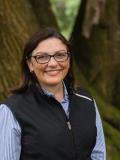 Representative Suzan DelBene has served the 1st Congressional District since 2013. DelBene is a former executive at Microsoft who has used her technology background to become a leader in protecting privacy rights against government surveillance. Her priorities include creating family wage jobs in areas like the aerospace, sustainable agriculture, and clean energy industries. She also supports raising the federal minimum wage and passing comprehensive tax reform to ensure that those making more than a million dollars don't pay a lower tax rate than low- and middle-income families.

Rep. DelBene is running against Scott Stafne, Jeffrey Beeler, Adam Pilskog, and Robert Mair. Republican Scott Stafne is an attorney who is running to reform the judicial system and to grow the middle class. Jeffrey Beeler is focused on "securing our borders," health care, and the deficit. Teacher Adam Pilskog is running on a "conservative approach to fiscal policy, and a liberal to libertarian approach to social issues." Mair has no platform or information available at this time.

Rep. DelBene is clearly the best choice in this race.
Progressive
Endorsements & Supporters
Legislative Races
Depending on where you live, you may have one of the below districts on your ballot.
45th Legislative District
State Senator
Manka Dhingra
Democrat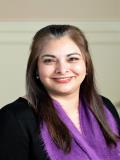 Democratic Senator Manka Dhingra is running for re-election in the 45th Legislative District. First elected in 2017, Dhingra has been an effective advocate for criminal justice reform and equality for LGBTQ youth. Dhingra played a pivotal role in ensuring that the Legislature closed dangerous loopholes for domestic violence offenders seeking to purchase firearms and fought to improve the quality of K-12 education offered in Washington. Senator Dhingra has continued to prioritize the concerns of Eastside families by focusing on long-term transit solutions and fixing our state's upside tax system. Looking ahead, Senator Dhingra plans to improve housing affordability and address the growing homelessness crisis.

Sen. Dhingra is being challenged by Republican Dale Fonk, a business owner who is also the Chair of the 45th Legislative District Republicans. Fonk is running a harshly negative campaign and has failed to produce a substantive policy platform. For her commitment to Eastside communities and service in the Legislature, voters should re-elect Sen. Manka Dhingra this November.
Progressive
Endorsements & Supporters
State Representative, Position #1
Roger Goodman
Democrat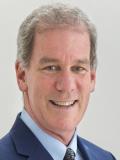 Democratic Representative Roger Goodman has been one of the most effective progressive leaders in Olympia. He has helped expand early childhood education, fund local high-tech education, and strengthen our economy with investments in family-wage jobs. He sponsored a bill on taking weapons away from convicted domestic abusers and upholds stricter penalties for repeat domestic abusers. Rep. Goodman brings considerable professional experience to his work, including his legal practice, serving in federal and state government positions, and working in the nonprofit world.

Rep. Goodman is being challenged by Republican Michael Curtis, who is not running a competitive campaign. Rep. Goodman is the clear choice in this race.
Progressive
Endorsements & Supporters
State Representative, Position #2
Larry Springer
Democrat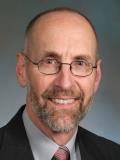 Democratic Representative Larry Springer is a small business owner, former Kirkland city councilmember, and moderate Democrat. He is progressive on social issues and more conservative on taxation and workers' rights. He sponsored this year's net neutrality legislation and voted yes on progressive issues like banning conversion therapy on LGBTQ youth, making contraceptive coverage mandatory for state insurers, and banning bump stocks.

Rep. Springer is opposed by Republican Amber Krabach. Krabach is running on a platform of government transparency, charter schools, fiscal responsibility, and supporting Trump "when he does well."

Rep. Springer is the best choice in this race.
Progressive
Endorsements & Supporters
48th Legislative District
State Senator
Patty Kuderer
Democrat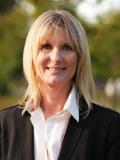 Democratic Senator Patty Kuderer is a former prosecutor and city attorney who has been an effective progressive champion in the state Senate. In her first years in the Legislature, Sen. Kuderer has worked to improve our schools, strengthen gun safety laws, and protect women's health care access. Kuderer also voted to reduce regressive property taxes and to fix our state's upside-down tax system.
Kuderer is running for re-election for the 48th District Senate seat against Independent Bill Hirt and "Democrat" Rodney Tom. Hirt is a longtime conservative activist who previously ran for Legislature as a Republican on a platform of opposing light rail expansion. Tom is the infamous turncoat Democrat who switched sides in 2012 to give control of the state Senate to Republicans. As the leader of the Senate Republicans, Tom blocked efforts to expand access to women's health care and pass background checks for all gun purchases. If elected, Tom would send the Legislature back into gridlock and sideline progressive legislation for years to come.
Sen. Patty Kuderer is the clear progressive choice in this race.
Progressive
Endorsements & Supporters
State Representative, Position #1
Vandana Slatter
Democrat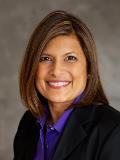 Democratic Representative Vandana Slatter was elected to the state House in the 48th Legislative District seat last year after Rep. Patty Kuderer ran for the state Senate. Rep. Slatter was Bellevue's first Indian-American city councilmember. She has served on the boards of several organizations and nonprofits, including the Children's Institute for Learning Differences, NARAL Pro-Choice Washington, Global Social Business Partners, and the Cancer Center at Overlake Hospital Foundation. In the Legislature, Rep. Slatter has focused on education and equity issues, working on legislation benefiting homeless youth, fully funding schools, and providing health care for all.

Rep. Slatter is running unopposed for this position and deserves your vote.
Progressive
Endorsements & Supporters
State Representative, Position #2
There are two progressive candidates running for the 48th Legislative District House Position 2: Amy Walen and Cindi Bright. Walen has received the most support from our Progressive Voters Guide partner organizations.
Amy Walen
Democrat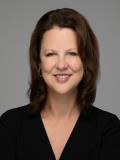 Amy Walen is running for the 48th Legislative District House Position 2 vacated by the retirement of Rep. Joan McBride. Walen is currently the mayor of Kirkland and the co-owner of Ford of Kirkland. Walen is passionate about gun violence prevention. Her priorities include fixing Washington's upside-down tax code as well as addressing homelessness and taking action on climate change.
Progressive
Endorsements & Supporters
Cindi Bright
Democrat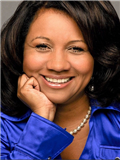 Leadership consultant Cindi Bright is running for 48th Legislative District House Position 2. Bright serves on the Board of Directors for the Seattle Urban League and formerly sat on the Board of Directors for the Atlantic Street Center. She has also served as Co-Chair for the Board of Directors for Mentoring Works Washington. Bright is particularly passionate about improving representation in leadership for women and people of color.
Progressive
Endorsements & Supporters

King County Democrats, 48th Legislative District Democrats