Your detected location has several legislative districts. You can further customize your guide by identifying your district, which should be listed on your ballot.
We do not have any information on races in your jurisdiction for the August 7th election
. Pick another location
here
, or sign up to receive future guides below.
Primary ELECTION: August 7th, 2018
Welcome to the the 2018 Progressive Voters Guide! The Progressive Voters Guide compiles the information you need to make informed decisions about the races on your ballot, based on your values. Vote in every race on your ballot! It's our right and our responsibility.
Please return your ballot by August 7 and share this guide with your friends and family.
This guide only contains races that will be on your August 7th Primary Ballot. We will update the guide for the general election.
Federal
U.S. Senator
Maria Cantwell
Democrat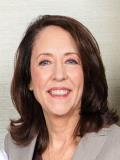 Senator Maria Cantwell was first elected in 2000 and continues to represent our state's progressive values in our nation's capital. Sen. Cantwell has been a leader on a wide range of issues, including reproductive rights, supporting the Children's Health Insurance Program, defending net neutrality, passing oil spill legislation to protect our water, working on clean energy policies, and much more.

There are 29 challengers in this race, but the most serious is Republican Susan Hutchison. Hutchison is a former news anchor and past chair of the state Republican Party. She ran for King County Executive in 2009 and lost by twenty points. Hutchison is well-known for being a party-line Republican and for her fierce defense of President Trump. Also running in this race is Joey Gibson, a far-right advocate who founded Patriot Prayer, a conservative "free speech" group that attracts largely white nationalists.

Sen. Cantwell has been a tireless advocate for the people of Washington state and is the best choice in this race.
Progressive
Endorsements & Supporters
10th Congressional District
U.S. Representative, 10th Congressional District
Denny Heck
Democrat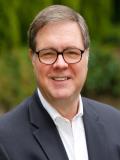 Incumbent Denny Heck has had a long, effective career in both the private and public sectors. In Olympia, he served as a five-term state representative, House majority leader, chief of staff to former Gov. Booth Gardner, and is the co-founder of TVW, Washington state's public affairs network. In Congress, he has fought to make college more affordable, lower health care costs, ensure veterans get the benefits they deserve, and create middle class jobs. He supports immigration policies that create a path to citizenship, and has been working this year to help prevent health care premium increases due to Trump's policies.

Heck is running against Republican Joseph Brumbles, Independent Centrist Nancy Dailey Slotnick, and Independent Progressive Tamborine Borrelli. Brumbles is a business manager and a gun rights advocate. His campaign platform is undetailed and states that he is standing for "liberty." Slotnick is a U.S. Army veteran who seeks to reduce partisanship in politics and put people first. Borrelli is a small business owner and local activist who was inspired to run for office by Bernie Sanders' campaign. She is running to fully fund education, close unnecessary corporate tax loopholes, and to get money out of politics.

Heck is the best choice in this race.
Progressive
Endorsements & Supporters
Legislative Races
Thurston County
Thurston County Auditor
Mary Hall
Democrat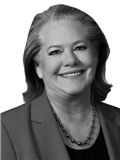 Democrat Mary Hall is running for re-election for Thurston County Auditor. In 2013, Hall became the first Democrat to be elected to the auditor position in 71 years. Since taking office, Hall has worked across the aisle and has successfully advocated for same-day voter registration, automatic voter registration, pre-registration for 16- and 17 year-olds, and the Washington Voting Rights Act. Hall is passionate about her commitment to public service and wants to continue to serve the people of Thurston County.

Hall is opposed by independent candidate Stuart Holmes. Holmes has only been endorsed by Republicans and lacks the broad range of support from progressives. Hall is the best choice in this race.
Progressive
Endorsements & Supporters

Washington Federation of State Employees 443, Thurston, Lewis, Mason Central Labor Council
Thurston County Commission
Thurston County Commission, District #3
Tye Menser
Democrat

Democrat Tye Menser is running for Thurston County Commissioner in District 3. Previously, Menser served on the Water Conservancy Board and spent a decade serving the community in the Thurston County Public Defense office. Menser is running on a comprehensive platform that includes planning for the projected 100,000 new residents moving to Thurston County by 2040, preserving the local farming economy, and working to restore the county's fiscal health. He is also focused on ensuring that Thurston County leads in coordinated efforts to address regional housing affordability, homelessness, and drug addiction.
Menser faces a competitive race against incumbent Commissioner Bud Blake, who has been a moderately conservative voice on the commission and has not pursued progressive reforms in his tenure. His other opponents are independent candidate Jed Haney and Democrat Melissa Denton. Haney is an activist whose platform includes expansion of public parks, preparation for climate change, sustainable homelessness solutions, affordable housing reserves, and publicly owned farmer's markets. Denton is running on a platform that is prioritizing the environment, drug addiction treatment programs, and diversity. We lean towards Menser in this race because he received the most endorsements from local progressive groups.
Progressive
Endorsements & Supporters

Our Revolution (National), Thurston County Democratic Women, Thurston Environmental Voters, Thurston-Lewis-Mason Central Labor Council, Sierra Club South Sound, Olympia Indivisible