We do not have any information on races in your jurisdiction for the August 7th election
. Pick another location
here
, or sign up to receive future guides below.
Primary ELECTION: August 7th, 2018
Welcome to the the 2018 Progressive Voters Guide! The Progressive Voters Guide compiles the information you need to make informed decisions about the races on your ballot, based on your values. Vote in every race on your ballot! It's our right and our responsibility.
Please return your ballot by August 7 and share this guide with your friends and family.
This guide only contains races that will be on your August 7th Primary Ballot. We will update the guide for the general election.
King County Ballot Measures
King County County Proposition #1
King County Proposition 1
The King County Council is proposing Proposition No. 1, a renewal of a six-year levy that raises $21 million annually for the Automated Fingerprint Identification System (AFIS). AFIS is the primary tool that law enforcement officers in King County's 39 cities and unincorporated areas use to conduct investigations. This replaces an expiring levy that funds county law enforcement agencies' ability to identify criminal offenders based on database matches of crime scene fingerprints and palm prints. If approved, funds may also be used to research and launch other, more accurate, types of technology to help investigators solve crimes. The levy rate is 3.5 cents per $1,000 of property value. Vote YES to maintain and improve existing technology and operations through 2024.
Federal
U.S. Senator
Maria Cantwell
Democrat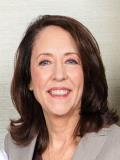 Senator Maria Cantwell was first elected in 2000 and continues to represent our state's progressive values in our nation's capital. Sen. Cantwell has been a leader on a wide range of issues, including reproductive rights, supporting the Children's Health Insurance Program, defending net neutrality, passing oil spill legislation to protect our water, working on clean energy policies, and much more.

There are 29 challengers in this race, but the most serious is Republican Susan Hutchinson. Hutchinson is a former news anchor and past chair of the state Republican Party. She ran for King County Executive in 2009 and lost by twenty points. Hutchinson is well-known for being a party-line Republican and for her fierce defense of President Trump. Also running in this race is Joey Gibson, a far-right advocate who founded Patriot Prayer, a conservative "free speech" group that attracts largely white nationalists.

Sen. Cantwell has been a tireless advocate for the people of Washington state and is the best choice in this race.
Progressive
Endorsements & Supporters
1st Congressional District
U.S. Representative, 1st Congressional District
Suzan DelBene
Democrat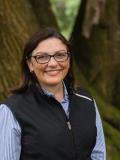 Representative Suzan Delbene has served the 1st Congressional District since 2013. DelBene is a former executive at Microsoft who has used her technology background to become a leader in protecting privacy rights against government surveillance. Her priorities include creating family wage jobs in areas like the aerospace, sustainable agriculture, and clean energy industries. She also supports raising the federal minimum wage and passing comprehensive tax reform to ensure that those making more than a million dollars don't pay a lower tax rate than low- and middle-income families.

Rep. Delbene is running against Jeffrey Beeler, Adam Pilskog, and Robert Mair. Jeffrey Beeler is focused on "securing our borders," health care, and the deficit. Teacher Adam Pilskog is running on a "conservative approach to fiscal policy, and a liberal to libertarian approach to social issues." Mair has no platform or information available at this time.

Rep. Delbene is clearly the best choice in this race.
Progressive
Endorsements & Supporters
46th Legislative District
State Senator
David Frockt
Democrat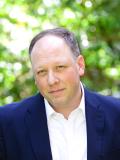 Democratic Senator David Frockt has established himself as a strong progressive leader in the Legislature. Sen. Frockt is a champion for equality who has fought for bills that help tenants, higher education, women's health, and transportation. This year, Sen. Frockt sponsored a bill to raise the age to purchase semi-automatic rifles from 18 to 21, as well as a bill supporting single-payer health care.

Sen. Frockt faces a challenge from Republican Beth Daranciang, an anti-choice candidate who has been featured in the news protesting Planned Parenthood. Daranciang also defends unlicensed, limited service pregnancy centers that don't have a nurse or doctor present for pregnancy and STI testing procedures.
Progressive
Endorsements & Supporters
State Representative, Position #1
Gerry Pollet
Democrat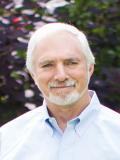 Rep. Gerry Pollet is the Executive Director of Heart of America Northwest, a group devoted to cleaning up the Hanford Nuclear Reservation. In the Legislature, he has been a reliable vote for protecting the environment and has become an education champion through his bills to lower class sizes and offer free community college. This year, Rep. Pollet sponsored a bill protecting students from for-profit colleges' predatory high-interest loans, as well as another bill aimed at protecting students' financial aid from prepaid debit card fees.

Rep. Pollet is being challenged by Republican Jeff Patton, who is running to support the 2nd Amendment and reduce taxes for big businesses. Rep. Pollet is the best choice in this race.
Progressive
Endorsements & Supporters
State Representative, Position #2
Javier Valdez
Democrat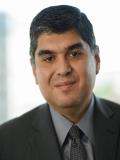 Representative Javier Valdez was appointed to the state House in Legislative District 46 in 2017 to replace Jessyn Farrell during her bid to become Seattle's next mayor. He serves on the executive board of the Washington Democratic Party and is a former chair of the King County Young Democrats. Rep. Valdez was the prime sponsor on a couple of bills aimed at protecting vulnerable populations, including a bill that defines "willful" abuse of seniors in nurses homes. A son of immigrant farm workers, Rep. Valdez's platform is focused on protecting immigrant communities, fully-funded education, and health care.

Rep. Valdez is running against Jerry Zeiger-Buccola, the managing broker of a real estate business. Zeiger-Buccola is running on a platform of reducing traffic and limiting government. Rep. Valdez is the best choice in this race.
Progressive
Endorsements & Supporters