We do not have any information on races in your jurisdiction for the August 7th election
. Pick another location
here
, or sign up to receive future guides below.
Primary ELECTION: August 7th, 2018
Welcome to the the 2018 Progressive Voters Guide! The Progressive Voters Guide compiles the information you need to make informed decisions about the races on your ballot, based on your values. Vote in every race on your ballot! It's our right and our responsibility.
Please return your ballot by August 7 and share this guide with your friends and family.
This guide only contains races that will be on your August 7th Primary Ballot. We will update the guide for the general election.
King County Ballot Measures
King County Proposition #1
Yes on Proposition 1
Proponents including King County Sheriff Mitzi Johanknecht and King County Councilmember Claudia Balducci argue that renewing the levy would maintain the basic, essential services provided to every law enforcement agency in King County. The levy has existed since 1986 and has been approved by voters six times. The council approved the bio-metrics amendment so that AFIS funding could be used to help alleviate the backlog in rape kits waiting to be tested. Advocates worry that if the levy fails, staff and services would be cut and the responsibility for fingerprinting could be left to individual police departments and agencies. This would reduce the efficiency of the program and negatively impact law enforcement's ability to identify criminal suspects or clear those wrongfully accused of crimes. AFIS also says they have no plans or funding to pursue facial recognition technology.
No on Proposition 1
Some community organizations and
The Stranger
newspaper have raised concerns about giving AFIS the ability to pursue advanced biometric technology. Opponents of the levy renewal worry that it could empower law enforcement to misuse invasive technologies like facial recognition. They argue that the lack of comprehensive state regulation around the use of facial recognition could lead to the technology being used to target protesters or other groups who practice civil disobedience. Additionally, anti-racist community groups in Seattle have raised concerns about the potential for the technology to be used to profile and discriminate against people of color.
Federal
U.S. Senator
Maria Cantwell
Democrat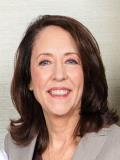 Senator Maria Cantwell was first elected in 2000 and continues to represent our state's progressive values in our nation's capital. Sen. Cantwell has been a leader on a wide range of issues, including reproductive rights, supporting the Children's Health Insurance Program, defending net neutrality, passing oil spill legislation to protect our water, working on clean energy policies, and much more.

There are 29 challengers in this race, but the most serious is Republican Susan Hutchison. Hutchison is a former news anchor and past chair of the state Republican Party. She ran for King County Executive in 2009 and lost by twenty points. Hutchison is well-known for being a party-line Republican and for her fierce defense of President Trump. Also running in this race is Joey Gibson, a far-right advocate who founded Patriot Prayer, a conservative "free speech" group that attracts largely white nationalists.

Sen. Cantwell has been a tireless advocate for the people of Washington state and is the best choice in this race.
Progressive
Endorsements & Supporters
8th Congressional District
U.S. Representative, 8th Congressional District
There are three leading progressive candidates in this race: Shannon Hader, Jason Rittereiser, and Kim Schrier. The candidates below are listed in alphabetical order. They largely agree on most major issues, so we've tried to highlight their policy priorities and unique backgrounds to help you make your own decision.
Dr. Shannon Hader
Democrat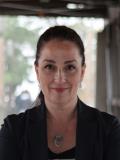 Dr. Shannon Hader grew up in Auburn and until recently was the Director of the Division of Global HIV and TB at the Centers for Disease Control and Prevention. Hader cites her experience leading nearly 2,000 people across 45 countries as well as managing an annual budget of $2.4 billion as evidence of her readiness to lead in Congress. Hader describes her platform as building "Safe, Healthy, Wealthy, and Wise" communities through gun violence prevention, expanding access to health care, creating an economy that works for everyone, and improving public education. Hader supports giving states the ability to implement single-payer health care and she would like to allow more people to opt-in to Medicare. One of her priorities would be to change the law to allow the CDC to research and identify solutions to gun violence. Hader has received the most endorsements from Democratic Party organizations across the district.
What sets her apart:
Hader has managed the largest teams and budgets among the three Democrats and is the only one who has worked for the federal government. This experience gives her valuable insight into the budgeting and oversight of federal agencies.
Progressive
Endorsements & Supporters
Jason Rittereiser
Democrat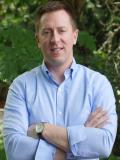 Jason Rittereiser is an employment lawyer and a former King County prosecutor working in the Special Assault and Violent Crimes units. Rittereiser has defended workers' rights in the courtroom, including winning a discrimination lawsuit against a religious university after they fired his client for being unmarried and pregnant. Rittereiser is also the only major candidate with roots on the east side of the district. He grew up in Ellensburg and cites his experience working on a hay farm in the Kittitas Valley to show that he understands the needs of residents across the 8th Congressional District. Rittereiser supports the creation of a national single-payer health care system and would support Sen. Bernie Sanders' Medicare for All Act. In addition, Rittereiser is a member of the State Advisory Council on Homelessness and would make affordable housing and reducing homelessness a priority in office.
What sets him apart:
Rittereiser has a deep understanding of legal issues and would be well positioned to make reforms to our criminal justice system. He also has valuable experience in defending the rights of working people.
Progressive
Endorsements & Supporters
Dr. Kim Schrier
Democrat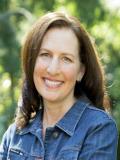 Dr. Kim Schrier is a pediatrician from Issaquah who was inspired to run for Washington's 8th Congressional District because of Republican efforts to repeal Obamacare. She is committed to building an economy that works for everyone and protecting Social Security and Medicare for all. She also wants to bring her voice to the debates about women's health care and abortion rights in Congress, where there are currently no women doctors. Schrier supports letting Americans of any age buy into Medicare on a sliding scale to reduce overhead costs and increase competition for private insurers. Schrier has received the most endorsements from national organizations and raised the most money among the Democrats in this race.
What sets her apart:
As a practicing doctor, Schrier has the most first-hand experience with our health care system. Her practical knowledge and experience with health care would be valuable in crafting legislation and overseeing important federal agencies.
Progressive
Endorsements & Supporters
Other Candidates
U.S. Representative, 8th Congressional District
Also running in this race is the Republican front-runner Dino Rossi, as well as Jack Hughes-Hageman, Gordon Allen Pross, and a handful of other less viable candidates.

Rossi previously ran unsuccessful campaigns for Washington governor and U.S. Senate. Rossi has consistently sided with congressional Republicans, including supporting the repeal of the Affordable Care Act and tax cuts for corporations and the wealthy few. He is also strongly anti-choice and does not support commonsense gun safety legislation. Rossi would be another reliable vote for the Republican leadership and powerful special interests in Washington, D.C.

We need new leadership in Congress that puts working families before corporations and the wealthy elites who rig the rules. Any of the three Democrats in this race would be a better choice than Rossi.
5th Legislative District
State Representative, Position #1
Bill Ramos
Democrat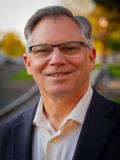 Issaquah City Councilmember and small business owner Bill Ramos is running to fill the House seat vacated by retiring Representative Jay Rodne. Prior to serving on the city council, Ramos served on the Human Services Commission and the Planning Policy Commission. Ramos has earned a reputation as an environmentalist by fighting for sustainable development and growth policies. Ramos is passionate about uniting the 5th Legislative District behind commonsense solutions that address our state's most pressing challenges like traffic congestion, housing affordability, and homelessness, and supports policies like expanding local transit options.

Ramos is running against former Republican state Representative Chad Magendanz. In 2016, Magendanz stepped down from the House to launch a failed campaign for state Senate. While in the Legislature, Magendaz maintained a conservative track record, including being the sole East King County legislator of either party to vote against a transportation bill that would've reduced traffic gridlock on the I-405 corridor.

Bill Ramos is the best choice for the 5th Legislative District House Position 1.
Progressive
Endorsements & Supporters
State Representative, Position #2
Lisa Callan
Democrat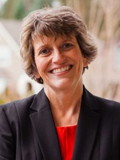 Democrat Lisa Callan is running for the 5th Legislative District House Position 2. Callan currently serves on the Issaquah School Board and is a member of the Issaquah Chamber of Commerce. Callan is prioritizing transportation solutions and improving the quality of K-12 education. If elected, Callan would focus on reducing traffic gridlock, implementing sustainable growth policies, and increasing transparency within Olympia.

Callan is challenging incumbent Republican Representative Paul Graves. Rep. Graves does not support fixing Washington's upside-down tax code and has voted against progressive reforms that would address our state's toughest budget problems. Also in this race is non-politically affiliated candidate Ryan Dean Burkett, who is not running a highly visible campaign. Callan is the best choice in this race.
Progressive
Endorsements & Supporters
District Court
Depending on where you live, you may have the below races on your ballot.
Northeast District Court, Judge, Position #1
Marcus Naylor

Attorney Marcus Naylor has more than 26 years of experience serving the community through the King County Department of Public Defense. Having conducted over a hundred jury trials working as a pro-tem judge for eight years, Naylor has the breadth of experience and temperament to provide fair and impartial treatment for everyone in the courtroom. Naylor's passion for the law and for helping others navigate the judicial process extends beyond the courtroom through his volunteer work for the Neighborhood Legal Clinic. Naylor has been rated "exceptionally well qualified" by several bar associations including the King County Bar Association, the Joint Asian Bar Association of Washington, and the Latino/a Bar Association of Washington.
Naylor is running a highly competitive race against Attorney Mychal Schwartz and Public Defender Joshua Schaer. Schwartz is a full-time industrial appeals judge with 29 years of legal and judicial experience under his belt. Schaer is a former two-term Issaquah city council member who now works as a judge pro-tem for King County District Court and as an attorney at a private law firm.
While all three candidates possess relevant experience and are qualified for the position; we believe attorney Marcus Naylor is the best choice in this race based on his high judicial ratings from state law associations, engagement in his community, and the considerable support he has received from the judicial community.
Progressive
Endorsements & Supporters

Economic Justice:

M. L. King County Labor Council, AFL-CIO

Media:

The Stranger

Bar Association Ratings:

King County Bar Association: "Exceptionally Well Qualified "

Joint Asian Bar Association of Washington: "Exceptionally Well Qualified"

QLaw, LGBT Bar Association of Washington: "Exceptionally Well Qualified"

Latino/a Bar Association of Washington: "Exceptionally Well Qualified"

Other: King County Democratic Party