We do not have any information on races in your jurisdiction for the August 7th election
. Pick another location
here
, or sign up to receive future guides below.
Primary ELECTION: August 7th, 2018
Welcome to the the 2018 Progressive Voters Guide! The Progressive Voters Guide compiles the information you need to make informed decisions about the races on your ballot, based on your values. Vote in every race on your ballot! It's our right and our responsibility.
Please return your ballot by August 7 and share this guide with your friends and family.
This guide only contains races that will be on your August 7th Primary Ballot. We will update the guide for the general election.
Federal
U.S. Senator
Maria Cantwell
Democrat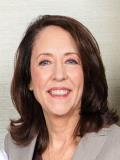 Senator Maria Cantwell was first elected in 2000 and continues to represent our state's progressive values in our nation's capital. Sen. Cantwell has been a leader on a wide range of issues, including reproductive rights, supporting the Children's Health Insurance Program, defending net neutrality, passing oil spill legislation to protect our water, working on clean energy policies, and much more.

There are 29 challengers in this race, but the most serious is Republican Susan Hutchison. Hutchison is a former news anchor and past chair of the state Republican Party. She ran for King County Executive in 2009 and lost by twenty points. Hutchison is well-known for being a party-line Republican and for her fierce defense of President Trump. Also running in this race is Joey Gibson, a far-right advocate who founded Patriot Prayer, a conservative "free speech" group that attracts largely white nationalists.

Sen. Cantwell has been a tireless advocate for the people of Washington state and is the best choice in this race.
Progressive
Endorsements & Supporters
2nd Congressional District
U.S. Representative, 2nd Congressional District
Rick Larsen
Democrat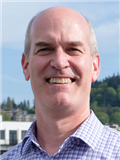 Representative Rick Larsen is a moderate Democrat who has been a strong advocate for jobs, transportation, and infrastructure projects in the 2nd District. Before serving in Congress, he served on the Snohomish County Council and worked on economic development for the City of Everett. Rep. Larsen has also supported efforts to protect voting rights, fought to reform student loans, and championed Wall Street reform. Unfortunately, Larsen joined Republicans to repeal some banking rules imposed after the Great Recession intended to prevent another economic collapse.

He is running against Uncle Mover, a perennial candidate who runs to advertise his business, Democrat Collin Richard Carlson, who is running on his entirely rewritten federal budget plan, Libertarian Brian Luke, Independent Gary Franco, and Green Party candidate Stonewall Jackson Bird, who is running on progressive values but isn't running a competitive campaign.
Rep. Larsen is the best choice in this race.
Progressive
Endorsements & Supporters
38th Legislative District
State Senator
John McCoy
Democrat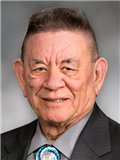 Democratic state Senator John McCoy has been an environmental champion and strong labor supporter. Sen. McCoy is also the only member of a tribal nation in the Senate. Prior to joining the Legislature, Sen. McCoy was in the United States Air Force for 20 years and returned to Washington to bring computer education to the Tulalip Tribes. In the Senate, McCoy has been on the front lines fighting special interests who want to roll back Washington's strong environmental protections.

Sen. McCoy is facing a challenge from Democrat Bruce Overstreet and Republican Dr. Savio Pham. Both candidates are running on policy platforms that lack pragmatic solutions to the challenges facing the Puget Sound Region. Sen. McCoy is the clear choice in this race.

Progressive
Endorsements & Supporters
State Representative, Position #1
June Robinson
Democrat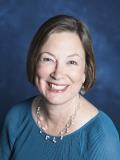 Democratic Representative June Robinson made a name for herself in Olympia by leading efforts to keep Boeing's manufacturing jobs in the state. In addition, she sponsored legislation to protect working families from landlords who are raising rent prices astronomically and partnered with the Everett School District to protect at-risk youth.

In 2017, Rep. Robinson helped working families by introducing a bill on paid family leave for new parents or those with critically ill or dying family members. She also sponsored a bill that would allow counties to get a share of state retail sales tax on purchases within their county to be used for affordable housing.

She is running against independent Bert Johnson, who is determined to "run the state like a business" and is focused on taxes and tolls. Rep. Robinson has earned your vote.
Progressive
Endorsements & Supporters
State Representative, Position #2
Mike Sells
Democrat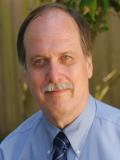 Democratic Representative Mike Sells is a longtime leader in the Legislature, serving as the Chair of the Labor and Workforce Development Committee. Sells is a former teacher and labor advocate who previously served as the president of the Everett Education Association. In the legislature, Rep. Sells is dedicated to improving higher education and led efforts to bring a nursing program to Everett Community College University Center. He is running unopposed and has earned your vote.
Progressive
Endorsements & Supporters
Snohomish County
Snohomish County Prosecuting Attorney
Adam Cornell
Democrat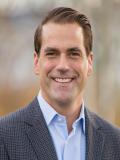 Adam Cornell has served as the Snohomish County Deputy Prosecutor for 15 years and has been endorsed by Mark Roe, the departing incumbent. His platform is centered on alternative justice programs, alternative sentences, and treatment programs for those suffering from mental illness and addiction issues. Adam Cornell is running unopposed and deserves your vote.
Everett City Council
Everett City Council, Position #4
Progressive
Endorsements & Supporters

Snohomish County Democrats
Ethel McNeal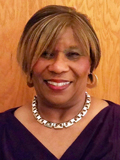 Ethel McNeal was appointed to the 4th Position this January to replace Cassie Franklin, who was elected as mayor of Everett. McNeal's family is of African American and Native American descent, making her the first woman of color on the Everett City Council, according to city officials. She worked in the Edmonds School District for 18 years, and volunteers with the Everett School District. She has not taken many votes yet, but did recently vote against the ordinance to double the number of retail marijuana stores in Everett.
Tyler Rourke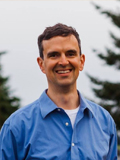 Tyler Rourke is a project engineer at Electroimpact in Mukilteo. He was in the running for appointment to Position 4 last winter to fill Cassie Franklin's seat after she was elected as mayor of Everett. He is prioritizing pedestrian safety, the city's Master Bike Plan, and a law and order-oriented view when it comes to crime, stating that we must be compassionate but "people who choose to break the law must also be held to account."