We do not have any information on races in your jurisdiction for the November 6th election
. Pick another location
here
, or sign up to receive future guides below.
General ELECTION: November 6th, 2018
The Progressive Voters Guide compiles the information you need to make informed decisions about the races on your ballot, based on your values. Vote in every race on your ballot! It's our right and our responsibility. Please share this guide with your friends and remember to vote by November 6!
Statewide Ballot Measures
Snohomish County Ballot Measures
Snohomish County County Proposition #1
Vote YES to Modernize Emergency Services
The Snohomish County Council has put forth Proposition No. 1 to replace the outdated 20-year-old emergency radio system used by first responders. When natural disasters such as wildfires and landslides take place; firefighters, EMTs, and police depend on a functioning radio system to communicate and save lives. The sales tax increase would fund a modern, $70 million emergency radio system and would cost a consumer $.01 on a $10 purchase beginning in April of 2019. Approve Proposition No. 1 to modernize Snohomish County's 911 system!
Federal
U.S. Senator
Maria Cantwell
Democrat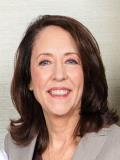 Senator Maria Cantwell was first elected in 2000 and continues to represent our state's progressive values in our nation's capital. Sen. Cantwell has been a leader on a wide range of issues including reproductive rights, supporting the Children's Health Insurance Program, defending net neutrality, passing oil spill legislation to protect our water, working on clean energy policies, and many more.
Sen. Cantwell is opposed by Republican Susan Hutchison. Hutchison is a former news anchor and past chair of the state Republican Party. She ran for King County Executive in 2009 and lost by twenty points. Hutchison is well-known for being a party-line Republican and for her fierce defense of President Donald Trump, including calling fellow Republican Ted Cruz a "traitor" for not supporting the president's campaign.
Sen. Cantwell has been a tenacious advocate for the people of Washington state and is the best choice in this race.
Progressive
Endorsements & Supporters
2nd Congressional District
U.S. Representative, 2nd Congressional District
Rick Larsen
Democrat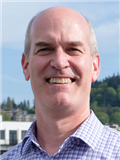 Representative Rick Larsen is a moderate Democrat who has been a strong advocate for jobs, transportation, and infrastructure projects in the 2nd District. Before his time in Congress, he served on the Snohomish County Council and worked on economic development for the City of Everett. Rep. Larsen has also supported efforts to protect voting rights, fought to reform student loans, and championed Wall Street reform. Unfortunately, Larsen joined Republicans to repeal some banking rules imposed after the Great Recession intended to prevent another economic collapse.
Rep. Larsen is running against Libertarian Brian Luke, who has worked in the grocery business for 22 years. His campaign is focused on reducing the national debt and cutting regulations.
Rep. Larsen is the best choice in this race.
Progressive
Endorsements & Supporters
38th Legislative District
State Senator
John McCoy
Democrat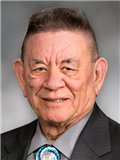 Incumbent Democratic state Senator John McCoy has been an environmental champion and strong supporter of working people. Prior to joining the Legislature, Sen. McCoy was in the United States Air Force for 20 years and returned to Washington to bring computer education to the Tulalip Tribes. In the Senate, Sen. McCoy has been on the front lines fighting against special interests who want to roll back Washington's strong environmental protections. Moving forward, Sen. McCoy is focused on bringing internet access to rural communities, supporting local businesses, and increasing mental health services available to K-12 students.
Sen. McCoy faces a challenge from Republican Dr. Savio Pham, a Vietnamese refugee who resettled in Everett 20 years ago. While Dr. Pham's platform states his opposition to higher property taxes, progressive tax reform, and heroin injection sites, his campaign fails to offer pragmatic policy solutions to the many challenges facing the Puget Sound region.
Sen. McCoy is the clear choice in this race.
Progressive
Endorsements & Supporters
State Representative, Position #1
June Robinson
Democrat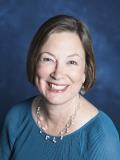 Democratic Representative June Robinson made a name for herself in Olympia by leading efforts to keep Boeing's manufacturing jobs in the state. In addition, she sponsored legislation to protect working families from landlords who are raising rent prices astronomically and partnered with the Everett School District to protect at-risk youth. In 2017, Rep. Robinson helped working families by introducing a bill on paid family leave for new parents or those with critically ill or dying family members. She also sponsored a bill that would allow counties to get a share of state retail sales tax on purchases within their county to be used for affordable housing.
She is running against independent Bert Johnson, who is determined to "run the state like a business" and is focused on taxes and tolls. Rep. Robinson has earned your vote.
Progressive
Endorsements & Supporters
State Representative, Position #2
Mike Sells
Democrat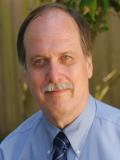 Democratic Representative Mike Sells is a longtime leader in the Legislature, serving as the Chair of the Labor and Workforce Development Committee. Rep.Sells is a former teacher and labor advocate who previously served as the president of the Everett Education Association. In the legislature, Rep. Sells is dedicated to improving higher education and led efforts to bring a nursing program to Everett Community College University Center. He is running unopposed and has earned your vote.
Progressive
Endorsements & Supporters
Snohomish County
Snohomish County Prosecuting Attorney
Adam Cornell
Democrat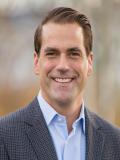 Adam Cornell has served as the Snohomish County Deputy Prosecutor for 15 years and has been endorsed by Mark Roe, the departing incumbent. His platform is centered on alternative justice programs, alternative sentences, and treatment programs for those suffering from mental illness and addiction issues. Adam Cornell is running unopposed and deserves your vote.
Progressive
Endorsements & Supporters

Snohomish County Labor Council, Snohomish County Democrats, Aerospace Machinists District Lodge 751
Judicial Races
State Supreme Court
State Supreme Court Justice, Position #2
Susan Owens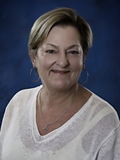 First elected in 2000, Supreme Court Justice Susan Justice Owens brings more 40 years of legal experience to Washington's Supreme Court. Prior to serving on the court, Justice Owens served nineteen years as a District Court Judge in Western Clallam County. Justice Owens has been a leader in the judicial community on addressing the impacts of domestic violence on children. Nationally, Justice Owens is a judicial trainer on this topic and participated in the writing of the Northwest Tribal Judges Domestic Violence Manual. br> br> Justice Owens is running unopposed for re-election and has earned your support.
Progressive
Endorsements & Supporters
State Supreme Court Justice, Position #8
Steve Gonzalez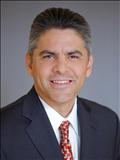 Supreme Court Justice Steve Gonzalez has earned national recognition for his judicial expertise and work to increase access to the judicial system. Before serving on the Supreme Court, Justice Gonzalez served as an Assistant U.S. Attorney and on the King County Superior Court for more than 10 years hearing criminal, juvenile, and family law cases. Justice Gonzalez is devoted to working for the people of Washington and serves as a board member for the Washington Leadership Institute, an organization that supports emerging community leaders from diverse backgrounds. As one of the few multi-lingual justices, he chairs the Interpreter Commission. Justice Gonzalez is rated "Exceptionally Well Qualified" by 10 independent bar associations in Washington state.
Gonzalez is being challenged by Bellevue-based attorney Nathan Choi, who ran unsuccessfully for a judicial seat on the Court of Appeals in 2016. Since then, Choi has faced numerous ethical controversies. In 2017, the King County Bar Association formally reprimanded Choi for violating KCBA's fair campaign practices guidelines by releasing misleading campaign materials and failing to follow state candidate rules. In February of this year, Washington Attorney General Bob Ferguson formally filed a lawsuit against Nathan Choi in a Thurston County Court. The case is still open.
Justice Steve Gonzalez is the best choice for Supreme Court Justice Position 8.
Progressive
Endorsements & Supporters
State Supreme Court Justice, Position #9
Sheryl Gordon McCloud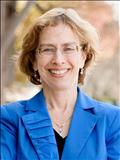 Washington Supreme Court Justice Sheryl Gordon McCloud has been a fierce defender of constitutional rights and has written the decision in several consequential court cases. Prior to serving on the Supreme Court, she worked as an accomplished appellate court attorney for nearly three decades and was a founding member of the Washington Appellate Lawyers Association. Her strong judicial track record has earned a rating of "Exceptionally Well Qualified" by 10 independent state bar associations, including Washington Women Lawyers and the newly-minted Veterans Bar Association.
Justice McCloud in running unopposed for Position 9 and deserves your vote.
Progressive
Endorsements & Supporters
Everett Ballot Measures
City of Everett Proposition #1
Vote YES for Stronger Representation
The City of Everett has introduced Proposition No. 1, a set of five proposed charter amendments that would allow the city of Everett to move to a district-based representation system. As cities like Everett continue to grow and to become more diverse, it's increasingly important to ensure fair representation at the local level. Already, more than 23 cities in Washington including Bellingham, Seattle, Spokane, and Yakima have adapted similar district-based city council structures to ensure that every community's voice is represented at the table at when decisions are being made.
If approved, Proposition No. 1 would create a process for drawing new city council district maps based on census data collected every 10 years and establish the parameters for a smooth transition to a combination of at-large and district-based representation. The transition would be completed by 2022. Vote YES on Proposition No. 1 for fair representation!
Progressive
Endorsements & Supporters

Social Justice:

OneAmerica Votes

Other: Casa Latina, League of Women Voters, NAACP, Everett Firefighters 46
City of Everett Proposition #2
Support Option A for Equitable Representation
The City of Everett has put forth Proposition No. 2, a measure to determine the number of districts and at-large city council seats if voters approve Proposition No. 1. Option A, an electoral system based on five Council Districts and two Citywide positions, is the stronger choice.
Each of the five districts in Option A would have an elected representative on the city council who lives in the district. Option A would enable the city council to be more responsive to community-based concerns because each councilmember would be aware of local issues and equipped to address the needs of the community.
Option B is a weaker proposal for a four district and three citywide position model. This is problematic because it could lead to inequitable representation if three citywide candidates and a district candidate are elected from the same district. Voters should be mindful that the enactment of Proposition No. 2 is contingent upon the passage of Proposition No. 1. Vote for Option A.
Progressive
Endorsements & Supporters
City of Everett Proposition #3
Vote YES for Emergency Medical Services
When a loved one is having a heart attack, the last thing to be worrying about is whether first responders have the necessary staffing, equipment, and training to assist. The City of Everett has proposed Proposition No. 3, an Emergency Medical Services (EMS) Levy to meet the needs of the growing population. The increase in demand for EMS services has grown by 26 percent over the past decade. In 2017, Everett Fire and Rescue responded to 17,237 patients despite a decrease in funding. Proposition No. 3 would restore the EMS levy to $0.50 cents per $1,000 of assessed property value, which would cost the owner of a $200,000 home $100 per year. If the levy fails, it is estimated that the existing funding source will fall short by more than $1 million dollars and that critical life-saving services would have to be cut. Vote to approve Proposition No. 3.
Everett City Council
Everett City Council, Position #4
There are two good candidates in this race: Liz Vogeli and Tyler Rourke. We lean towards Vogeli because of the support she has earned from local progressive partners.
Liz Vogeli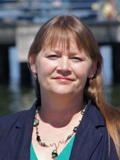 Progressive activist Liz Vogeli is focusing on affordable housing and supporting those with mental illness or addiction issues find social services. Vogeli is also seeking to attract more family wage jobs to Everett. She is a community organizer, precinct committee officer, and former ombudsman for the Coast Guard.
Progressive
Endorsements & Supporters

Snohomish County Democrats, Women's Political Caucus of Washington, IAM Local 751
Tyler Rourke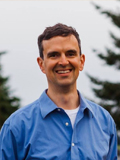 Tyler Rourke is a project engineer at Electroimpact in Mukilteo. He was in the running for the appointment to Position 4 last winter to fill Cassie Franklin's seat after she was elected as mayor of Everett. He is prioritizing pedestrian safety, the city's Master Bike Plan, and a law and order-oriented view when it comes to homelessness and addiction, stating that we must be compassionate but "people who choose to break the law must also be held to account."