Your detected location has several legislative districts. You can further customize your guide by identifying your district, which should be listed on your ballot.
We do not have any information on races in your jurisdiction for the August 7th election
. Pick another location
here
, or sign up to receive future guides below.
Primary ELECTION: August 7th, 2018
Welcome to the the 2018 Progressive Voters Guide! The Progressive Voters Guide compiles the information you need to make informed decisions about the races on your ballot, based on your values. Vote in every race on your ballot! It's our right and our responsibility.
Please return your ballot by August 7 and share this guide with your friends and family.
This guide only contains races that will be on your August 7th Primary Ballot. We will update the guide for the general election.
King County Ballot Measures
King County Proposition #1
Yes on Proposition 1
Proponents including King County Sheriff Mitzi Johanknecht and King County Councilmember Claudia Balducci argue that renewing the levy would maintain the basic, essential services provided to every law enforcement agency in King County. The levy has existed since 1986 and has been approved by voters six times. The council approved the bio-metrics amendment so that AFIS funding could be used to help alleviate the backlog in rape kits waiting to be tested. Advocates worry that if the levy fails, staff and services would be cut and the responsibility for fingerprinting could be left to individual police departments and agencies. This would reduce the efficiency of the program and negatively impact law enforcement's ability to identify criminal suspects or clear those wrongfully accused of crimes. AFIS also says they have no plans or funding to pursue facial recognition technology.
No on Proposition 1
Some community organizations and
The Stranger
newspaper have raised concerns about giving AFIS the ability to pursue advanced biometric technology. Opponents of the levy renewal worry that it could empower law enforcement to misuse invasive technologies like facial recognition. They argue that the lack of comprehensive state regulation around the use of facial recognition could lead to the technology being used to target protesters or other groups who practice civil disobedience. Additionally, anti-racist community groups in Seattle have raised concerns about the potential for the technology to be used to profile and discriminate against people of color.
Federal
U.S. Senator
Maria Cantwell
Democrat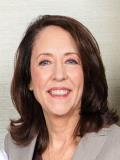 Senator Maria Cantwell was first elected in 2000 and continues to represent our state's progressive values in our nation's capital. Sen. Cantwell has been a leader on a wide range of issues, including reproductive rights, supporting the Children's Health Insurance Program, defending net neutrality, passing oil spill legislation to protect our water, working on clean energy policies, and much more.

There are 29 challengers in this race, but the most serious is Republican Susan Hutchison. Hutchison is a former news anchor and past chair of the state Republican Party. She ran for King County Executive in 2009 and lost by twenty points. Hutchison is well-known for being a party-line Republican and for her fierce defense of President Trump. Also running in this race is Joey Gibson, a far-right advocate who founded Patriot Prayer, a conservative "free speech" group that attracts largely white nationalists.

Sen. Cantwell has been a tireless advocate for the people of Washington state and is the best choice in this race.
Progressive
Endorsements & Supporters
7th Congressional District
U.S. Representative, 7th Congressional District
Pramila Jayapal
Democrat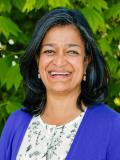 Representative Pramila Jayapal has a long history of civic leadership on immigration reform, economic fairness, and civil liberties. She founded OneAmerica (formerly Hate Free Zone) in 2001 and built it into the largest immigrant rights organization in the state and a national model. Rep. Jayapal also played a key role on the Mayoral Advisory Committee that created Seattle's $15 minimum wage.

In her first term in Congress, Rep. Jayapal has fought the Trump administration at every turn and provided a voice for progressives across the country. She has supported the Deferred Action for Childhood Arrivals (DACA) program and the Dream Act that would provide a path to citizenship for young DACA recipients. She has also fought back against the Trump administration's inhumane policy of separating families seeking asylum and she introduced legislation that paves a pathway towards a universal health care system.

Her opponent Seattle resident Craig Keller is most well-known as the founder of an anti-immigrant organization that tried to repeal the City of Burien's sanctuary city ordinance. His organization has been recognized by the Southern Poverty Law Center as a hate group.

Rep. Jayapal is by far the best choice in this race.
Progressive
Endorsements & Supporters
Legislative Races
Depending on where you live, you may have one of the below districts on your ballot.
33rd Legislative District
State Senator
Karen Keiser
Democrat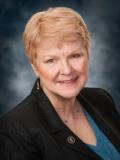 Democratic Senator Karen Keiser is a longtime progressive champion for working families and gender equality. Sen. Keiser has served in the state Senate since 2001 and has fought for consumer protections, affordable health care, and workers' rights. During this past legislative session, Sen. Keiser worked with fellow Democratic senators to pass the Reproductive Parity Act and the Gender Pay Equity bills.

Sen. Keiser is opposed by Libertarian candidate Charles Schaefer and Republican Kun Wang, who is running to get "tough on the homelessness crisis." Neither candidate is running a visible campaign. Senator Keiser is the clear choice in this race.
Progressive
Endorsements & Supporters
State Representative, Position #1
Tina L. Orwall
Democrat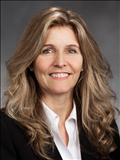 Democratic Representative Tina Orwall is a reliable vote on most progressive issues. In Olympia, she sponsored legislation to prevent truancy issues for students and a bill to help fight human trafficking. Unfortunately, Rep. Orwall has a mixed record on gun safety legislation. She played a lead role in defeating an earlier gun safety bill that would have allowed families and law enforcement to petition a court to temporarily suspend a person's access to firearms if an individual is threatening harm to themselves or others.

Rep. Orwall is the lead on a suicide prevention taskforce, and has sponsored a bill that would provide suicide prevention training and messaging in firearm literature. She is also spearheading a campaign for funding to process the state's 6,000 to 10,000 rape kit backlog. She is running unopposed and deserves your vote.
Progressive
Endorsements & Supporters
State Representative, Position #2
Mia Su-Ling Gregerson
Democrat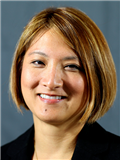 Democratic Representative Mia Gregerson has long been a transportation advocate for South King County, where she has fought for light rail infrastructure, safe and complete streets, and transit-oriented development. She wrote two important pieces of legislation to hold corporations accountable. One would have closed a tax loophole for oil companies and invested the money saved into K-12 education, and another held companies accountable for job performance if the state issued the company a tax break. This year, Rep. Gregerson was the prime sponsor of the House version of the Washington Voting Rights Act.

She is running against Anthony Lamb, who is running against taxes on business like Seattle's head tax, supports charter schools, and is campaigning to make Good Friday a state holiday. Rep. Gregerson is the best choice in this race.
Progressive
Endorsements & Supporters
34th Legislative District
State Senator
There are many progressive candidates running to fill the seat of retiring Senator Sharon Nelson, including Shannon Braddock, Joe Nguyen, and Sofia Aragon. Shannon Braddock has received the most support from progressive advocates.
Shannon Braddock
Democrat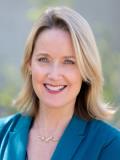 Democrat Shannon Braddock is the former Chief of Staff for King County Councilmember Joe McDermott. Braddock is running for the 34th Legislative District Senate seat to address housing affordability and transit access for West Seattle. She is prioritizing finding regional solutions to reduce drug addiction and homelessness in our communities. As a long-time West Seattle resident, Braddock wants to improve planning so that the Puget Sound region grows in a smart and thoughtful way for all families.
Progressive
Endorsements & Supporters
Sofia Aragon
Democrat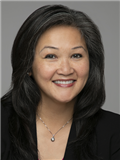 Democrat Sofia Aragon is a registered nurse and the Executive Director of the Washington Center for Nursing. Aragon serves on the board of the WA Low Income Housing Alliance and on the board of Asian Pacific Islander Americans for Civic Empowerment (APACE). Aragon wants to bring her background in nursing and health care to the Legislature to expand access to quality health care, with a particular focus on mental health and the opioid crisis. She is also passionate about creating more affordable housing and reducing homelessness in our communities.
Progressive
Endorsements & Supporters
Joe Nguyen
Democrat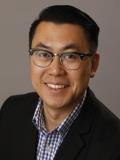 Democrat Joe Nguyen is a Senior Manager at Microsoft and the son of Vietnamese immigrants. He serves as the chair of the Wellspring Family Services Associate Board, which works on homelessness issues, and on the Community Advisory Committee for law enforcement oversight in King County. As the father of two young children, Nguyen is prioritizing fully funding education and increasing teacher pay in his campaign. He also wants to bring his experience from Wellspring to Olympia to work on housing affordability in our fast-growing region.
Progressive
Endorsements & Supporters

Media:

The Stranger

Other: King County Democrats (dual), 34th District Democrats (dual), Vashon Progressive Alliance (dual)
Other Candidates
State Senator
There are eight other candidates running for this seat: Democrats Lois Schipper, Annabel Quintero, Lemuel Charleston, and Lisa Ryan Devereau; Republicans Courtney Lyle and Darla Green; Independent Debi Wagner; and Hillary Shaw, who states no party preference. Schipper is a nurse who is focused on improving children's health care and Quintero is an education policy consultant who is prioritizing improving schools. None of the other candidates in this race are running competitive campaigns.
State Representative, Position #1
Eileen L. Cody
Democrat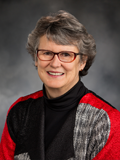 Democratic Representative Eileen Cody is the Chair of the Health and Wellness Committee and a leading advocate for reproductive freedom and addressing mental health. She worked to expand access to reproductive health care and supported a bill to end tax loopholes for corporate jets, big banks, and a dirty coal-fired power plant in order to fund basic health care. This year, Rep. Cody supported LGBTQ equality by supporting the conversion therapy ban, as well as a public health initiative that gives $3 million to Seattle and King County's Public Health department. She is running unopposed and has earned your support.
Progressive
Endorsements & Supporters
State Representative, Position #2
Joe Fitzgibbon
Democrat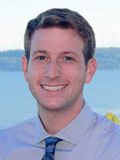 Rep. Joe Fitzgibbon is a progressive star in the Legislature and a real leader on conservation issues. He supports progressive tax reform, expanding transit, protecting the environment, and making it easier to participate in politics. Rep. Fitzgibbon championed a plan to help fund our schools through a price on carbon pollution and supported a measure to allow the Washington State Department of Fish and Wildlife to halt unpermitted construction in Washington waters. He also supported a measure to bring the state's climate pollution reduction strategies in line with climate science. He is running unopposed and deserves your vote.
Progressive
Endorsements & Supporters
District Court
Depending on where you live, you may have the below races on your ballot.
Northeast District Court, Judge, Position #1
Marcus Naylor

Attorney Marcus Naylor has more than 26 years of experience serving the community through the King County Department of Public Defense. Having conducted over a hundred jury trials working as a pro-tem judge for eight years, Naylor has the breadth of experience and temperament to provide fair and impartial treatment for everyone in the courtroom. Naylor's passion for the law and for helping others navigate the judicial process extends beyond the courtroom through his volunteer work for the Neighborhood Legal Clinic. Naylor has been rated "exceptionally well qualified" by several bar associations including the King County Bar Association, the Joint Asian Bar Association of Washington, and the Latino/a Bar Association of Washington.
Naylor is running a highly competitive race against Attorney Mychal Schwartz and Public Defender Joshua Schaer. Schwartz is a full-time industrial appeals judge with 29 years of legal and judicial experience under his belt. Schaer is a former two-term Issaquah city council member who now works as a judge pro-tem for King County District Court and as an attorney at a private law firm.
While all three candidates possess relevant experience and are qualified for the position; we believe attorney Marcus Naylor is the best choice in this race based on his high judicial ratings from state law associations, engagement in his community, and the considerable support he has received from the judicial community.
Progressive
Endorsements & Supporters

Economic Justice:

M. L. King County Labor Council, AFL-CIO

Media:

The Stranger

Bar Association Ratings:

King County Bar Association: "Exceptionally Well Qualified "

Joint Asian Bar Association of Washington: "Exceptionally Well Qualified"

QLaw, LGBT Bar Association of Washington: "Exceptionally Well Qualified"

Latino/a Bar Association of Washington: "Exceptionally Well Qualified"

Other: King County Democratic Party
Other Ballot Measures
Depending on where you live, you may have the following ballot measures on your ballot.
South King County Fire and Rescue Proposition #1
South King Fire and Rescue Proposition 1
When a loved one is having a heart attack, the last thing to be worrying about is whether firefighters and ambulance services have the training, equipment, and staff they need to arrive quickly. South King County Fire and Rescue - serving the cities of Federal Way, Des Moines, and surrounding unincorporated areas - is putting forth Proposition No. 1 to keep up with the growing demand for fire and emergency services. The rapid population growth and development in recent years has placed a strain on the limited funding sources available. Since 2013, call volume for emergency fire and medical services in South King County has increased by 24% and now exceeds 20,000 calls a year.
Since most calls received are for emergency medical services, reinstating this levy is critical for maintaining current 24/7 emergency service levels. Proposition No. 1 would increase the current levy level to $1.50 per $1,000 of assessed property value for 2019 and limit the rate of increase to 6 percent while capping the levy at $1.50 through 2024. If the levy fails, the fire district could lose more than $1.2 million annually, which would lead to cutbacks in services, layoffs, and the potential elimination of services like specialized rescue teams.
Vote YES to give our local first responders the support they need to keep us safe.