Your detected location has several legislative districts. You can further customize your guide by identifying your district, which should be listed on your ballot.
We do not have any information on races in your jurisdiction for the August 7th election
. Pick another location
here
, or sign up to receive future guides below.
Primary ELECTION: August 7th, 2018
Welcome to the the 2018 Progressive Voters Guide! The Progressive Voters Guide compiles the information you need to make informed decisions about the races on your ballot, based on your values. Vote in every race on your ballot! It's our right and our responsibility.
Please return your ballot by August 7 and share this guide with your friends and family.
This guide only contains races that will be on your August 7th Primary Ballot. We will update the guide for the general election.
King County Ballot Measures
King County Proposition #1
Proposition 1 has recently emerged as a somewhat controversial measure with progressives on both sides.

The King County Council is proposing Proposition No. 1, a renewal of a six-year levy that raises $21 million annually for the Automated Fingerprint Identification System (AFIS). AFIS is the primary tool that law enforcement officers in King County's 39 cities and unincorporated areas use to conduct investigations. AFIS allows law enforcement to identify perpetrators and release innocent people, as well as help victims of identity theft clear their name. The controversy stems from a non-binding amendment that was added by the King County Council that permits AFIS to explore the use of advanced bio-metric technology. This year's levy renewal would replace an expiring levy that expires this December. The levy rate is 3.5 cents per $1,000 of property value, or $25.03 per year for the owner of a median $715,000 home, to fund the AFIS program through 2024.
Yes on Proposition 1
Proponents including King County Sheriff Mitzi Johanknecht and King County Councilmember Claudia Balducci argue that renewing the levy would maintain the basic, essential services provided to every law enforcement agency in King County. The levy has existed since 1986 and has been approved by voters six times. The council approved the bio-metrics amendment so that AFIS funding could be used to help alleviate the backlog in rape kits waiting to be tested. Advocates worry that if the levy fails, staff and services would be cut and the responsibility for fingerprinting could be left to individual police departments and agencies. This would reduce the efficiency of the program and negatively impact law enforcement's ability to identify criminal suspects or clear those wrongfully accused of crimes. AFIS also says they have no plans or funding to pursue facial recognition technology.
No on Proposition 1
Some community organizations and
The Stranger
newspaper have raised concerns about giving AFIS the ability to pursue advanced biometric technology. Opponents of the levy renewal worry that it could empower law enforcement to misuse invasive technologies like facial recognition. They argue that the lack of comprehensive state regulation around the use of facial recognition could lead to the technology being used to target protesters or other groups who practice civil disobedience. Additionally, anti-racist community groups in Seattle have raised concerns about the potential for the technology to be used to profile and discriminate against people of color.
Federal
U.S. Senator
Maria Cantwell
Democrat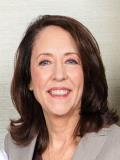 Senator Maria Cantwell was first elected in 2000 and continues to represent our state's progressive values in our nation's capital. Sen. Cantwell has been a leader on a wide range of issues, including reproductive rights, supporting the Children's Health Insurance Program, defending net neutrality, passing oil spill legislation to protect our water, working on clean energy policies, and much more.

There are 29 challengers in this race, but the most serious is Republican Susan Hutchison. Hutchison is a former news anchor and past chair of the state Republican Party. She ran for King County Executive in 2009 and lost by twenty points. Hutchison is well-known for being a party-line Republican and for her fierce defense of President Trump. Also running in this race is Joey Gibson, a far-right advocate who founded Patriot Prayer, a conservative "free speech" group that attracts largely white nationalists.

Sen. Cantwell has been a tireless advocate for the people of Washington state and is the best choice in this race.
Progressive
Endorsements & Supporters
Congress
Depending on where you live, you will have one of the below candidates on your ballot.
U.S. Representative, 1st Congressional District
Suzan DelBene
Democrat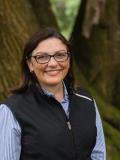 Representative Suzan DelBene has served the 1st Congressional District since 2013. DelBene is a former executive at Microsoft who has used her technology background to become a leader in protecting privacy rights against government surveillance. Her priorities include creating family wage jobs in areas like the aerospace, sustainable agriculture, and clean energy industries. She also supports raising the federal minimum wage and passing comprehensive tax reform to ensure that those making more than a million dollars don't pay a lower tax rate than low- and middle-income families.

Rep. DelBene is running against Scott Stafne, Jeffrey Beeler, Adam Pilskog, and Robert Mair. Republican Scott Stafne is an attorney who is running to reform the judicial system and to grow the middle class. Jeffrey Beeler is focused on "securing our borders," health care, and the deficit. Teacher Adam Pilskog is running on a "conservative approach to fiscal policy, and a liberal to libertarian approach to social issues." Mair has no platform or information available at this time.

Rep. DelBene is clearly the best choice in this race.
Progressive
Endorsements & Supporters
U.S. Representative, 2nd Congressional District
Rick Larsen
Democrat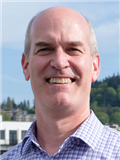 Representative Rick Larsen is a moderate Democrat who has been a strong advocate for jobs, transportation, and infrastructure projects in the 2nd District. Before serving in Congress, he served on the Snohomish County Council and worked on economic development for the City of Everett. Rep. Larsen has also supported efforts to protect voting rights, fought to reform student loans, and championed Wall Street reform. Unfortunately, Larsen joined Republicans to repeal some banking rules imposed after the Great Recession intended to prevent another economic collapse.

He is running against Uncle Mover, a perennial candidate who runs to advertise his business, Democrat Collin Richard Carlson, who is running on his entirely rewritten federal budget plan, Libertarian Brian Luke, Independent Gary Franco, and Green Party candidate Stonewall Jackson Bird, who is running on progressive values but isn't running a competitive campaign.
Rep. Larsen is the best choice in this race.
Progressive
Endorsements & Supporters
Legislative Races
Depending on where you live, you may have one of the below districts on your ballot.
1st Legislative District
State Representative, Position #1
State Representative, Position #2
21st Legislative District
State Senator
State Representative, Position #1
State Representative, Position #2
44th Legislative District
State Senator
State Representative, Position #1
State Representative, Position #2
Snohomish County
Depending on where you live, you may have the below races on your ballot.
Snohomish County Prosecuting Attorney
Adam Cornell
Democrat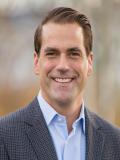 Adam Cornell has served as the Snohomish County Deputy Prosecutor for 15 years and has been endorsed by Mark Roe, the departing incumbent. His platform is centered on alternative justice programs, alternative sentences, and treatment programs for those suffering from mental illness and addiction issues. Adam Cornell is running unopposed and deserves your vote.