Your detected location has several legislative districts. You can further customize your guide by identifying your district, which should be listed on your ballot.
We do not have any information on races in your jurisdiction for the August 7th election
. Pick another location
here
, or sign up to receive future guides below.
Primary ELECTION: August 7th, 2018
Welcome to the the 2018 Progressive Voters Guide! The Progressive Voters Guide compiles the information you need to make informed decisions about the races on your ballot, based on your values. Vote in every race on your ballot! It's our right and our responsibility.
Please return your ballot by August 7 and share this guide with your friends and family.
This guide only contains races that will be on your August 7th Primary Ballot. We will update the guide for the general election.
Federal
U.S. Senator
Maria Cantwell
Democrat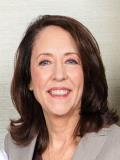 Senator Maria Cantwell was first elected in 2000 and continues to represent our state's progressive values in our nation's capital. Sen. Cantwell has been a leader on a wide range of issues, including reproductive rights, supporting the Children's Health Insurance Program, defending net neutrality, passing oil spill legislation to protect our water, working on clean energy policies, and much more.

There are 29 challengers in this race, but the most serious is Republican Susan Hutchinson. Hutchinson is a former news anchor and past chair of the state Republican Party. She ran for King County Executive in 2009 and lost by twenty points. Hutchinson is well-known for being a party-line Republican and for her fierce defense of President Trump. Also running in this race is Joey Gibson, a far-right advocate who founded Patriot Prayer, a conservative "free speech" group that attracts largely white nationalists.

Sen. Cantwell has been a tireless advocate for the people of Washington state and is the best choice in this race.
Progressive
Endorsements & Supporters
Congress
U.S. Representative, 1st Congressional District
Suzan DelBene
Democrat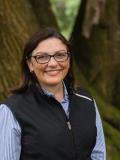 Representative Suzan DelBene has served the 1st Congressional District since 2013. DelBene is a former executive at Microsoft who has used her technology background to become a leader in protecting privacy rights against government surveillance. Her priorities include creating family wage jobs in areas like the aerospace, sustainable agriculture, and clean energy industries. She also supports raising the federal minimum wage and passing comprehensive tax reform to ensure that those making more than a million dollars don't pay a lower tax rate than low- and middle-income families.

Rep. DelBene is running against Scott Stafne, Jeffrey Beeler, Adam Pilskog, and Robert Mair. Republican Scott Stafne is an attorney who is running to reform the judicial system and to grow the middle class. Jeffrey Beeler is focused on "securing our borders," health care, and the deficit. Teacher Adam Pilskog is running on a "conservative approach to fiscal policy, and a liberal to libertarian approach to social issues." Mair has no platform or information available at this time.

Rep. DelBene is clearly the best choice in this race.
Progressive
Endorsements & Supporters
U.S. Representative, 2nd Congressional District
Rick Larsen
Democrat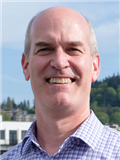 Representative Rick Larsen is a moderate Democrat who has been a strong advocate for jobs, transportation, and infrastructure projects in the 2nd District. Before serving in Congress, he served on the Snohomish County Council and worked on economic development for the City of Everett. Rep. Larsen has also supported efforts to protect voting rights, fought to reform student loans, and has been a champion of Wall Street reform. Unfortunately, Larsen joined Republicans to repeal some banking rules imposed after the Great Recession intended to prevent another economic collapse.

He is running against Uncle Mover, a perennial candidate who runs to advertise his business, Democrat Collin Richard Carlson, who is running on his entirely rewritten federal budget plan, Libertarian Brian Luke, Independent Gary Franco, and Green Party candidate Stonewall Jackson Bird, who is running on progressive values but isn't running a competitive campaign.
Rep. Larsen is the best choice in this race.
Progressive
Endorsements & Supporters
Legislative Races
Depending on where you live, you may have one of the below districts on your ballot.
40th Legislative District
State Representative, Position #1
There are several good progressives running strong campaigns for this open seat: Debra Lekanoff, Alex Ramel, and Rud Browne. Lekanoff has earned the most support from our Progressive Voters Guide partner organizations, followed by Ramel.
Debra Lekanoff
Democrat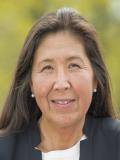 Debra Lekanoff is the Government Affairs Director for the Swinomish Indian Tribal Community. She has spent her career working with various levels of government on complex policies and having conversations about what's important for local families. Lekanoff is running to protect the Salish Sea for future generations, improve educational opportunities, and sustainably build the economy. If elected, Lekanoff would be the only Native woman in the state Legislature.
Progressive
Endorsements & Supporters
Alex Ramel
Democrat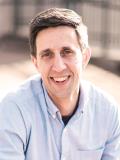 Alex Ramel is an environmental organizer who played an important role in the campaign to reject the Cherry Point coal export terminal. He also helped found the "Community Energy Challenge" that has created jobs and helped homeowners and local businesses save money through energy efficiency improvements. As the former President of the Kulshan Community Land Trust, Ramel understands the need to prioritize affordable housing funding in Olympia.
Progressive
Endorsements & Supporters
Other Candidates
State Representative, Position #1
There are several other candidates running for the 40th Legislative District House Position 1. Whatcom County Councilmember Rud Browne is a strong environmental candidate. Browne is the founder of Ryzex, an eco-friendly company and one of Whatcom's largest employers. He was integral in starting the "Towards Zero Waste" campaign that encouraged businesses and schools to reduce unnecessary waste. His campaign platform includes attracting technology and recreation jobs, diverting the poor and those with mental health and substance abuse issues out of jails, protecting the environment, and helping the homeless.

Rancher and auctioneer Tom Pasma is also running as a progressive Democrat. He has served in the community as a volunteer auctioneer for organizations like the Boys and Girls Club and founded Leadership Education and Advanced Development (LEAD), which connects professional athletes to youths for mentoring. He is focused on a campaign that centers working people and the issues of affording housing, health care, and education. Republican Michael Petrish is a carpenter at the Andeavor refinery in Anacortes. In the words of his GOP press release, Petrish is running on a "pro-second amendment, pro-school choice, anti-abortion" campaign.
State Representative, Position #2
Jeff Morris
Democrat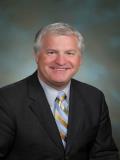 Democratic Representative Jeff Morris is the former House Democratic Floor Leader. He is a moderate Democrat who has sponsored numerous bills to protect the environment and promote alternative energy, though he at times frustrates environmentalists by watering down good bills. Rep. Morris introduced a "right-to-repair" bill that would make it illegal for electronic makers to produce devices with hard-to-replace batteries in Washington. Rep. Morris is running unopposed for re-election.
Progressive
Endorsements & Supporters
42nd Legislative District
State Senator
There are two good progressives running for the 42nd Legislative District Senate Seat: Pinky Vargas and Tim Ballew II. Fuse has not taken a position in this race. Vargas has earned the support of more of our Progressive Voters Guide partner organizations in this race.
Pinky Vargas
Democrat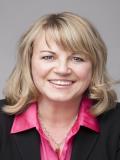 Bellingham City Councilmember Pinky Vargas works at Puget Sound Energy helping local businesses save energy and reduce costs. While on the council, she has worked to protect Lake Whatcom and balanced the city budget without increasing taxes. She's running for the 42nd Legislative District Senate seat to create good jobs, support small businesses, and keep our local environment healthy for future generations.
Progressive
Endorsements & Supporters
Tim Ballew II
Democrat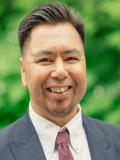 Tim Ballew II is a commercial fisherman, Whatcom County Councilmember, and former Chair of the Lummi Nation. Ballew II played a significant role in protecting local land and water from the proposed Cherry Point coal export facility and from the release of invasive Atlantic salmon. If elected, Ballew II would also prioritize improving local transportation infrastructure to keep families safe and help local businesses.
Progressive
Endorsements & Supporters
Other Candidates
State Senator
Also running in this race is Republican Senator Doug Ericksen. Sen. Ericksen gained notoriety last year for working full time on the Trump transition team while also attempting to serve in the state Legislature and collecting taxpayer-funded salaries for both jobs. In Olympia, Ericksen is best known for being an outspoken denier of climate science and supporting Tim Eyman's extreme initiatives. Ericksen is also notorious for taking the most free lunches from lobbyists of any legislator and for being among the biggest recipients of campaign cash from oil and coal companies.
State Representative, Position #1
Justin Boneau
Democrat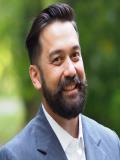 Democrat Justin Boneau is running for the 42nd Legislative District House Position 1. Boneau is a U.S. Navy veteran who has spent the last 10 years working as a crew supervisor with the Ecology Youth Corps in Whatcom and Skagit County. His campaign is focused on creating living wage jobs, improving health care access, and expanding housing options.

Boneau is challenging Republican Representative Luanne Van Werven. In 2016 and 2018, she voted against automatic voter registration, a bill that protects women from gender pay discrimination at work, against a ban on conversion therapy for LGBTQ youth, and against the bump stock ban.

Boneau is the best choice in this race.
State Representative, Position #2
Sharon Shewmake
Democrat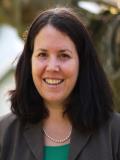 Sharon Shewmake is an economics professor specializing in environmental and urban economics at Western Washington University. She is a member of several community organizations, including the Whatcom County Climate Change Impacts Committee and Walk Bike Bus Bellingham. She is running on a platform of environmental protection and well-paying jobs for working families.

Republican Rep. Vincent Buys' platform centers on small business and decreasing government regulation. This year he voted against prohibiting conversion therapy on LGBTQ youth, banning bump stocks, and establishing net neutrality for a more equal Internet.

Shewmake is the better choice in this race.
Whatcom County Council
Whatcom County Council, At-Large
Carol Frazey
Non-Partisan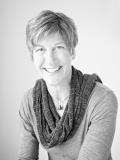 There are four candidates running for Whatcom County Council At-large Position B. Small business owner, career educator, and mother Carol Frazey is running to bring a fresh perspective to Whatcom County Council. Frazey is committed to protecting regional waterways and Whatcom's county public lands. She believes that improving the county's environmental standards will be a contributing factor to maintaining a healthy local economy. Frazey is also running because she wants to work alongside fellow councilmembers to make communities safer by improving the criminal justice system in Whatcom County.

Frazey is opposed by perennial Republican candidate Eric Bostrom, who most recently lost his 2017 for a seat on Bellingham City Council. Bostrom is an anti-gay activist and has earned a reputation for promoting hate and divisiveness. Also in this race small business owner Mike Peetoom who is focused on strengthening private sector businesses. Frazey's final opponent is Aaron Thomas, a single-issue candidate who is solely focused on addressing homelessness. Frazey is the best choice in this race
Court of Appeals, Division One, District Three
Court of Appeals, Division One, District Three: Judge, Position #1
Cecily Hazelrigg-Hernandez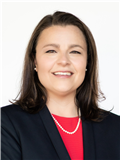 There are five judicial candidates running for the Court of Appeals, Division 1, District 3, Judge Position 1. Public Defender Cecily Hazelrigg-Hernandez possesses more than 10 years of legal experience representing low income clients in in Skagit County courtrooms. Previously, Hazelrigg-Hernandez worked as a adjunct faculty in American Cultural Studies at Western Washington University. Also in this race are attorneys Rita Latsinova, Lisa Kneeler, Tom Seguine, and Roger Leishman. Attorney Tom Seguine is the wrong choice for a non-partisan judicial role. A Republican Precinct Committee Officer, Tom Seguine has been endorsed by Skagit Repulicans and has attended several partisan fundraisers since announcing his candidacy. While Latsinova, Leishman and Kneeler are highly qualified and possess a wealth of experience, they lack compelling support from community leadership and our progressive partners. We believe Hazelrigg-Hernandez is the best choice in this race.
Progressive
Endorsements & Supporters

Whatcom County Democrats, Skagit County Democrats