We do not have any information on races in your jurisdiction for the August 7th election
. Pick another location
here
, or sign up to receive future guides below.
Primary ELECTION: August 7th, 2018
Welcome to the the 2018 Progressive Voters Guide! The Progressive Voters Guide compiles the information you need to make informed decisions about the races on your ballot, based on your values. Vote in every race on your ballot! It's our right and our responsibility.
Please return your ballot by August 7 and share this guide with your friends and family.
This guide only contains races that will be on your August 7th Primary Ballot. We will update the guide for the general election.
Federal
U.S. Senator
Maria Cantwell
Democrat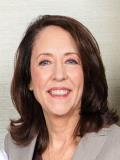 Senator Maria Cantwell was first elected in 2000 and continues to represent our state's progressive values in our nation's capital. Sen. Cantwell has been a leader on a wide range of issues, including reproductive rights, supporting the Children's Health Insurance Program, defending net neutrality, passing oil spill legislation to protect our water, working on clean energy policies, and much more.

There are 29 challengers in this race, but the most serious is Republican Susan Hutchinson. Hutchinson is a former news anchor and past chair of the state Republican Party. She ran for King County Executive in 2009 and lost by twenty points. Hutchinson is well-known for being a party-line Republican and for her fierce defense of President Trump. Also running in this race is Joey Gibson, a far-right advocate who founded Patriot Prayer, a conservative "free speech" group that attracts largely white nationalists.

Sen. Cantwell has been a tireless advocate for the people of Washington state and is the best choice in this race.
Progressive
Endorsements & Supporters
Congress
U.S. Representative, 6th Congressional District
Derek Kilmer
Democrat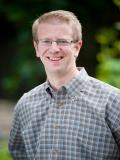 Representative Derek Kilmer is a moderate Democrat who is a reliable supporter of job creation and infrastructure improvement. He has been a leader on small business development and protecting the Puget Sound during his three terms in Congress. A former state Senator, he previously worked as a business consultant and economic development official. Kilmer is a sponsor of a clean Dream Act in support of immigrants who arrived in the country as children with their undocumented parents. He supports commonsense gun safety legislation and cosponsored the Voter Empowerment Act, an online voter registration act that helps keep voting rights equitable. Rep. Kilmer has also worked on several environmental bills, including the Wild Olympics Wilderness and the Wild and Scenic Rivers Act.

Kilmer is running against progressive candidate Tyler Myles Vega and Republican Douglas Dightman. Political newcomer Vega is running on a platform of increasing the size of the House of Representatives, sustainability, and checking the size of the military. Dightman is a family physician running on a platform of supporting national defense and the free market. Kilmer is widely supported by our progressive partners and is the best choice in this race.
Progressive
Endorsements & Supporters
U.S. Representative, 9th Congressional District
Adam Smith
Democrat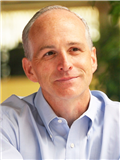 Representative Adam Smith is a moderate Democrat who has been a reliable vote on progressive taxation and immigration reform. He represents Washington's first majority-minority district, a community with 30 percent foreign-born residents and large Asian, Hispanic, and African American communities. Rep. Smith is an advocate for greater equality, supports a path to citizenship for immigrants, reforming the tax code, and making health care accessible to all. Rep. Smith has used his position on the Armed Services Committee to introduce and support legislation that tempers Trump's belligerent foreign policy moves, including a bill that states the U.S. will not strike a country with nuclear weapons first.

Smith is running against Republican Doug Basler and Democrat Sarah Smith. Basler is the owner of a TV advertising production company who is running again after losing his 2014 race against Smith. Basler is also the Senior Vice Chairman of the King County Republican Party and is running a campaign against H1-B and guest worker visas, as well as against "career politicians." Sarah Smith is challenging Rep. Smith from the left on a comprehensive progressive platform, including raising the federal minimum wage and making tuition free at public colleges. Her anti-war sentiments represent the biggest difference between her and Smith.

Rep. Adam Smith has earned your vote in this race.
Progressive
Endorsements & Supporters
U.S. Representative, 10th Congressional District
Denny Heck
Democrat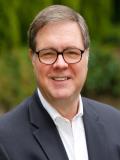 Incumbent Denny Heck has had a long, effective career in both the private and public sectors. In Olympia, he served as a five-term state representative, House majority leader, chief of staff to former Gov. Booth Gardner, and is the co-founder of TVW. In Congress, he has fought to make college more affordable, lower health care costs, ensure veterans get the benefits they deserve, and create middle class jobs. He supports immigration policies that create a path to citizenship, and has been working this year to help prevent health care premium increases due to Trump's policies.

Heck is running against Republican Joseph Brumbles, Independent Centrist Nancy Dailey Slotnick, and Independent Progressive Tamborine Borrelli. Brumbles is a business manager and a gun rights advocate. His campaign platform is undetailed and states that he is standing for "liberty." Slotnick is a U.S. Army veteran who seeks to reduce partisanship in politics and put people first. Borrelli is a small business owner and local activist who was inspired to run for office by Bernie Sanders' campaign. She is running to fully fund education, close unnecessary corporate tax loopholes, and get money out of politics.

Heck is the best choice in this race.
Progressive
Endorsements & Supporters
27th Legislative District
State Representative, Position #1
Laurie Jinkins
Democrat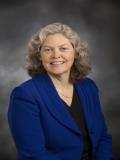 Democratic Representative Laurie Jinkins has been a passionate and effective champion for progressive values, particularly in her fight for women, equality, and closing tax loopholes. She was the first lesbian to serve openly in the state Legislature, and helped pass marriage equality. Rep. Jinkins also sponsored bills to improve education funding and secured funding for a new low-income health clinic in Hilltop. She has advocated for a capital gains excise tax on the wealthy that would fund schools.

Her opponent Kyle Paskewitz is a business consultant and the founder of Family Court Reform Nation. He was a headlining speaker at a local "March for Our Rights" pro-gun rally, and believes that government should step back from providing services for people who are homeless or struggling with addiction.

Rep. Jinkins is by far the better far choice in this race.
Progressive
Endorsements & Supporters
State Representative, Position #2
Jake Fey
Democrat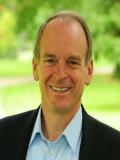 Democratic Representative Jake Fey is a reliable progressive who has championed youth, environmental, and education issues in his first few years in Olympia. As the son of German immigrants who helped raise his younger siblings at age 13 when his father passed away, Rep. Fey is very committed to ensuring future generations of Washingtonians have the support they need to succeed. Fey sponsored the Homeless Student Stability Act and a 2017 bill that extends foster care services for those who are 18 to 21 years old, increasing housing stability for these young people. He also proposed a ban on diesel delivery trucks that don't meet federal standards.

Rep. Fey is running against Donald Golden, who has only advanced an anti-Sound Transit message as his platform so far. Rep. Fey is the best choice in this race.
Progressive
Endorsements & Supporters
Pierce County
Pierce County Prosecuting Attorney
Two veteran prosecutors are running for Pierce County Prosecuting Attorney: Mary Robnett and incumbent Mark Lindquist, both of whom have received progressive endorsements. We lean towards the highly respected and experienced Robnett for a fresh start after years of controversies under Lindquist.
Mary Robnett
Non-Partisan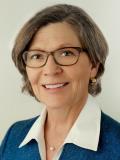 Mary Robnett spent 18 years working in the Pierce County Prosecuting Attorney's office. She worked in the office's special assault unit before being promoted to chief criminal deputy prosecutor. Robnett now works as an Assistant Attorney General in the Sexually Violent Predators unit in Bob Ferguson's office. She is running as a non-partisan candidate with a focus on restoring integrity and de-politicizing the Pierce County Prosecuting Attorney's office and letting veteran prosecutors do their job. She has very strong support in the legal and law enforcement communities.
Mark Lindquist
Democrat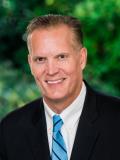 Mark Lindquist is running for his third term as Pierce County Prosecuting Attorney. He has earned a reputation for being a hard worker, and his accomplishments include forming an Elder Fraud and Identity Theft team to prosecute targeted scams against the elderly and helping increase penalties against drunk drivers.

Unfortunately, Lindquist is has also generated several ethics controversies that have undermined public confidence in his leadership. He faced a whistleblower investigation that found he ran a highly politicized office and retaliated against subordinates and critics who disagreed with him. Lindquist is facing a formal bar disciplinary hearing for discussing an active murder trial on a national cable television show while the jury was still deliberating, against the advice of his staff. If Lindquist loses the case, he could lose his license to practice law and be unable to carry out the duties of his office. In addition, Lindquist lost a long-running lawsuit over his refusal to release text messages in public disclosure requests, costing Pierce County taxpayers more than $1 million in fines and fees. We also have concerns about Lindquist's lack of progress toward reducing racial inequities in the local criminal justice system.
Progressive
Endorsements & Supporters
Pierce County Council
Pierce County Council, District #1
Lorra Jackson
Democrat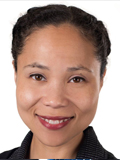 Democrat Lorra Jackson is running to relieve traffic congestion, preserve farmland, and provide more public spaces for a growing population in Pierce County. She supports a $15 minimum wage in Pierce County and mass transit expansions for commuters and in future residential areas.

She is running against Republicans Sharon Hanek, Dave Morrell, and Milton Tremblay. Hanek has few concrete policy details available. She is promoting public safety, a business-friendly environment, property rights, and reversing Sound Transit taxes. Morrell is a former state representative running on a platform of public safety and fiscal responsibility. Tremblay is a veteran who self-describes his campaign as conservative and patriotic and is focused on fiscal responsibility.

We believe Jackson is the most progressive choice in this race.
Pierce County Council, District #5
Democrats Suzanne Skaar and Marty Campbell are both solid progressive candidates, though Campbell has wider support from local Democratic organizations.
Marty Campbell
Democrat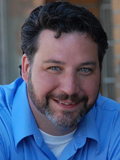 Marty Campbell is a Community Association Manager and former Tacoma City Councilmember of 8 years. His campaign is focused on fully funding mental health services and supporting family wage jobs and local businesses. He wants to add electric vehicle infrastructure and solar incentives to the county's plans. He also supports affordable housing measures like increasing housing density where appropriate and increasing tiny housing options.
Progressive
Endorsements & Supporters

27th Legislative District Democrats, 25th Legislative District Democrats, Pierce County Democrats
Suzanne Skaar
Democrat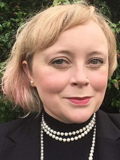 Suzanne Skaar is a vocational rehabilitation counselor and community activist. She currently serves on the South End Neighborhood Council Board, and has formerly served on Radio Tacoma's Board of Directors and Tacoma's Human Rights Commission. Skaar is running to centralize government services to the food insecure, homeless, and underhoused, and aims to provide job programs in the clean energy sector and partner with local business to narrow the wage gap. She is committed to giving underrepresented communities a voice in local government.

Skaar and Campbell are running against Republican and perennial candidate Justin Van Dyk, who has no campaign information available.
Progressive
Endorsements & Supporters
Pierce County Council, District #7
Derek M. Young
Democrat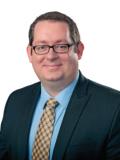 Pierce County Councilmember Derek Young is a former four-term Gig Harbor city councilmember. He has prioritized improving mental health services and environmental protections during his four years on the county council. He also serves on numerous boards representing Pierce County, including the National Association of Counties and the Puget Sound Regional Council Growth Management Policy Board. As a board member for Pierce Transit, Young fought to minimize cuts to public transportation options for Pierce County citizens.

He is running against Navy veteran and school board member David Olson, who is running on a standard Republican platform of public safety and fiscal responsibility.

Young's experience, ties to the communities, and knowledge of policy issues facing the county make him the best choice in this race.
Progressive
Endorsements & Supporters