We do not have any information on races in your jurisdiction for the August 7th election
. Pick another location
here
, or sign up to receive future guides below.
39th Legislative District
Primary ELECTION: August 7th, 2018
Welcome to the the 2018 Progressive Voters Guide! The Progressive Voters Guide compiles the information you need to make informed decisions about the races on your ballot, based on your values. Vote in every race on your ballot! It's our right and our responsibility.
Please return your ballot by August 7 and share this guide with your friends and family.
This guide only contains races that will be on your August 7th Primary Ballot. We will update the guide for the general election.
Federal
U.S. Senator
Maria Cantwell
Democrat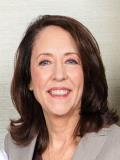 Senator Maria Cantwell was first elected in 2000 and continues to represent our state's progressive values in our nation's capital. Sen. Cantwell has been a leader on a wide range of issues, including reproductive rights, supporting the Children's Health Insurance Program, defending net neutrality, passing oil spill legislation to protect our water, working on clean energy policies, and much more.

There are 29 challengers in this race, but the most serious is Republican Susan Hutchinson. Hutchinson is a former news anchor and past chair of the state Republican Party. She ran for King County Executive in 2009 and lost by twenty points. Hutchinson is well-known for being a party-line Republican and for her fierce defense of President Trump. Also running in this race is Joey Gibson, a far-right advocate who founded Patriot Prayer, a conservative "free speech" group that attracts largely white nationalists.

Sen. Cantwell has been a tireless advocate for the people of Washington state and is the best choice in this race.
Progressive
Endorsements & Supporters
Congress
U.S. Representative, 1st Congressional District
Suzan DelBene
Democrat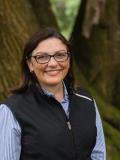 Representative Suzan Delbene has served the 1st Congressional District since 2013. DelBene is a former executive at Microsoft who has used her technology background to become a leader in protecting privacy rights against government surveillance. Her priorities include creating family wage jobs in areas like the aerospace, sustainable agriculture, and clean energy industries. She also supports raising the federal minimum wage and passing comprehensive tax reform to ensure that those making more than a million dollars don't pay a lower tax rate than low- and middle-income families.

Rep. Delbene is running against Jeffrey Beeler, Adam Pilskog, and Robert Mair. Jeffrey Beeler is focused on "securing our borders," health care, and the deficit. Teacher Adam Pilskog is running on a "conservative approach to fiscal policy, and a liberal to libertarian approach to social issues." Mair has no platform or information available at this time.

Rep. Delbene is clearly the best choice in this race.
Progressive
Endorsements & Supporters
U.S. Representative, 2nd Congressional District
Rick Larsen
Democrat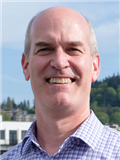 Representative Rick Larsen is a moderate Democrat who has been a strong advocate for jobs, transportation, and infrastructure projects in the 2nd District. Before serving in Congress, he served on the Snohomish County Council and worked on economic development for the City of Everett. Rep. Larsen has also supported efforts to protect voting rights, fought to reform student loans, and has been a champion of Wall Street reform. Unfortunately, Larsen joined Republicans to repeal some banking rules imposed after the Great Recession intended to prevent another economic collapse. According to the SeattlePI.com, Rep. Larsen "holds more town meetings than anybody else in the Washington delegation".

He is running against Uncle Mover, a perennial candidate who runs to advertise his business, Democrat Collin Richard Carlson, who is running on his entirely rewritten federal budget plan, Libertarian Brian Luke, Independent Gary Franco, and Green Party candidate Stonewall Jackson Bird, who is running on progressive values but isn't running a competitive campaign.
Rep. Larsen is the best choice in this race.
Progressive
Endorsements & Supporters
39th Legislative District
State Senator
Claus Joens
Democrat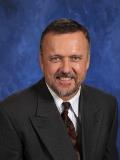 Moderate Democrat Claus Joens is running for the 39th Legislative District Senate seat. Joens is an educational instructor, an advocate for children, and a local precinct committee officer. Joens is prioritizing the restoration of salmon fisheries and Skagit County water rights. He is also focused on protecting consumers from high-interest rates and believes that wasteful tax loopholes should be closed before raising taxes on working families. Joens is facing an uphill race against incumbent Republican Senator Keith Wagoner, who has been an obstacle to progress throughout his tenure in the Legislature. Also in this race is Independent Jamel Rabieh and Republican Elizabeth Scott, who is running as an independent conservative campaign. Scott held this seat previously and was known for her extreme and inflammatory positions. Claus Joens is the best choice in this race.
Progressive
Endorsements & Supporters
State Representative, Position #1
Ivan Lewis
Democrat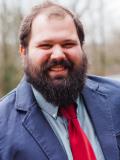 Democrat Ivan Lewis co-owns a math and reading tutoring center in Snohomish County. He has released a thorough progressive campaign platform that includes support for single payer health care, reducing gun violence, fighting climate change, supporting labor unions, and improving education. Lewis also wants to increase investment in local infrastructure to help families and businesses across the large 39th Legislative District.

Lewis is running against Randy Hayden and Robert Sutherland. Hayden owns a construction company and mini storage business. His platform is focused on pushing for smaller government and less business regulation. Hayden stands against tax reform that would fix the state's regressive tax code, even regulations that affect only the very wealthiest. His social media presence, which includes posts celebrating Tim Eyman and his "Bullets and BBQ" fundraiser, are not encouraging for those seeking progressive reforms. Sutherland is a veteran whose platform centers on supporting the 2nd Amendment, charter schools, and reducing property taxes.

Lewis is the best choice for the 39th Legislative District House Position 1.
Progressive
Endorsements & Supporters
State Representative, Position #2
Eric Halvorson
Democrat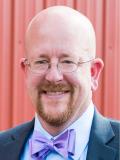 Eric Halvorson is a tax accountant who runs an animal rescue farm from his home. His campaign supports reproductive freedom of choice, the Second Amendment, and not instituting a state income tax

Former Sultan Mayor Carolyn Eslick was appointed to the House in 2017 after Rep. John Koster resigned. She has a standard Republican economic platform of resisting all taxes, even policies like the carbon tax to reduce pollution or fixing the state's regressive tax code, which heavily favors the wealthy few. Rep. Eslick also voted against this year's health care bills that would require state insurers to cover contraception and abortion care for women, and against the ban on bump stocks, the device used in the mass killing in Vegas.

While Halvorson is not extremely progressive, we expect that he would likely have a better voting record than Rep. Eslick in the state House.
Progressive
Endorsements & Supporters
Snohomish County
Snohomish County Prosecuting Attorney
Adam Cornell
Democrat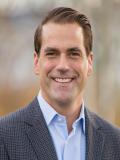 Adam Cornell has served as the Snohomish County Deputy Prosecutor for 15 years and has been endorsed by Mark Roe, the departing incumbent. His platform is centered on alternative justice programs, alternative sentences, and treatment programs for those suffering from mental illness and addiction issues. Adam Cornell is running unopposed and deserves your vote.
Snohomish City Council
Depending on where you live, you may have the below races on your ballot.
Everett City Council, Position #4
There are three good candidates in this race. We lean towards Vogeli because of the support she has earned from local progressive advocates.
Progressive
Endorsements & Supporters

Snohomish County Democrats
Ethel McNeal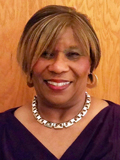 Ethel McNeal was appointed to the 4th Position this January to replace Cassie Franklin, who was elected as mayor of Everett. McNeal's family is of African American and Native American descent, making her the first person of color on the Everett City Council, according to city officials. She worked in the Edmonds School District for 18 years, and volunteers with the Everett School District. She has not taken many votes yet, but did recently vote against the ordinance to double the number of retail marijuana stores in Everett.
Tyler Rourke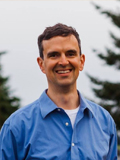 Tyler Rourke is a project engineer at Electroimpact in Mukilteo. He was in the running for appointment to Position 4 last winter to fill Cassie Franklin's seat after she was elected as mayor of Everett. He is prioritizing pedestrian safety, the city's Master Bike Plan, and a law and order-oriented view when it comes to homelessness and addiction, stating that we must be compassionate but "people who choose to break the law must also be held to account."