We do not have any information on races in your jurisdiction for the August 7th election
. Pick another location
here
, or sign up to receive future guides below.
Primary ELECTION: August 7th, 2018
Welcome to the the 2018 Progressive Voters Guide! The Progressive Voters Guide compiles the information you need to make informed decisions about the races on your ballot, based on your values. Vote in every race on your ballot! It's our right and our responsibility.
Please return your ballot by August 7 and share this guide with your friends and family.
This guide only contains races that will be on your August 7th Primary Ballot. We will update the guide for the general election.
Federal
U.S. Senator
Maria Cantwell
Democrat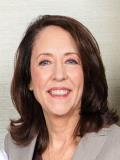 Senator Maria Cantwell was first elected in 2000 and continues to represent our state's progressive values in our nation's capital. Sen. Cantwell has been a leader on a wide range of issues, including reproductive rights, supporting the Children's Health Insurance Program, defending net neutrality, passing oil spill legislation to protect our water, working on clean energy policies, and much more.

There are 29 challengers in this race, but the most serious is Republican Susan Hutchinson. Hutchinson is a former news anchor and past chair of the state Republican Party. She ran for King County Executive in 2009 and lost by twenty points. Hutchinson is well-known for being a party-line Republican and for her fierce defense of President Trump. Also running in this race is Joey Gibson, a far-right advocate who founded Patriot Prayer, a conservative "free speech" group that attracts largely white nationalists.

Sen. Cantwell has been a tireless advocate for the people of Washington state and is the best choice in this race.
Progressive
Endorsements & Supporters
Congress
U.S. Representative, 1st Congressional District
Suzan DelBene
Democrat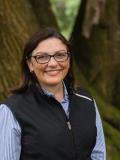 Representative Suzan Delbene has served the 1st Congressional District since 2013. DelBene is a former executive at Microsoft who has used her technology background to become a leader in protecting privacy rights against government surveillance. Her priorities include creating family wage jobs in areas like the aerospace, sustainable agriculture, and clean energy industries. She also supports raising the federal minimum wage and passing comprehensive tax reform to ensure that those making more than a million dollars don't pay a lower tax rate than low- and middle-income families.

Rep. Delbene is running against Jeffrey Beeler, Adam Pilskog, and Robert Mair. Jeffrey Beeler is focused on "securing our borders," health care, and the deficit. Teacher Adam Pilskog is running on a "conservative approach to fiscal policy, and a liberal to libertarian approach to social issues." Mair has no platform or information available at this time.

Rep. Delbene is clearly the best choice in this race.
Progressive
Endorsements & Supporters
U.S. Representative, 2nd Congressional District
Rick Larsen
Democrat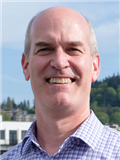 Representative Rick Larsen is a moderate Democrat who has been a strong advocate for jobs, transportation, and infrastructure projects in the 2nd District. Before serving in Congress, he served on the Snohomish County Council and worked on economic development for the City of Everett. Rep. Larsen has also supported efforts to protect voting rights, fought to reform student loans, and has been a champion of Wall Street reform. Unfortunately, Larsen joined Republicans to repeal some banking rules imposed after the Great Recession intended to prevent another economic collapse. According to the SeattlePI.com, Rep. Larsen "holds more town meetings than anybody else in the Washington delegation".

He is running against Uncle Mover, a perennial candidate who runs to advertise his business, Democrat Collin Richard Carlson, who is running on his entirely rewritten federal budget plan, Libertarian Brian Luke, Independent Gary Franco, and Green Party candidate Stonewall Jackson Bird, who is running on progressive values but isn't running a competitive campaign.
Rep. Larsen is the best choice in this race.
Progressive
Endorsements & Supporters
1st Legislative District
State Representative, Position #1
Derek Stanford
Democrat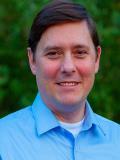 Democratic Representative Derek Stanford was first elected in 2010 and has emerged as an effective progressive leader in Olympia. Throughout his tenure in the Legislature, Rep. Stanford has been a strong proponent of LGBTQ rights, consumer protections, environmental sustainability, and strengthening access to higher education in Washington state. Most recently, Rep. Stanford sponsored legislation that prohibited state agencies from creating databases based on an individual's religious affiliation to protect Washingtonians' right to privacy.

Stanford is opposed by Republican Josh Colver and non-affiliated political newcomer Colin McMahon. Colver has been endorsed by the Washington State Republican Party. His platform includes anti-abortion and anti-government positions that stand in direct opposition to progressive values. McMahon is a public defender who is running to improve mental health services and increase housing development to keep prices down.

Representative Derek Stanford is the clear choice for the 1st Legislative District.
Progressive
Endorsements & Supporters
State Representative, Position #2
Shelley Kloba
Democrat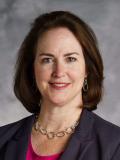 State Representative Shelley Kloba is running for re-election for the 1st Legislative District House Position 1. During her tenure in the Legislature, Rep. Kloba has been a strong advocate for affordable housing and quality education. This past legislative session, Rep. Kloba was the primary sponsor of a bill that extended the Expanded Learning Opportunities Council to increase opportunities for students from low-income backgrounds. Prior to joining the Legislature, Rep. Kloba served her community as a trustee for the Lake Washington Schools Foundation, as a Kirkland City Councilmember, and as the Washington State PTA Legislative Director for two years.

Representative Shelley Kloba is being challenged by Snohomish County Republican Chair Debra Blodgett and Bothell small business owner and Libertarian Matt Seymour. Seymour wants to reduce the national debt and shrink the size of government, while Blodgett is not running a competitive campaign.

Representative Shelley Kloba is best choice in this race.
Progressive
Endorsements & Supporters
Snohomish County
Snohomish County Prosecuting Attorney
Adam Cornell
Democrat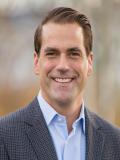 Adam Cornell has served as the Snohomish County Deputy Prosecutor for 15 years and has been endorsed by Mark Roe, the departing incumbent. His platform is centered on alternative justice programs, alternative sentences, and treatment programs for those suffering from mental illness and addiction issues. Adam Cornell is running unopposed and deserves your vote.